After adding support for Apple TV+ in 2019, Roku is expanding the availability of Apple services by adding Apple Music. The streaming company announced today that the full Apple Music experience is now available on Roku devices, including streaming players, Roku TV devices, and Roku premium audio devices.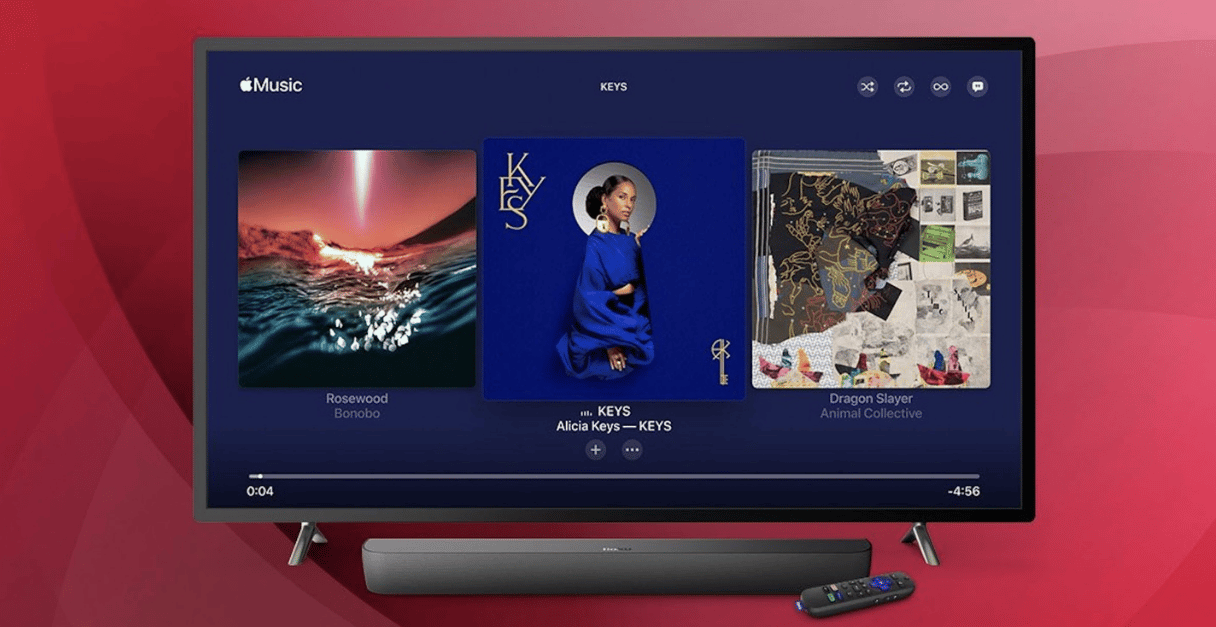 In a press release, Roku detailed the Apple Music experience on its devices, including full support for 90 million songs, playlists, and more. There's even support for live lyrics, 4K music video streaming, and Apple Music Radio.
This isn't the first time Apple Music has expanded to the living room. The service is also available on platforms such as game consoles, Samsung Smart TVs, and more. However, Roku is one of the most ubiquitous smart TV platforms on the market, so this could be a very significant expansion for Apple.
Apple Music access on Roku devices rolls out today. You can go to the Roku Channel Store to find the Apple Music app, where you can also unlock a one-month free trial. Of course, if you're already an Apple Music subscriber, just log in with your details.