At the NAB 2022 device show, which opened last week, Asus announced a new lineup of ProArt Creator monitors. But what interests me the most is the ProArt Display PA147CDV, a portable display.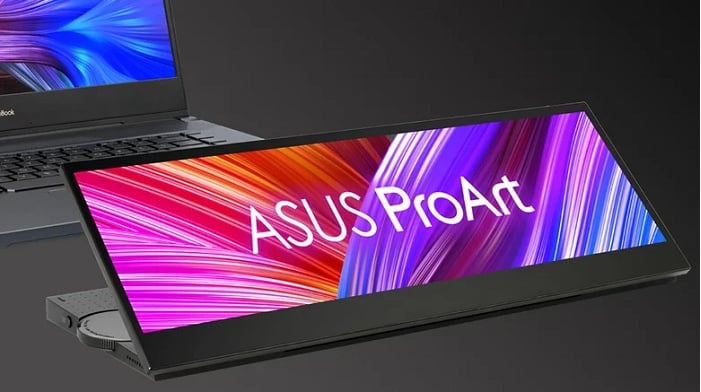 Given that ASUS has long used a unique secondary screen design in its own laptop product line, we were not surprised to see the ProArt Display PA147CDV.
It features a 14-inch @ 1920×550 resolution touch display panel that supports stylus interaction, and is equipped with a physical dial that acts as a digital palette.
In terms of structural design, you can sit the ProArt Display PA147CDV with a wide and narrow profile on the built-in stand at a specific angle. Functionally, you can use it to provide extra control display space for certain apps, or to place it vertically on the side of the home screen.
The panel itself supports 100% Rec. 709 and sRGB color gamut, and is compatible with Microsoft Pen Protocol 2.0 stylus protocol, which can take creativity to a whole new level.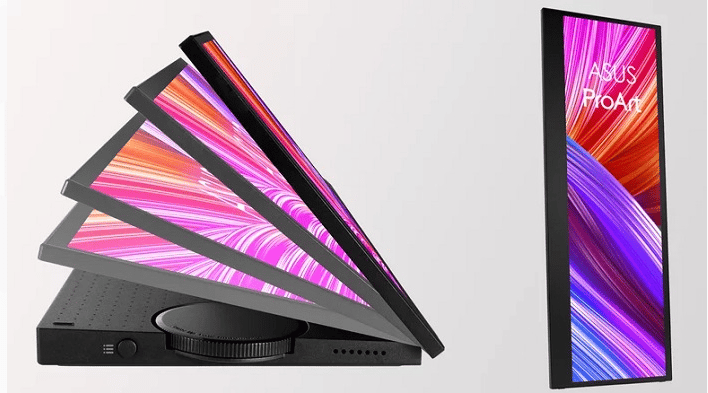 While the 32:9 aspect ratio doesn't make it a perfect replacement for competitors like the Wacom Cintiq, it's still a great way to get the job done when you need to touch up an image in a pinch.
Even better, the dials on the side of the stand are compatible with Surface Dial controls and are customizable (depending on which app is running). It's a pity that it uses a fixed design and is not very friendly to lefties.
And with the ASUS Creator Hub app, you can turn this secondary screen into a freely adjustable control panel (supports popular apps like Photoshop, Lightroom, Premiere Pro, and After Effects).
Sadly, Asus has yet to reveal the exact price and launch date of the ProArt Display PA147CDV, but it's still very much expected to arrive in Q2