Epson EF-100W and Dangbei projector F1, which is more competitive?
Epson EF -100w costs more 1500 yuan, which part is more powerful? Let's compare them with the following parameters.
1-Appearance design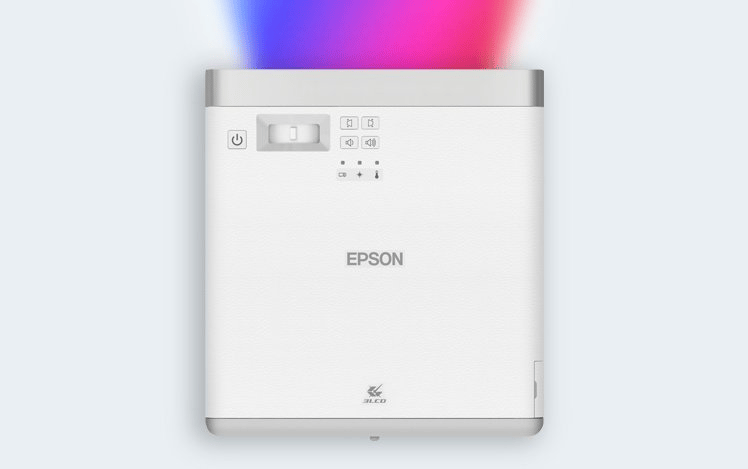 Epson EF -100w adopts simple Bauhaus design, has black/white two-color options, dimension is 210x88x227mm.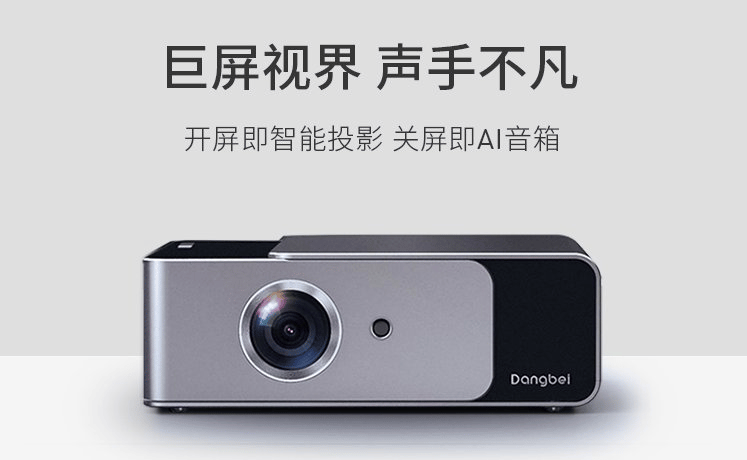 Dangbei projector F1 adopts the mainstream flat body, the whole device is made of dark grey linen and grey ABS material, and its size is 255*183*84mm.
Compared with the appearance, the two products have their own aesthetic, and the design styles meet the current public aesthetic.
2-Hardware configuration
Epson ef-100w is equipped with AMLOGIC s905y2 chip and 2 + 8GB memory.
Dangbei F1 is equipped with a mstar938 processor and 3 + 32g large Memory.
Dangbei projector F1 wins. The MStar 6A938 uses the most advanced Cortex-A72 CPU, which not only can meet a variety of 4k large games, but also capable of handling applications running, interactive operation. Besides, in this era of advertising everywhere, Dangbei projector F1 is still one of the few non-boot advertising products on the market.
3-Picture quality
The Epson EF-100W is equipped with a 0.59-inch chip, using laser light source + 3LCD display technology, 2000ISO international standard lumen brightness, supports automatic full vertical image correction. The projection ratio is 1.04:1, which can project a 100-inch screen at 2.26m. Unfortunately, It doesn't support 3D playback.
Dangbei F1 is equipped with a 0.47dmd display chip, the physical resolution is 1920 * 1080, compatible with 4K resolution, with 1400ansi lumen brightness, supporting 4K hdr10 image quality decoding, high color image engine, autofocus, keystone correction + full 3D + 2.4/5g dual-band WiFi.
4-Remote control
The EF-100W is equipped with common remote control, and the user can give the command to the remote control, such as play, fast forward, full screen, and so on.
By comparison, Dangbei projector F1 is more user-friendly. The remote control has a side key supporting the short press and long press multi-function. Short press side key: call up the shortcut menu, automatic focusing, task switching, setting, and other standard functions. Long press: remind correction, automatic focusing, and support far-field speech operation.
OS
Epson ef-100w is with mango TV's Nunai OS, relying on QIYI TV, CIBN TV, mango TV, and other platforms, covering popular TV series, films, variety shows, children and other fantastic contents, which is updated every day.
Dangbei projector F1 is equipped with full customized Dangbei OS 2.0. It utilizes the advantages of the Dangbei network. It almost includes all the network resources, and massive resources can be invoked. Each content platform will be installed in the background during searching. The search and viewing are in one step and can be freely customized. It is the only OS with this function on the market at present, almost comparable to the IOS system. It's only OS with this function on the market at present, practically comp


Pricing
The price of Epson EF-100W is RMB5,999
The price of Dangbei projector F1s is RMB4,499
Last edited: