Review: Formovie C3 vs C2 Which One Is Better?​
Formovie C3:
https://s.click.aliexpress.com/e/_oEhfUTh
Formovie C2:
https://s.click.aliexpress.com/e/_omPvGaP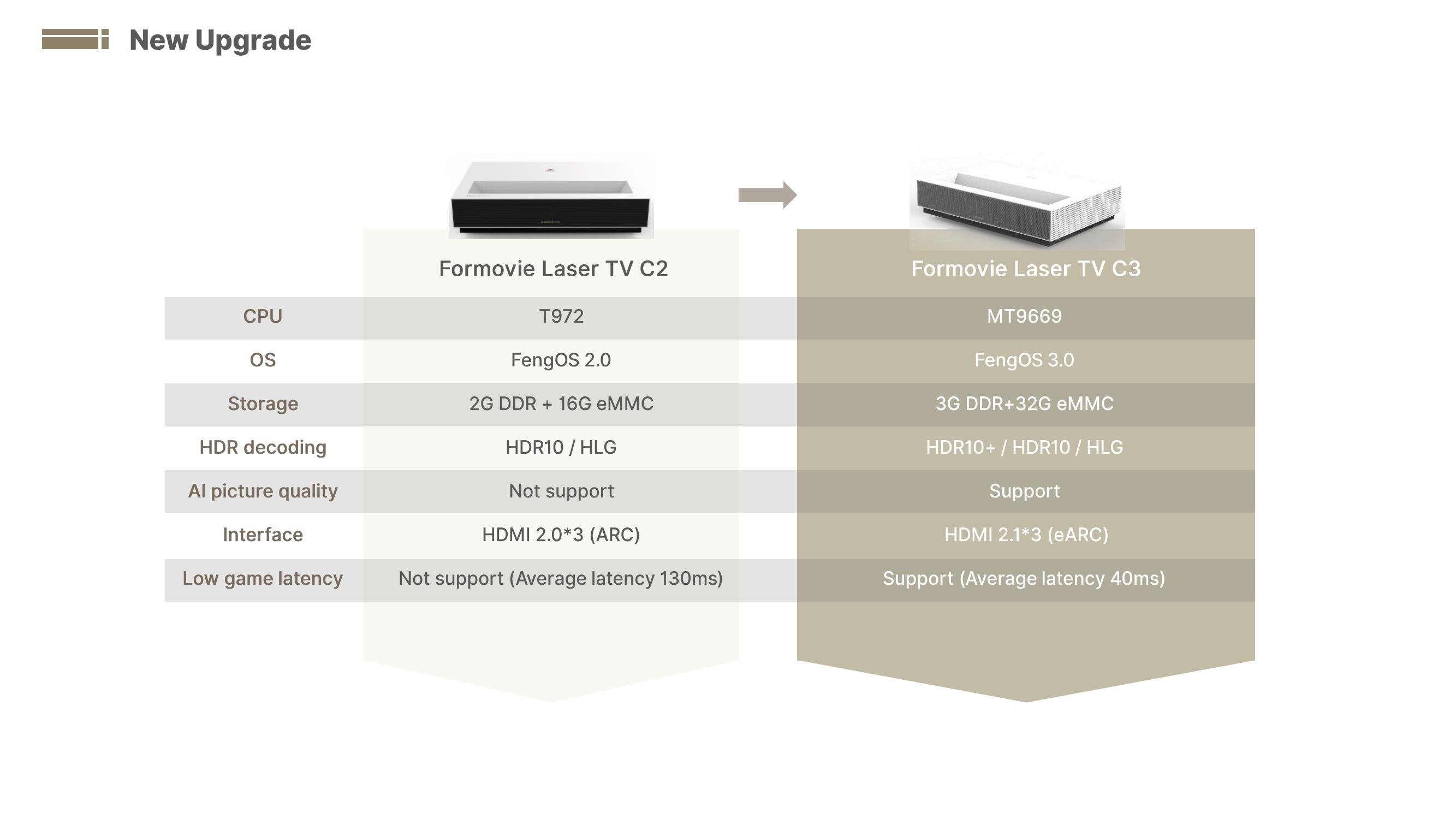 Product Features:

Cinema-grade ALPD® Laser Display Technology:
Both the Fengmi C2 and C3 employ the cinema-grade ALPD® laser display technology, which is used in over 28,000 high-end cinema laser projection halls. This technology delivers a clear and speckle-free image quality. Whether it's the C2 or C3, both projectors offer impressive visual performance.
4K Ultra HD Picture with Exquisite Detail:
Both the C2 and C3 support 4K Ultra HD resolution, providing 8.3 million individual pixels, which is four times that of 1080p. Additionally, with a brightness of 400 nits, these projectors ensure high brightness in any viewing environment. The ultra-high contrast ratio of 3000:1, coupled with HDR10+ decoding, delivers a cinema-level visual experience to users.
AI Picture Quality (C3 Only):
The Fengmi C3 is equipped with the AIPQ+FAV picture quality engine, allowing for the restoration of movie colors. Through Fengmi's self-developed FAV picture quality engine and extensive algorithms, the C3 applies AI deep learning to enhance large-screen picture quality in real-time. This means the C3 can automatically adjust picture parameters based on the actual scene and content characteristics, resulting in more realistic and lifelike movie visuals.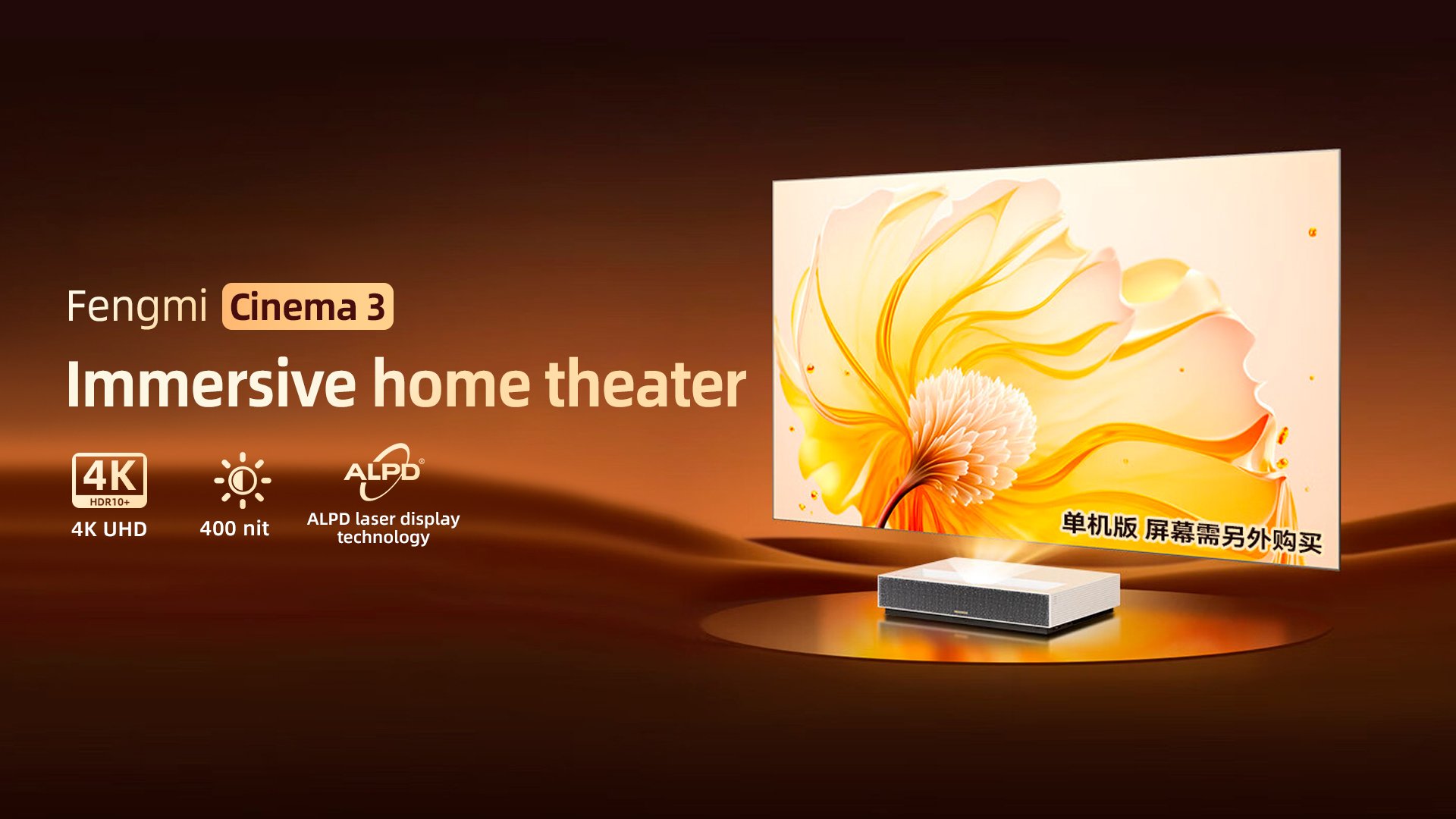 MEMC Motion Compensation and Low Latency:
Both the C2 and C3 projectors feature MEMC global motion compensation technology, which provides intelligent compensation for dynamic images. This technology effectively eliminates motion blur and ghosting, enhancing dynamic clarity and delivering smoother viewing experiences.
However, the C3 takes it a step further by supporting low latency for gaming, with an average delay of only 40 milliseconds. This means the C3 offers faster response times, providing gamers with a more immersive and responsive gaming experience compared to the C2, which has an average delay of 130 milliseconds.
Professional Audio Design for Enhanced Sound Experience:
Both the Fengmi C2 and C3 projectors feature a powerful 2x15W audio design, delivering clear and realistic sound performance.
Configuration:
The C3 is equipped with the MT9669 chip, which provides more powerful computing capabilities and excellent image processing performance. This means that the C3 can deliver outstanding performance when handling complex images or playing high-quality videos.
Furthermore, the C3 has been upgraded in terms of memory capacity, with 3GB of RAM and 32GB of ROM, offering ample storage space. In comparison, the C2 has only 16GB of storage.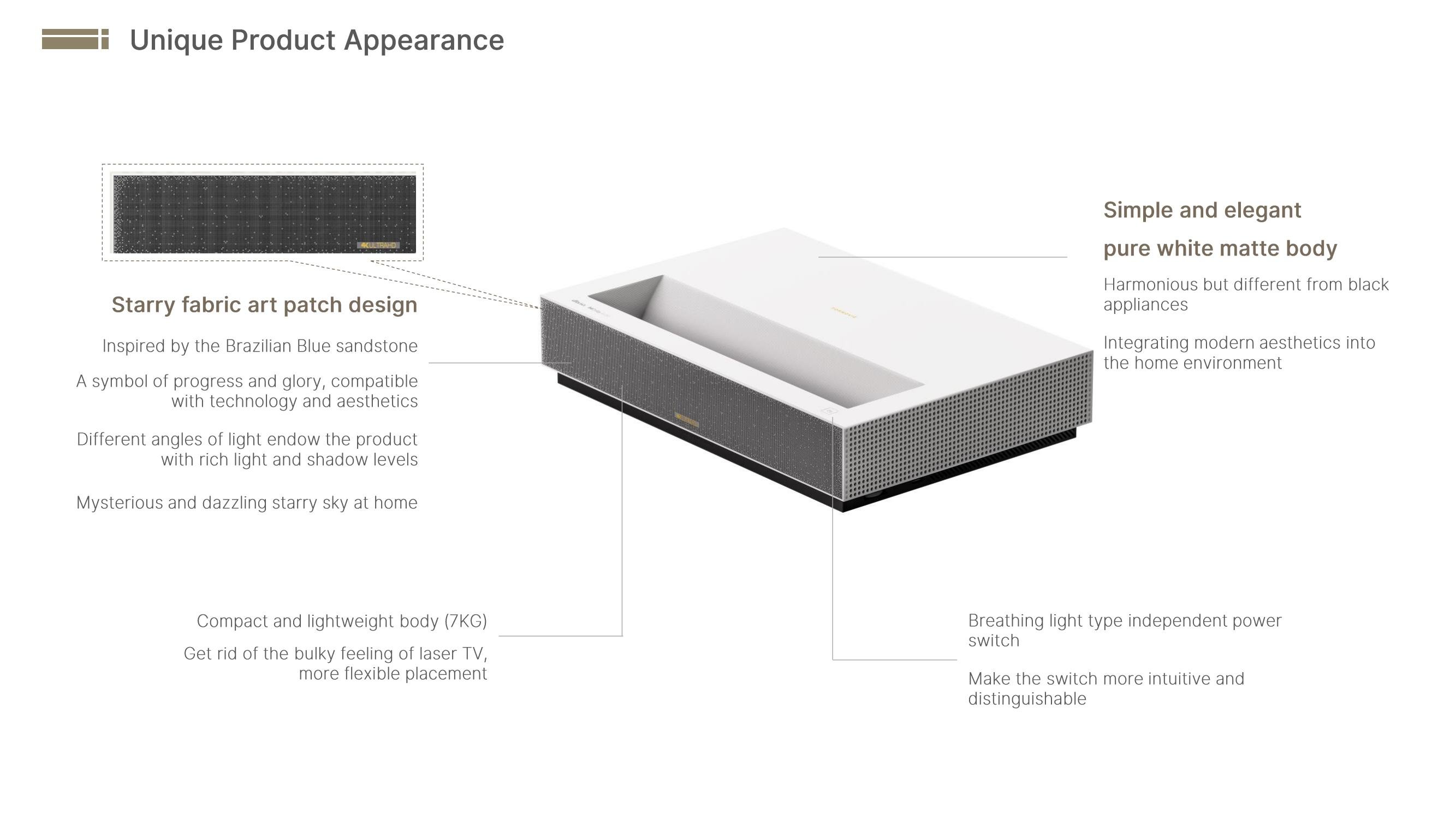 Appearance:
The Fengmi C3 features a starry sky mesh art design. The inspiration for this design comes from the natural blue sandstone found in Brazil, symbolizing progress, honor, and a blend of technology and aesthetics.
Lightweight and Compact:
The C3 is even more lightweight, weighing only 7 kilograms, making it highly portable and flexible for users to place and move the projector around.
Sleek and Minimalistic:
The C3's body is crafted with a pure white matte material, offering a sleek and minimalistic appearance. Unlike many black-designed projectors in the market, the C3's white design blends seamlessly with modern home decor.
Formovie C3:
https://s.click.aliexpress.com/e/_oEhfUTh
Formovie C2:
https://s.click.aliexpress.com/e/_omPvGaP