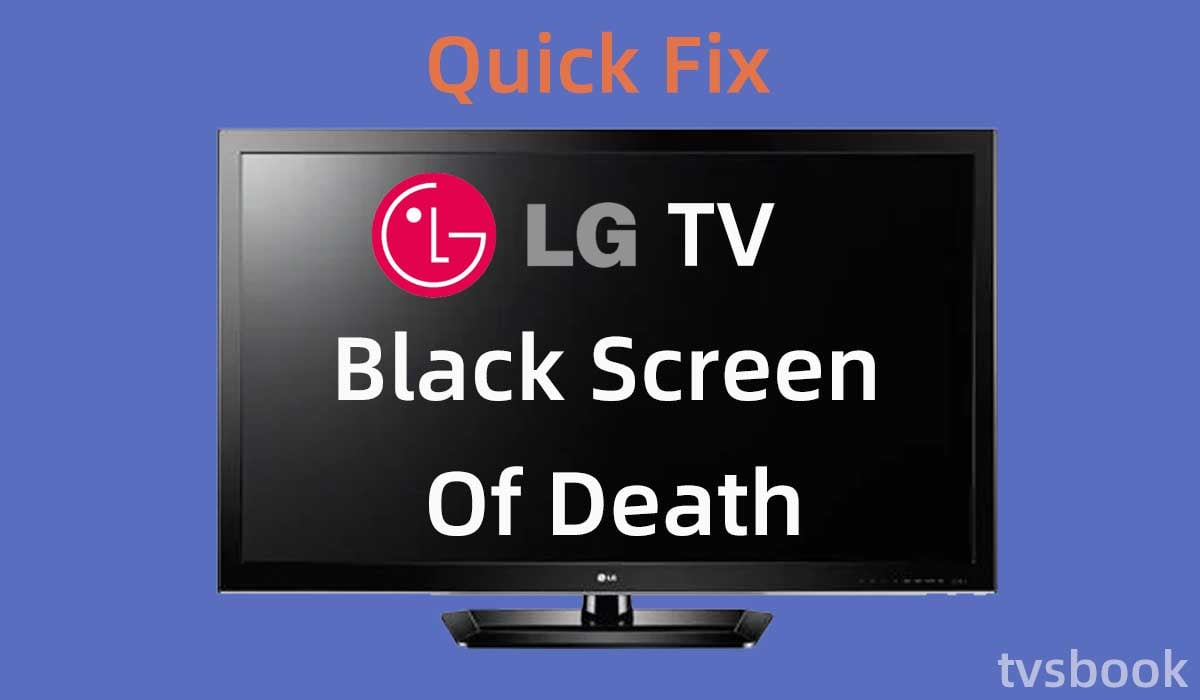 This guide will show you how to fix the LG TV black screen of death.
LG TV offers a wide range of TV models, including many of the most popular smart TVs on the market today. You can access the Internet, get smart features and watch streaming video content through LG Smart TVs. But just like any other TV, LG TVs are subject to some glitches. Common problems such as the TV black screen of death may bother many users, and you will not be able to use the TV functions normally when you encounter this situation.
But don't worry, this article will introduce you to the fixes that you can use for quick troubleshooting.
Why is my LG TV black screen of death?​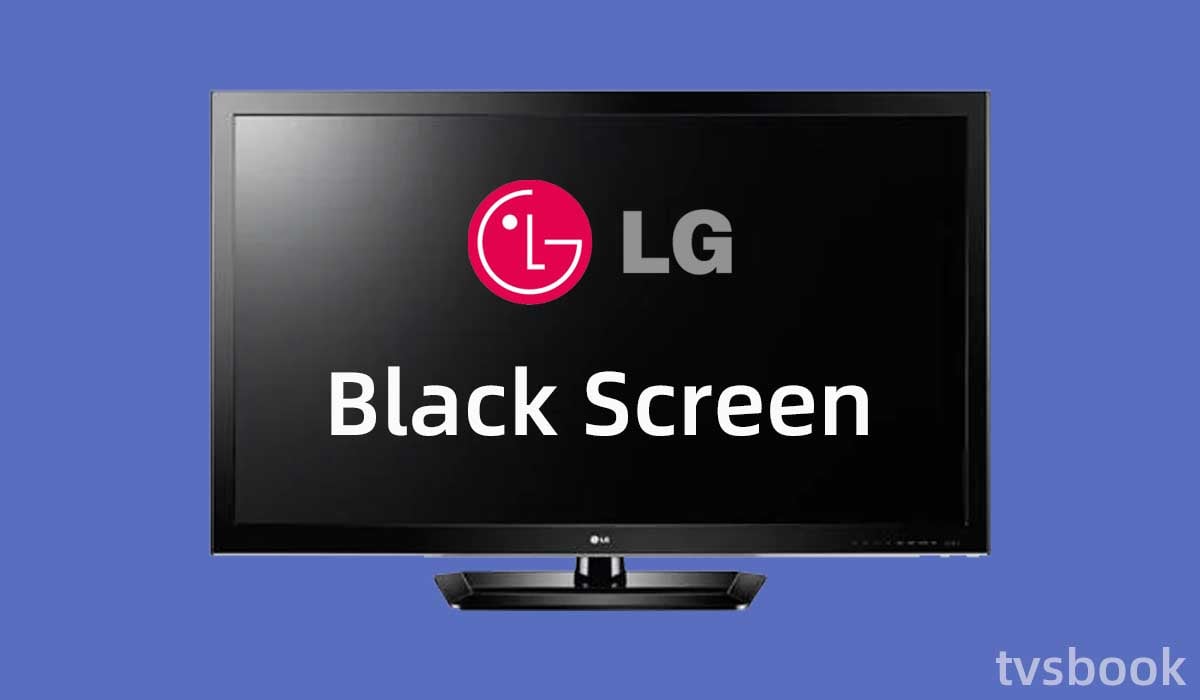 There are many causes of LG TV's black screen of death, the following are some common causes.
1. Cable failure: If the cable of the LG TV is not properly connected or the connection is loose, it may cause LG TV not to receive a signal correctly or a black screen.
2. Temporary system failure: Some TV's temporary system failure may lead to errors such as black screen of death.
3. Outdated TV firmware: An outdated TV system or firmware may cause a black screen on your LG TV.
4. TV hardware failure: Although this type of failure is relatively rare, some hardware failure is also the cause of the LG TV black screen of death. For example, the TV panel backlight failure, or power supply problems.
5. Power problems: If your TV cannot get enough power it will not be able to display the picture correctly, which may result in a black screen.
6. TV setting error: Some incorrect picture modes or other picture settings may cause the TV to have a black screen.
How to fix LG TV black screen of death?​
If your LG TV is experiencing a black screen of death, please follow these instructions to fix it.
Restart LG TV​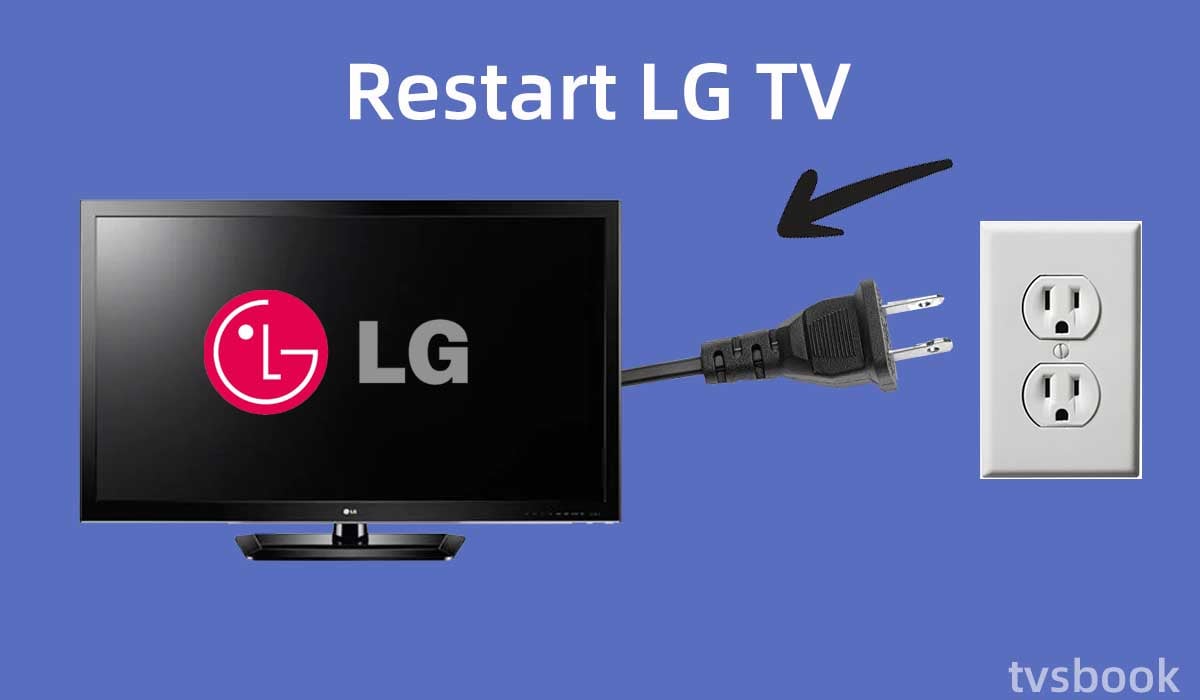 The first and easiest way you can try is to restart your LG TV, and this tends to work well. You will need to power cycle the LG TV, which will refresh the Smart TV's software to eliminate some temporary glitches. (Check how to fix
LG tv keeps restarting
)Please follow the steps below.
1. Turn the LG TV off and unplug the power cable.
2. Press and hold the power button on the TV for about 15-30 seconds.
3. Wait for more than one minute.
4. Plug the LG TV back into the wall outlet.
5. Start the LG TV and check if the screen is still black.
Restart the network​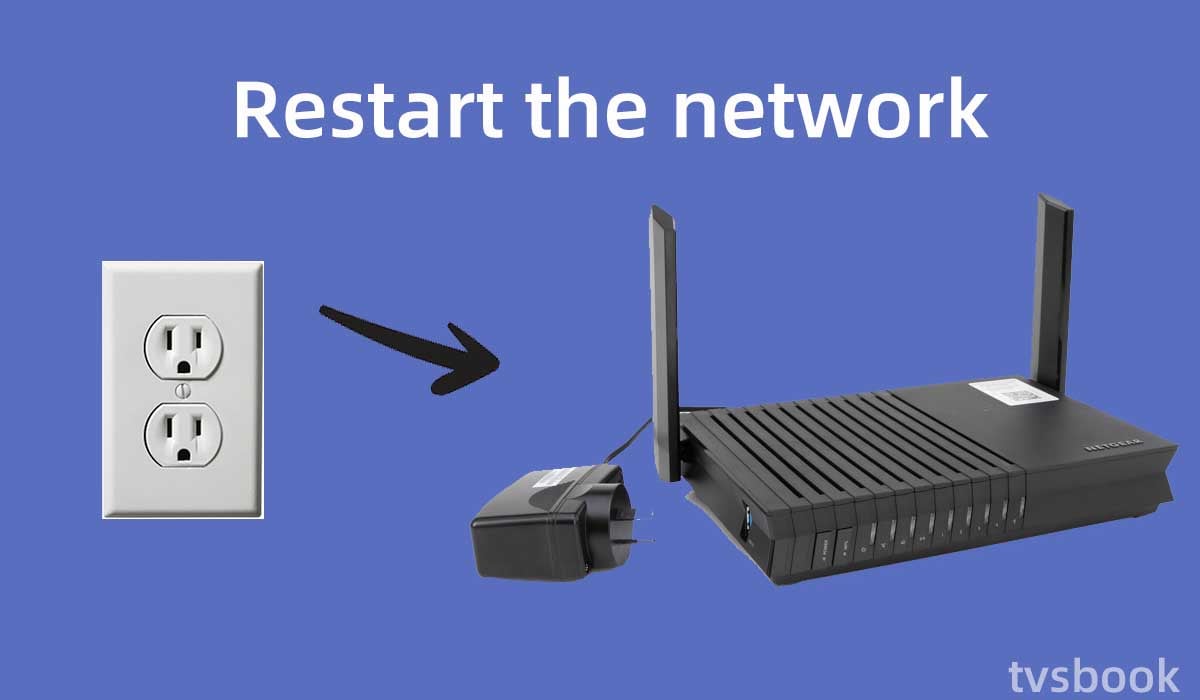 Try restarting the network that your LG Smart TV is connected to and see if that fixes the TV black screen problem.
1. Unplug your WiFi router and modem from the power source.
2. Wait a few minutes.
3. Plug the router and modem back into the power source.
4. Once the network is up, connect your LG TV to the network and check if the problem is fixed.
Check the cable​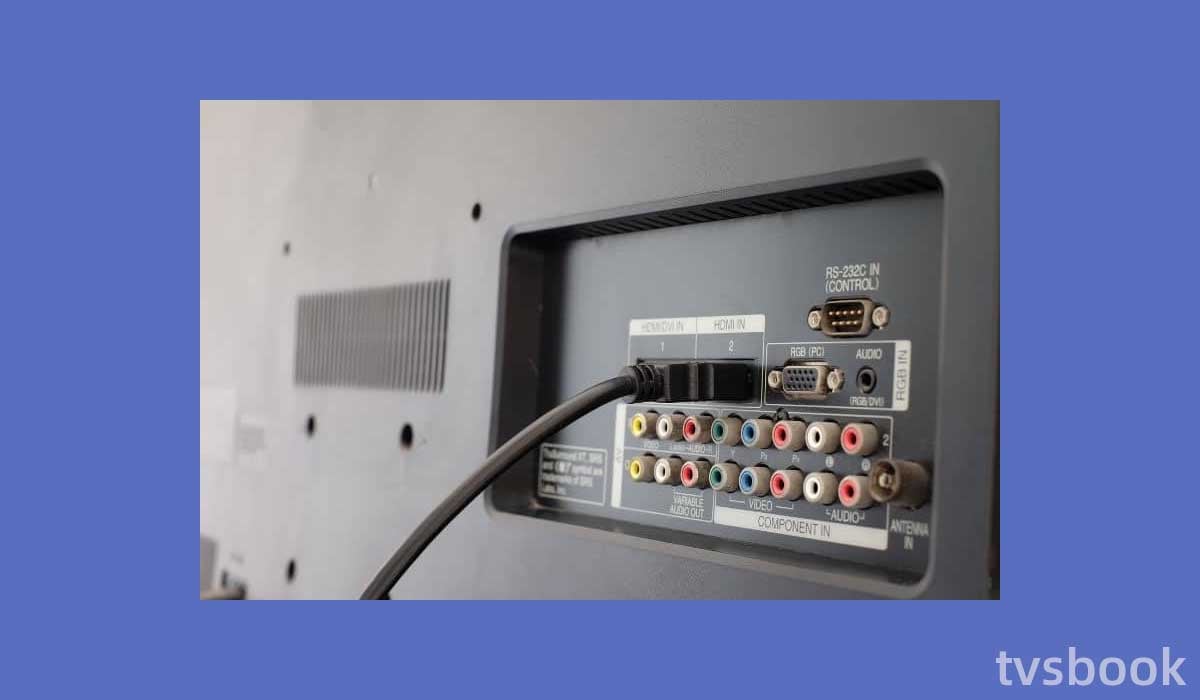 Sometimes, cable connection problems or cable failures can cause LG TV black screen of death. You need to check all cables connected to your LG TV for damage, faults or breaks. Make sure all cables are connected firmly to avoid looseness.
Try replacing the HDMI cable or USB, power cable, etc. to check if the problem can be eliminated. Check what to do when
HDMI on LG tv not working
.
Check the power supply​
You need to make sure that the power cable is firmly plugged into the wall outlet and avoid using a power strip. You can try plugging your LG TV into another outlet to check if the problem still exists. If the black screen of death problem is fixed, the previous outlet is faulty.
Change image settings​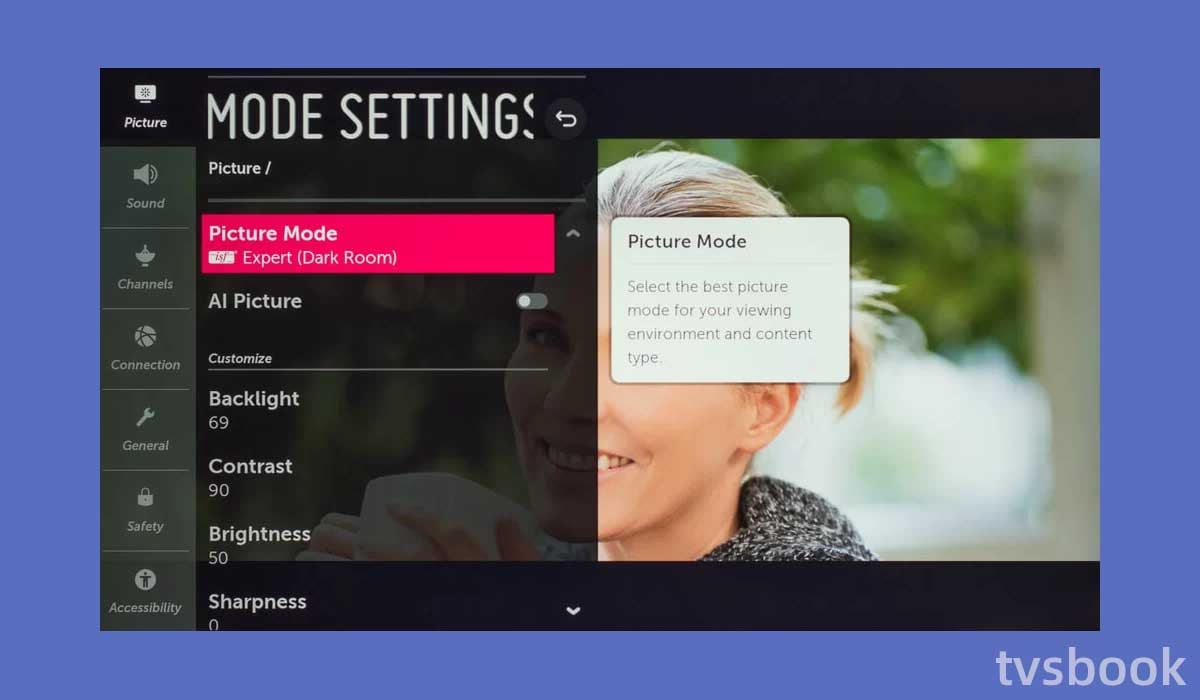 Incorrect picture settings may be the cause of your LG TV's black screen of death. You can follow the steps below to adjust your TV's picture settings.
1. Use the LG remote to enter the settings.
2. Select
All Settings
.
3. Navigate to
Picture
.
4. Select
Picture mode
.
5. Set the picture mode to
Standard
.
6. Set the
backlight
to between 10-30.
7. Set
Brightness
to 50.
These settings can prevent problems such as the black screen of death caused by the too hot backlight of the LG TV.
Turn off standby mode​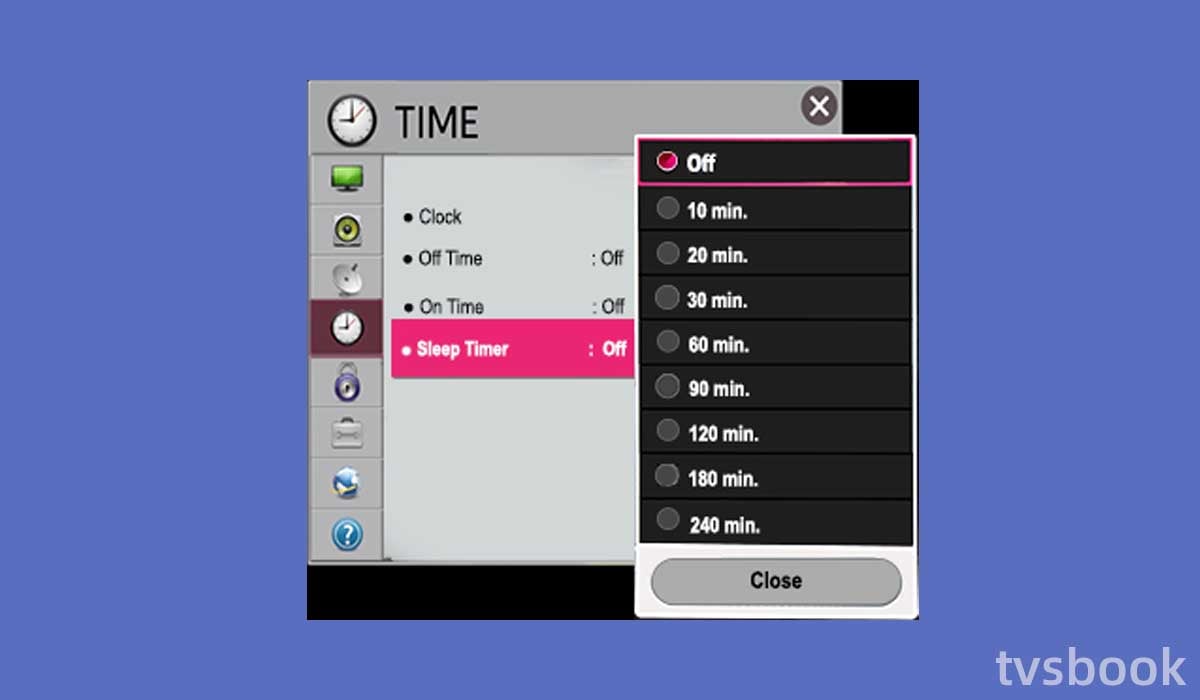 If you have standby mode turned on on your LG TV, this may be the reason your TV is black. In standby mode, the TV will turn off the backlight to save power. You can turn this mode off through the menu.
1. Go to LG TV Settings.
2. Navigate to
Sleep Timer
and set it to off.
Factory Reset LG TV​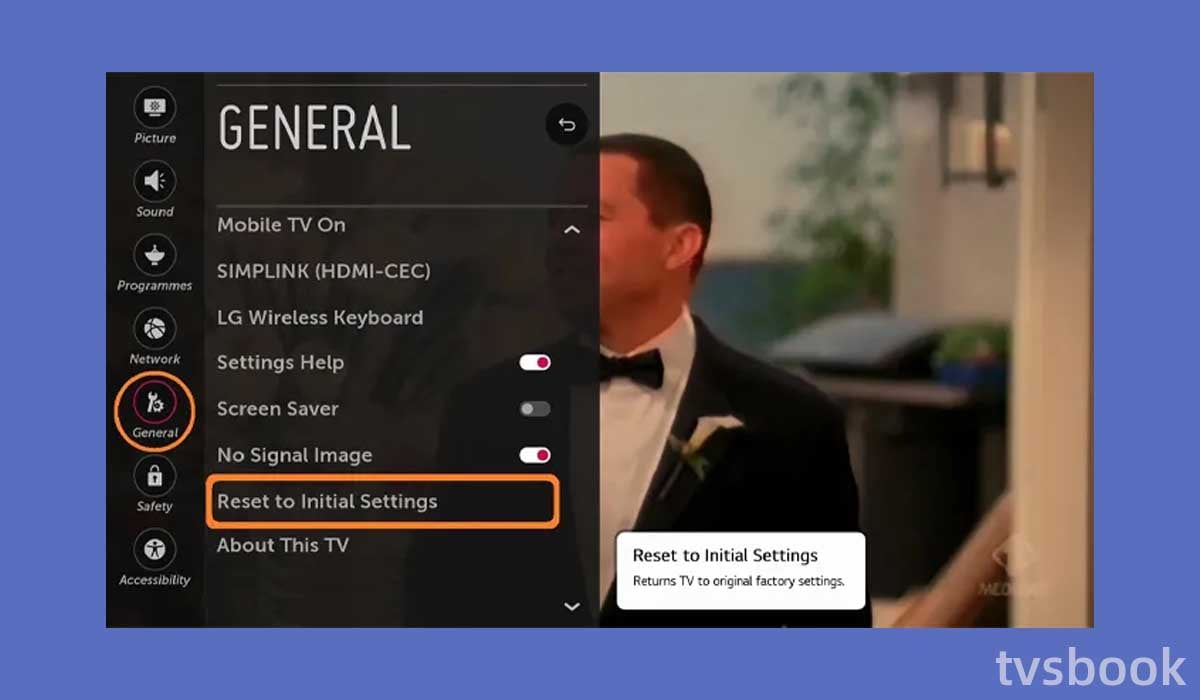 Sometimes your LG TV may have sound but no picture, and the black screen problem may be due to a software glitch. If nothing else works, you can try performing a factory reset on your LG TV. This will erase all data and information from the TV and restore your LG TV to its factory default settings.
1. Select All Settings from the Settings menu.
2. Scroll down and click on General.
3. Scroll down and click Reset to initial settings.
4. To confirm, click OK.
Contact LG Customer Support​
If you have tried all of the above and your LG TV still has a black screen, it may be due to a hardware failure. Some damage to the power board, backlight or motherboard requires a professional repairer to fix. The best way is to contact LG's customer support.
If your TV is still under warranty, you can get a free repair or parts replacement.
Summary​
LG tv black screen of death can be caused by temporary system errors, software failures, hardware failures, or power supply problems. You can follow this article for a quick fix, otherwise, you need to contact LG support promptly.