The official Steam Deck announcement on the X platform recently informed users that the SteamOS 3.5.5 update has been rolled out. This update primarily introduces the "Screen Color Adjustment" feature to the Steam Deck while enhancing HDR effects and device stability.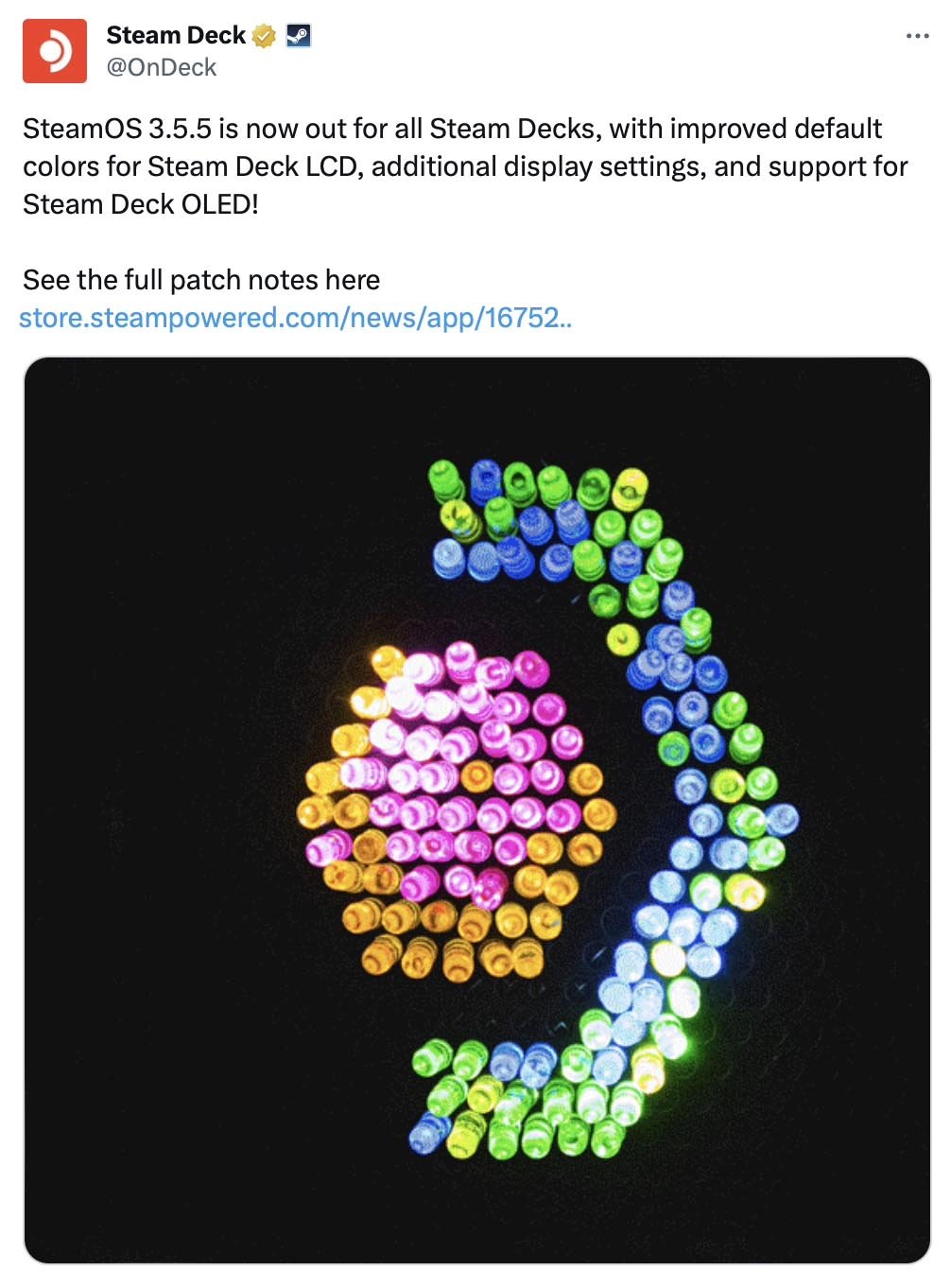 With the SteamOS update, users now have the capability to adjust the color temperature and brightness of the device screen. Additionally, they can fine-tune color space options such as "Native," SRGB, and "Enhanced Mode."
For users connecting their Steam Deck to an external display via USB-C, the update enables the HDR option and supports Variable Refresh Rate (VRR).
Furthermore, the update addresses improvements in the device's CPU performance and resolves issues related to external storage mounting, graphics drivers, and Bluetooth stability.
In summary, the SteamOS 3.5.5 update brings valuable enhancements to the Steam Deck, offering users greater control over their device's display settings, improved HDR functionality, and overall stability improvements for an enhanced gaming experience.