First of all, this article is written by Grégory on his blog in French. Let's take a look at his review: Xgimi Halo Projectorr comes in the form of a tower of reasonable size (113.5 by 145 by 171.5mm) and a contained weight of 1.6 kg (barely more than my Sonos One speaker). It can easily be transported from one room to another even in the garden or the balcony, and during a trip or a displacement it will easily find its place in a photo bag.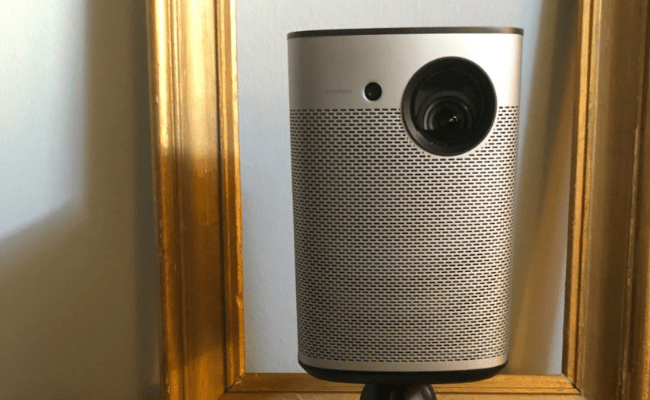 This portable Xgimi has a built-in 17100 mAh battery given for 2 hours of video playback. (During my tests, it lasted just under 1.5 hours in standard light mode). To enjoy even more of its nomadic side, it is equipped with 2 Harman-Kardon speakers. Its presentation is flattering and, as always with Xgimi , the materials used as well as the finish are very good.
Its technology is DLP (DMD 0.33 chip 1080p resolution) with LED light source of 800 lumens (lifespan of more than 30,000 hours). It is 3D compatible (not tested) and supports 4K HDR signals (to avoid but I will come back to this).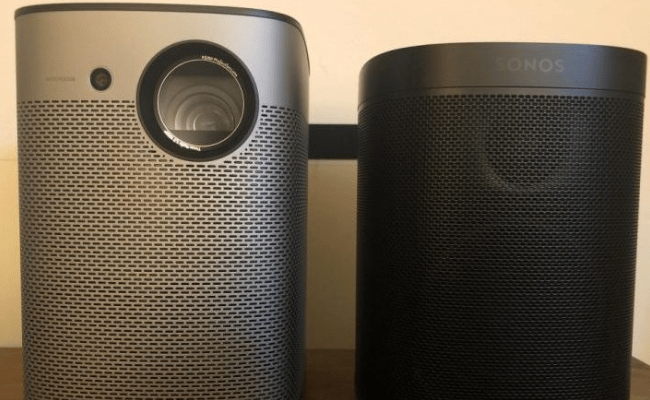 Here no interface in Chinese since it runs on Android TV (and therefore upgradeable) in its version 9. It is therefore pleasant to have a Google Play store to download without restriction its favorite applications on its 12GB MMC card. Only missing in the Netflix call in its native version but it is still possible, via the apk XTV manager present in the Playstore, to download it. Thanks to its Google certification, it embeds Google assistant as well as an official Chromecast.
Xgimi Halo: Sound and connections
The two Harman Kardon speakers deliver 2 × 5 Watts and produce a rather pleasant sound rendering (better than that of the Xiaomi ALPD3.0 ), without of course equaling a SONOS One. It is equipped with Bluetooth and the latter is very well managed; no sound-image lag is felt either with my AirPods or my FDA SMSL amplifier.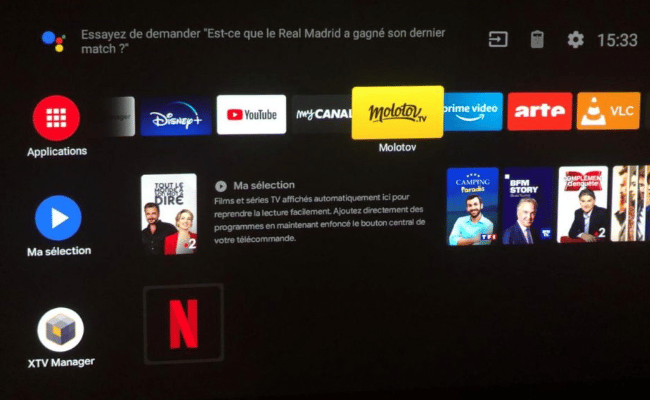 The Halo has reduced connectivity but sufficient for mobile use: There is an HDMI arc, a USB 2.0, a power connector and a 3.5mm cinch headphone output which delighted my ears in combination with my Sennheiser headphones .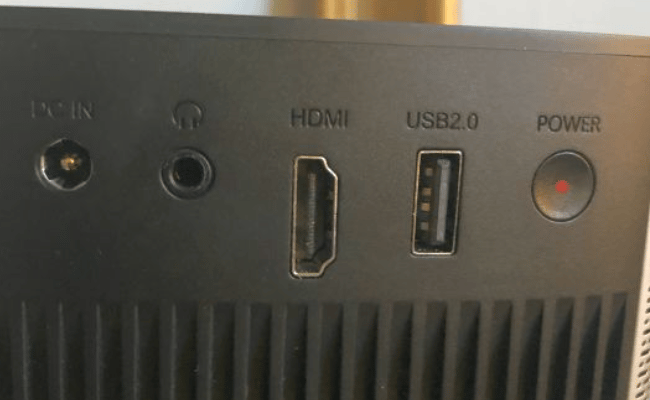 The Xgimi Halo with its accessories including the Bluetooth remote control, pleasant and functional thanks to its few well-arranged keys.