In recent months there has been news of the Xiaomi Mi Band 7, but it has not been possible to determine the specific release time. Today a blogger broke the news that the Xiaomi Mi Band 7 will be released soon, the specific time has been scheduled, and said that this bracelet will be synchronized with a new machine debut.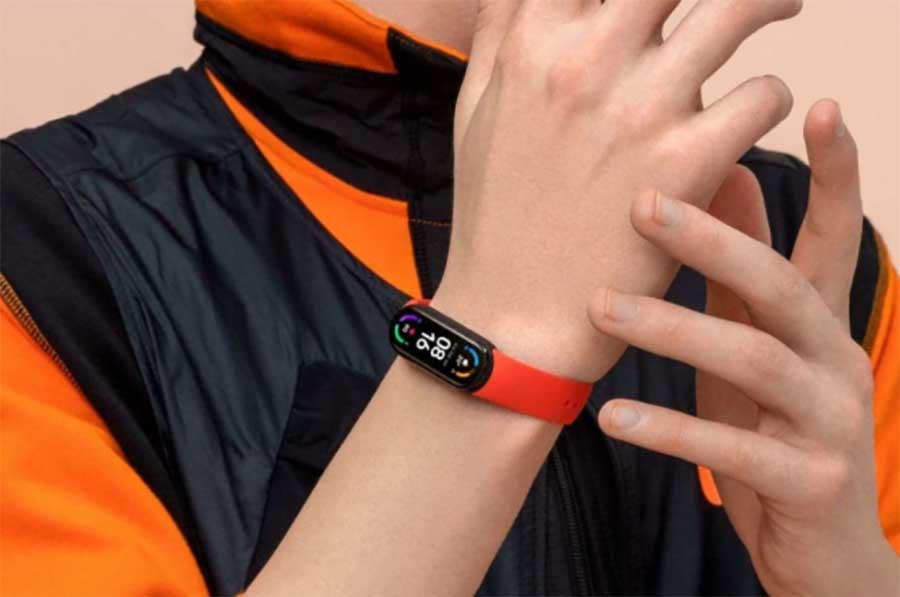 The Xiaomi Mi Band 7 has already received several certifications, hinting at its imminent launch, and some configuration details have been revealed. According to Magical Unicorn, the Xiaomi Band 7 will be improved with a larger display, AOD support, and more.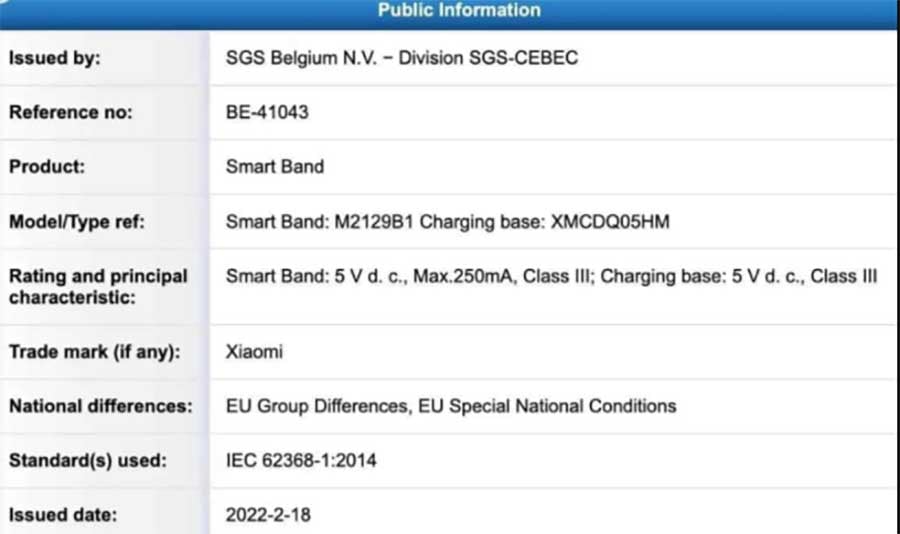 Xiaomi Mi Band 7 has already appeared on the SGS-CEBEC Belgium and Telekom Indonesia websites with the same model number M2129B1. In addition, the listings indicate that the Xiaomi Band 7 will have a built-in 250mAh battery and the charging dock is listed in the database as XMCDQ05HM. The battery capacity of the new generation bracelet has doubled.
An earlier report from XDA suggests that the Xiaomi Band 7 may have a larger display than its predecessor, with the Xiaomi Band 6 featuring a 1.56-inch AMOLED display.
In addition to this, it is reported that the display of Xiaomi Band 7 will have a resolution of 192 x 490 pixels and will also support the constant display function. However, the biggest highlight is the built-in GPS function, in other words, users will be able to use the bracelet only to record activities such as walking and running, without the need for a smartphone.