One of the great things about James Wan movies is that they have a very distinct James Wan style. You might say, this is another DC hero, it's another sequel to quickfire, it's a high IQ plasma thriller, it's a new ghost house exorcism series. But at the end of the day you're like, ah, you saw a James Wan movie.
In the case of Aquaman, it's not hard to see that its audiovisual style and fighting effects are unique to both the DC extended universe and all the marvel heroes of this era.
And unlike many commercial directors, James Wan is really, really concerned about the bad guys and doesn't have the heart to turn them into hideous one-wire monsters.
At Aquaman, both the aum king and the black manta ray deserve as much affection as Aquaman does.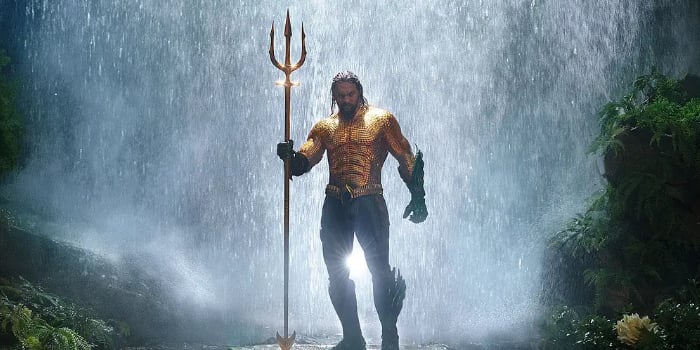 A​
One because his mother had illegitimate children and his fiancee were all burning with anger toward the bastard, the other because he had witnessed his father's death and was devoured by vengeance. Through their ferocious expressions, we can clearly feel their inner emotions.
As for Aquaman, he was once more single-minded than the villains. Compared to their heartbreak, but he did not see his mother to live better than the haier brothers.
To the wind and waves to go, freely around the seven seas to drink liquor, natural and unrestrained degree comparable to the wuxia novel never work but always have entangled heroes.
He didn't even have his mother's girlfriend who fell into the water to save the mortal trouble, first they are both very good at swimming, and secondly his mother will save his girlfriend.
Arthur currie was a dutiful son, a reliable friend, and a righteous vigilante, but the difference between him and the true sea king who was supposed to have landed on the seven seas was remarkable.
Aquaman's ability to win is not his ability to fight. In fact, compared to the cartoon version, the movie is good enough for hand-to-hand combat that it moderately weakens his hard power.
But in this way, he is more like a real hero when he breaks down tyranny with mercy, eliminates the sword with courage, saves the people with morality, and consumeses love with fire and water.
That's what superhero movies are for. There's plenty to fight and kill, and more to watch than just fight and kill.