The vast majority of consumers may have been familiar with mobile phones, and various parameters of mobile phones can be explained clearly, but they are not clear about the integrated products such as earphones, watches and speakers, which are easy to be fooled. So here is a detailed introduction to the functions of smart watches.
1. Sports monitor with smart watch: as the absolute core function of the smart watch, it is mainly divided into two groups: one is the professional outdoor group, which mainly focuses on professional sports assistance. It can measure oxygen uptake / running pace / stride frequency / exercise load / recovery time / altitude. It can indeed provide enough professional sports data as a reference, with sports threshold setting and alarm function, and even can be used for swimming Time to recognize the stroke. In addition, it also has advantages in speed and accuracy. There is no significant difference in positioning accuracy / heart rate detection data. If it is used with heart rate band, it will be more accurate.
The products are mainly GARMIN and Suunto, which are widely praised by runners / mountaineers / skiers.
The other is amateur players. There will not be so complete data analysis on the related functions of sports mode, because you can't use it. Basic calories + blood oxygen saturation + training load + heart rate data are enough. Some card punching functions and social sharing functions formed by habits are more practical. How many kinds of sports models do not need to be too constrained by the manufacturer's propaganda? Most of them are useless, and the data reference is not significant.
Professional sports enthusiasts (including but not limited to Marathon / mountaineering / skiing / Triathlon / Golf requiring slope compensation, etc.) choose the first category, sports auxiliary smart watches dominated by GARMIN and Suunto, and other people do not recommend the first category, so it is unnecessary to choose the one with low cost performance.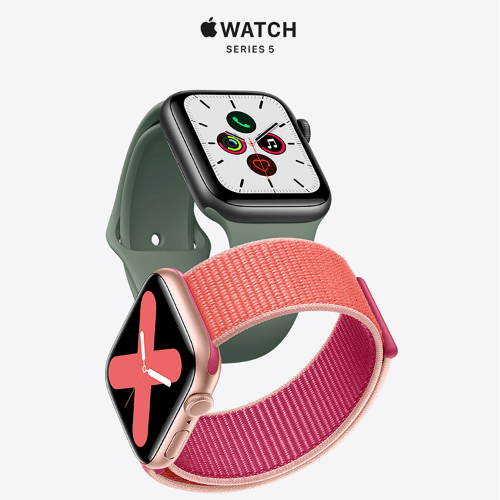 2. Health monitor with smart watch:
Functions include heart rate detection (ECG / premature beat screening / atrial fibrillation, etc.), sleep quality detection (analysis report, sleep apnea), stress test (HRV), blood oxygen saturation, female physiological cycle, sedentary reminder, etc.
Heart rate detection
: the main function is to provide the heart rate data analysis reference during exercise / rest and the reminder of the phenomenon of premature heart beat, which is quite valuable for some elderly people or children's shoes with high work pressure. The LED light behind the watch will flash hundreds of times per second. According to the intensity of the reflected light, calculate the number of beats per minute, which is the heart rate. Generally speaking, the current mainstream watches can provide detection data close to medical equipment, and the up and down error rate can be controlled at about 5% - 10%.
Sleep quality
: provide the data analysis report of sleep duration / deep sleep / light sleep / sleep apnea (snoring symptoms) / sleep hypoxia, etc., as the basic sleep quality reference, it has a certain role. At least it's valuable enough for apnea and hypoxia. If you always feel sleepy and have a hangover, you can try it. Of course, the better advice is to go to the hospital for examination. Winnebeck et al. Published in the current biology work, using the mobile bracelet to detect limb movement during sleep, found that the movement state obtained from the bracelet data is surprisingly consistent with the sleep stage measured by multiple physiological sleep tests (PSG).
Stress detection:
provide neural pressure level within a certain period, designed for people with too much stress / mood fluctuation in the workplace. Mainly through the heart rate variability, referred to as HRV to comprehensive analysis. Generally speaking, the higher the HRV, the better. High HRV represents better cardiovascular function and compressive capacity, while low HRV means higher. High pressure, emotional fluctuation, poor sleep, some drugs and food may reduce HRV. And continuous exercise, especially endurance training, can improve HRV level - make HRV rise. There is a big difference between different individuals in this data. When I use GT2, I only detect obvious changes in the data when I eat something bad or have a meeting suddenly. When you lose your temper suddenly, you can see that the data will drop significantly. Personal feeling is considered as an assistant to remind yourself of emotion, but the final regulation of pressure depends on other means.
Blood oxygen saturation:
it is simply the oxygen concentration in the blood, a physiological parameter reflecting the respiratory and circulatory functions. For example, in high altitude sports such as mountaineering, hypoxia symptoms can be detected to remind you, or in the case of strenuous exercise, you can also analyze whether it is too intense to rest. In addition, after drinking, one of the manifestations of being drunk when lack of oxygen, people can not detect their own lack of oxygen when slightly drunk. Generally speaking, if the heart rate is not more than 100, the oxygen saturation of blood is more than 90%, which is normal; if the heart rate is between 80% and 90%, it belongs to mild hypoxia, so we should reduce activities and rest properly; if the heart rate is between 70% and 80%, it belongs to moderate hypoxia, so we should take appropriate oxygen inhalation and anti hypoxia drugs; if the heart rate is less than 70%, it belongs to severe hypoxia, so we should stop all activities and get medical treatment in time.
3. Smart watch provides
female physiological cycle and sedentary reminder.
4.
Call / Music:
it is mainly divided into 4G cellular call and Bluetooth call. Music is divided into Bluetooth headset play and external play. The 4G cellular version generally requires ESIM No.1 multi card. Now Unicom mobile business hall can be opened, but I don't recommend it. Because it costs too much electricity to sacrifice the endurance and is not useful, because you always need a mobile phone to answer the phone.
In terms of music playing, most of the watches still play music through Bluetooth connected headphones, and the watch has built-in music files and players. For example, Huawei GT2 or Apple S5 series can play music outside, and the sound quality is not very well and it is usually extremely power-consuming.
5. Waterproof grade: because the mobile phone is equipped with waterproof and dustproof ability as standard. ATM and IPX are two common waterproof grade marks.
3ATM or 30m waterproof, which means it is suitable for daily use, not for swimming or soaking in water; it can resist a small amount of hand washing splash and rain.
5 ATM or 50m waterproof, which means it is suitable for short-distance swimming in shoal, not for diving or snorkeling; it is suitable for swimming and general housework.
10ATM or 100m waterproof, which means it is suitable for underwater work such as swimming and snorkeling
When the watch indicates the diver's 150 meters or 200 meters, it means that it is suitable for diving and scuba diving; it conforms to the international standards of ISO. IPX waterproof is divided into 8 grades, 8 is the highest.
Ipx-5: full range and angle waterproof protection, providing 2-3 minutes of 12.5 L / s flow rate and 30n / M pressure waterproof protection.
Ipx-6: the waterproof protection of big waves can last for 2-3 minutes to resist the depth of 3 meters under water, the flow rate of 100 L / min, and the pressure of 100 N / m.
Ipx-7: 1 meter underwater can be soaked for 30 minutes.
Ipx-8: completely waterproof, can be used in water continuously for a long time.
Endurance time: the common endurance time is 2-3 days. Some watches have the function of switching between intelligent mode and long endurance mode. After GPS and Bluetooth are turned off, it can reach one week. For some sports watches with long endurance, such as Jiaming or Huawei GT2, it can last half a month or even more than 20 days.
Personal suggestion: if it's not for Apple users or if there's an extremely important demand in other aspects, it's really annoying to charge your watch for more than 5 days. Of course, the other advantages of the Apple s series are so awesome that we can bear the loss of endurance.
6. NFC payment by smart watch: support for metro bus credit card, cell access card and Alipay offline payment is a very bright and little function. However, it should be noted that the supporting cities of some watches are not complete. You need to click the purchase interface to view your own city support.
7. OS Ecology: Based on the products of Android and Apple. With IOS or Android wear OS operating system support, you can download a third-party application on your watch, so that your watch's function will be improved qualitatively. For example, Apple watch S5 can download tomato clock work / work / rest records / conference recordings, and even serve as your speech teleprompter. Similar functions can also be found on the TicWatch pro. At present, these two types of smart watch are highly recommended.
Smart watch recommended:
The use requirements can be simply divided into the following categories. Please choose one according to your needs.
1. Professional sports assistant: GARMIN 235 / GARMIN 245 / Suunto series / GARMIN Fenix 6 Pro
2. Exquisite appearance and comfortable wearing: Apple watch S5 / Huawei watch GT2 elegant / Oppo watch / Amazfit GTS
3. Super endurance: GARMIN Fenix 6 Pro / Huawei watch GT2 / GARMIN 245
4. Very playable: Apple Watch S5 / S3 / TicWatch Pro
5. Apple users: Apple series
6. Key recommendation of super cost-effective smart watch: Amazfit GTS / Honor magic watch 2 / GARMIN 235 / Apple S3
Last edited: