As sensors become more and more widely used, smart wearable devices have become a must-have in the tech, fashion and consumer communities. But to be honest, there are too many wearables that ignore the properties of wearables as accessories. In 2019, Huawei cooperated with south Korean fashion brand
GENTLE MONSTER
to launch five smart glasses including sunglasses and optical mirrors, which were praised by people in various fields by virtue of fashion crossover, as well as fashionable appearance design and thoughtful function.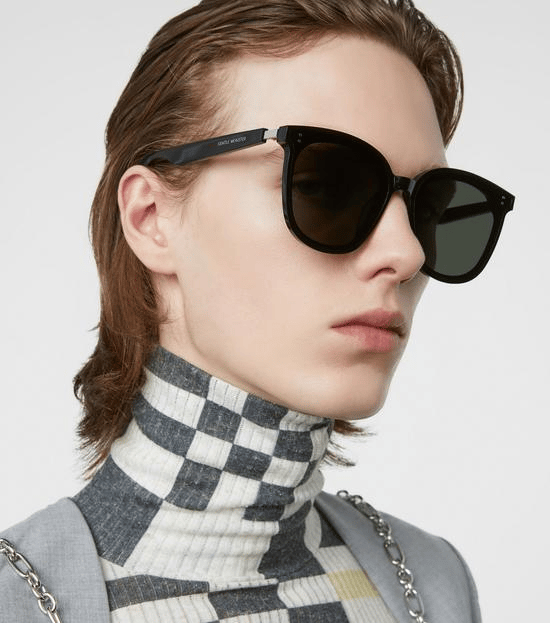 Now, the spring/summer 2020 smart glasses cooperated by Huawei and GENTLE MONSTER will go on sale on
June 1
. The new products bring more fashionable appearance design, and continue the functions of intelligent interaction, intelligent voice noise reduction and wireless charging. Let's follow the small series to see the highlights of the new Huawei Eyewear smart glasses.
Design
Published in 2019, Huawei Eyewear in intelligent glasses, Huawei uses GENTLE MONSTER unique FLATBA lens embedded technology, this is a GENTLE MONSTER released in 2017, innovative design, it replaces the traditional way of lens cutting and inlay, through innovative technology processing to get up to speed for many times, to be close to flat lens completely covered on the picture frame, will look more beautiful and delicate. In Huawei's new spring/summer 2020 Eyewear, Huawei has further upgraded its FLATBA lens inlay technology, making it more integrated and visually stunning once again.
The spring/summer 2020 collection includes two styles of sunglasses: round framed Smart MY MA 01 and square framed Smart HER 01.
The overall frame lines of Smart MY MA 01 are round, and the edges are neatly processed. Both ends of the mirror are inlaid with bullet-shaped decorative nails to highlight individuality and fashion.
While the Smart HER 01 adopts the size of Oversize, the picture frame is in the shape of cat's eyes, and both ends of the mirror are also inlaid with bullet-shaped decorative nails. Both lenses offer high efficiency UV protection, with Carl Zeiss lenses for excellent light transmission.
Huawei has made great efforts in the design of the mirror frame. By means of device stack technology, the thinnest part of the mirror leg is only 4mm, and no buttons and interfaces are reserved on the mirror leg. At the same time,
IP67 level of water resistance
is realized, bringing more applicability of square view, which is rarely seen in smart glasses products.
Interaction
How do you do smart operations without interfaces and buttons? Huawei's answer is intelligent voice and double-click control.
When in standby mode or listening to music, double-click the mirror leg to exhale the voice assistant of Huawei mobile phone. Through the voice, many complex operations can be realized, including navigation, checking the weather, or completing tasks such as phone call and message reply, truly realizing the liberation of hands.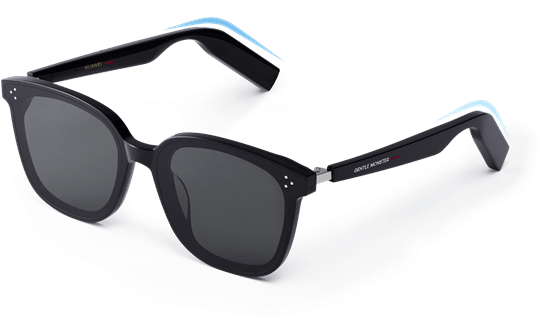 In addition, Huawei's Eyewear can detect wearing status at any time, automatically pause the music when the glasses are removed, and automatically resume playing when re-wearing within 3 minutes, achieving a more comfortable and non-sensory intelligent experience.
Huawei Eyewear has
dual-microphone linear beam noise reduction technology
, which, in conjunction with Huawei AI voice noise reduction technology, can effectively reduce the interference of ambient sound on the phone. You can speak in noisy places such as railway stations, airports, shopping malls and parks, and your voice can be clearly heard by the calling party.
Huawei's Eyewear also uses a
dual-speaker
design, with semi-open speakers to widen the sound field, providing clear and layered sounds. The speaker of the glasses adopts a unique design of sound cavity, by controlling the directivity of the sound to reduce the leakage of sound, avoid disturbing others while protecting their privacy, at the same time, the use of the office, public places to listen to music or answer the phone can also be more elegant.
Innovation
As we mentioned earlier, Huawei's Eyewear doesn't have any ports or buttons, so it can only be charged wirelessly. Instead of continuing the current Qi protocol, Huawei uses the more flexible and convenient NFC contactless wireless charging technology.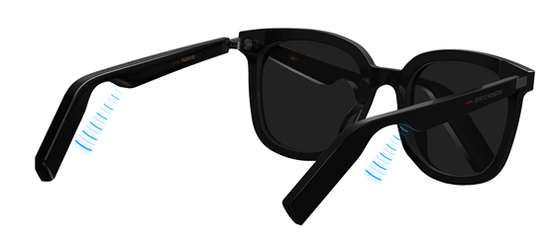 Huawei's Eyewear comes with an elegantly designed Eyewear case with
a built-in NFC
wireless charging module. Compared with the Qi protocol, NFC wireless charging provides a wider range of wireless charging areas and enables power transmission without precise alignment. It also makes it possible to put two mirror legs on top of each other in a charging case and charge them at the same time. In daily use, wireless charging can be realized while receiving, and glasses can be revived anytime and anywhere.
Huawei Eyewear intelligent glasses single charge sustainable call or play music more than two and a half hours, glasses boxes, built-in
2200 mAh battery
, use with glasses box can realize call or
play music 8 hours
, the battery life with the current mainstream of TWS headphones on the market difference is not big, can fully meet the daily and use requirements of the street.
As a smart Eyewear, Huawei Eyewear relies on Huawei's strong research and development capabilities to bring real intelligence and convenient use experience through voice control and wireless charging technology, and solve many pain points of outdoor activities and daily commuting. At the same time, the cooperation with GENTLE MONSTER also makes the glasses fashionable in appearance design. In general, they have both appearance level and connotation.