2021 is about to end. Let's see what's popular in 2021. Gamingbolt recently selected the 15 best games on the PS5 platform in 2021. Among them are not only "Death Loop", "Ricky and Clank: Separation", "Resident Evil 8: Village" and other well-known games, including "Shadow Torch City" from China.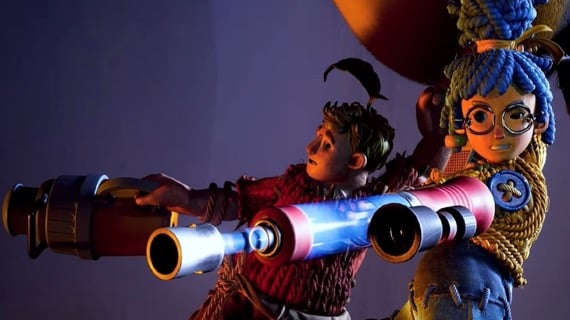 The details of the list are as follows: (in no particular order)
1. "Death Cycle"
2. "Criminal Gear Fighting"
3. "Little Nightmare 2"
4. "Marvel Guardians of the Galaxy"
5. "Shadow Torch City"
6. "Ricky and Ding Dong: Separation"
7. "Magic Pen Dog Food"
8. "Kaina: Bridge of the Spirit"
9. "The Passing of the Trial: Annihilated Memories"
10. "Life is Strange" new work
11. "Returnal"
12. "Two people in a row"
13. "Legend of Breaking Dawn"
14. "Resident Evil 8: Village"
15. "Death's Gate"
What' your favorite one?