Christmas is coming again, what can be happier than watching a classic Christmas movie in the warmth of your home on Christmas Eve?
Don't know what to watch on Christmas yet? Here's a list for your lovely Christmas night.
1. Love Actually

​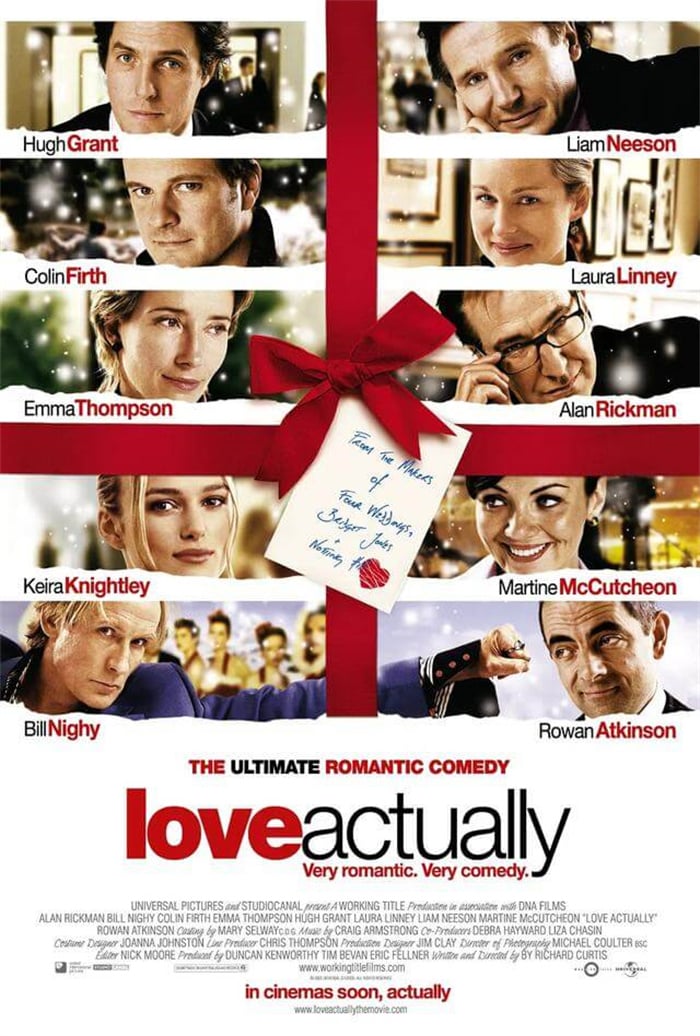 This is a comedy mash-up of ten love stories strung together. The main story is that of the newly promoted British Prime Minister (Hugh Grant) who, on his first day at work in Downing Street, becomes enamored of the pretty subordinate who hands him tea. In addition, there are nine other stories about true love played out in the city - a writer abandoned by his beloved girlfriend runs to the south of France to find a cure for his broken heart, but falls in love with a French woman; an over-the-hill rock star tries everything to return to the stage to find the glory and applause; a bride who enters the marriage A bride who is entering a marriage but has sparks with her best man, who must immediately choose between love and friendship; a father and son who are facing the same emotional problems, both of whom are in conflict and struggle because they are in love with a woman who is unattainable.
2. Sleepless in Seattle

​
The film mainly tells the story of Sam since the death of his wife, a long time immersed in pain. His son Jonah, who lives with him, keeps hoping that his dad will start a new marriage and regain the sunshine of life. Jonah calls the radio station's emotional hotline on Christmas Eve. In this way, Sam's experience spread everywhere on this night, and many people were listening to his story, and eventually found their new partners in a sea of people.
3. How the Grinch Stole Christmas

​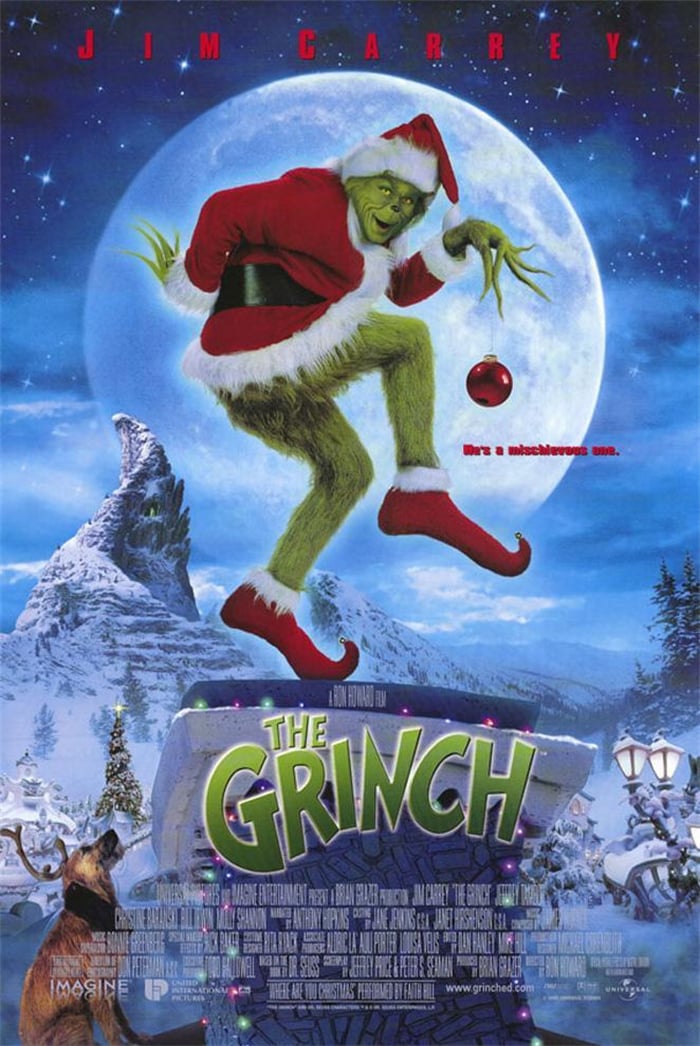 When Christmas comes, the town of Whoville is decorated with lights and cheerfulness, and everyone is immersed in the joy of preparing for Christmas. However, in a garbage hill north of the town of Whoville, there lived a "monster" that everyone was afraid of - the Grinch. He lives in seclusion and lives only with a dog; he is narrow-minded and his heart is only a quarter of the size of a normal person; he hates the town of Whoville and hates Christmas even more. He often pranked the townspeople, in big trouble in the town of Hooghly, met a little girl Cindy.
This year's Christmas season coincides with the 1,000th anniversary of the founding of the town of Whoville, and every family is preparing for the Christmas feast. Cindy invites Grinch to the town to join the party, but a misunderstanding makes Grinch leave in anger. He decides to take revenge on the townspeople, and on Christmas Day, he takes his dog Max with him, disguises himself as Santa Claus and a reindeer, and sneaks into Whoville ......
4. Home Alone

​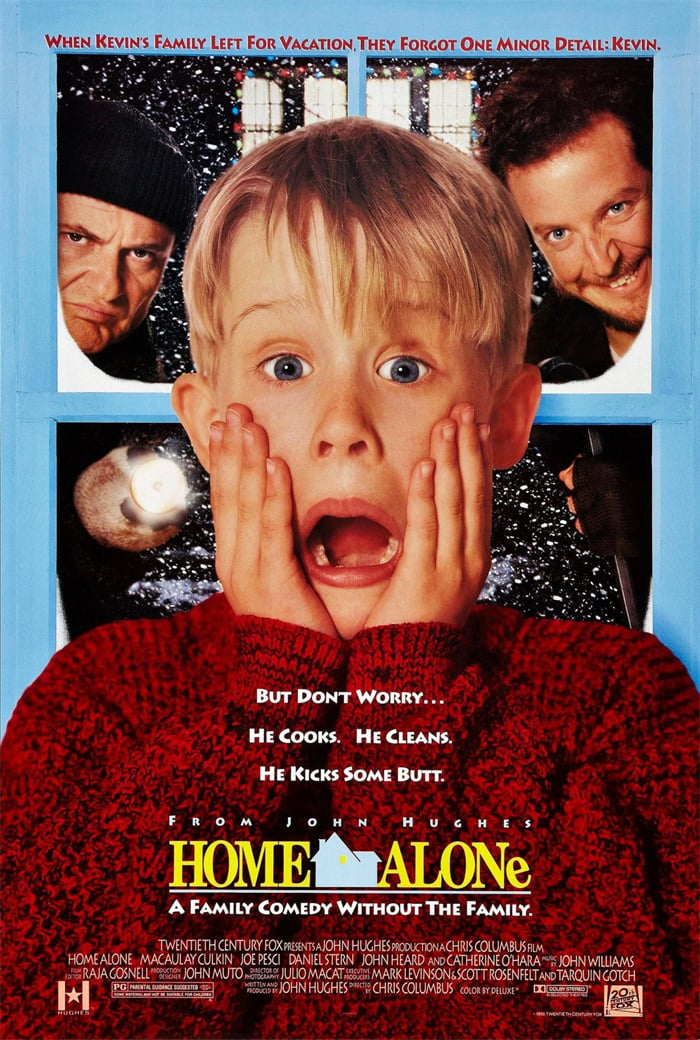 The annual Christmas season is here again. The family is busy going out to celebrate the Christmas holiday, but unexpectedly, the youngest member of the family - 8-year-old Kevin left at home. Mom and Dad are very anxious, but at this time they are already in the field, there is nothing they can do. But Kevin was so happy that he was home alone, and Kevin turned the house into a "playground".
Two burglars just released from prison will be aimed at Kevin's house. When they sneak into Kevin's house, Kevin with their own wit and home "playground organs", with the two burglars played a "game", a lot of laughs. Kevin finally can this "game" of victory?
5. Jingle All the Way

​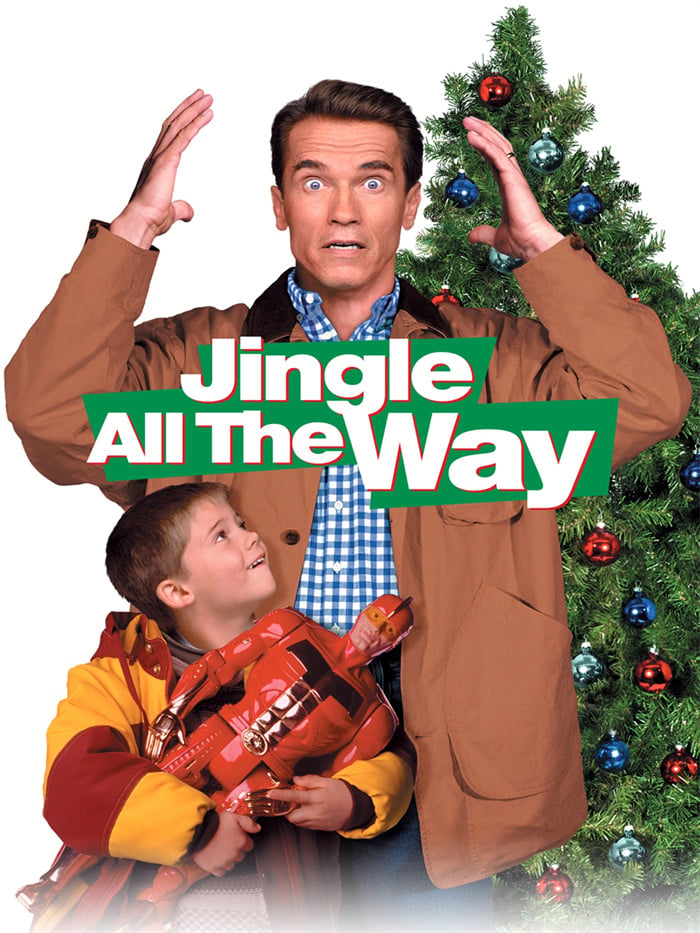 Christmas is approaching and Howard has forgotten his promise to his son because of his work schedule. He promised to give his son a Turbo Man as a Christmas present. On this day, reminded by his wife, Howard ran to the toy store early in the morning to buy, in the process of meeting the same father of the mailman Maru, but the Turbo Superman has been sold out early in the morning, the two can only return disappointed.
Disappointed, Howard barely has the courage to go home to face his son's disappointed eyes when he wanders the streets and stumbles upon the Winter Parade. He was pulled onto a float to play the role of a real-life Turbo Man. According to the requirements of Turbo Man, he can pick a child to participate in the game and award him a Turbo Man. When he picks his son up, he finds out that the villain is Maru, who has to try his best to get the last Turbo Man for his son!
6. Santa baby

​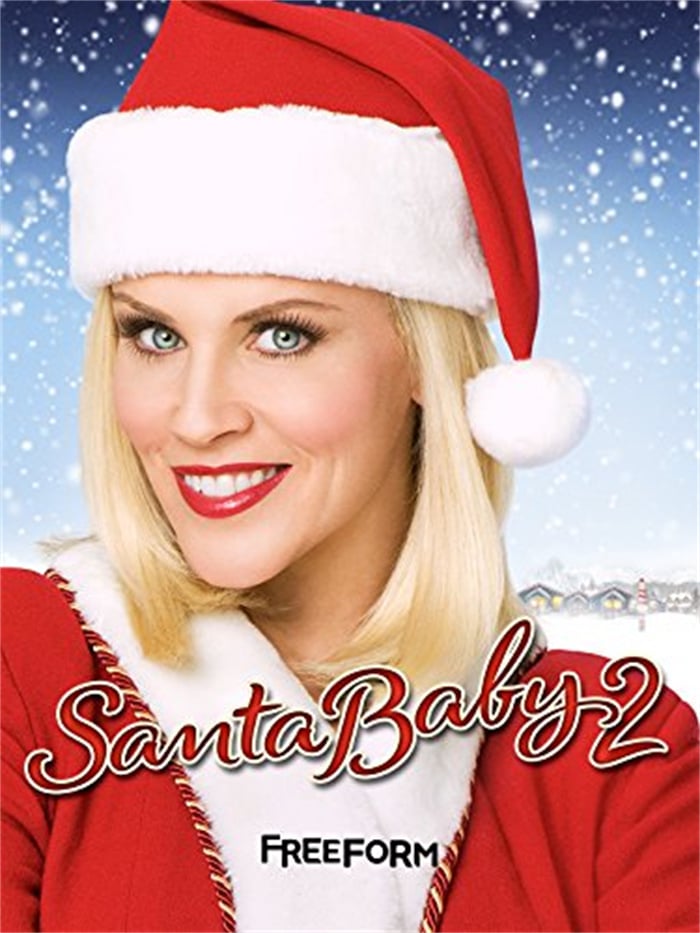 The heroine, Mary Kaycee, is a successful businesswoman and she is also the daughter of Santa Claus. When her father falls ill, Mary returns to the North Pole to visit his father and return to the lifestyle she once turned her back on. After returning, she suddenly has an idea to deliver Christmas presents instead of her father ......
7. Elf

​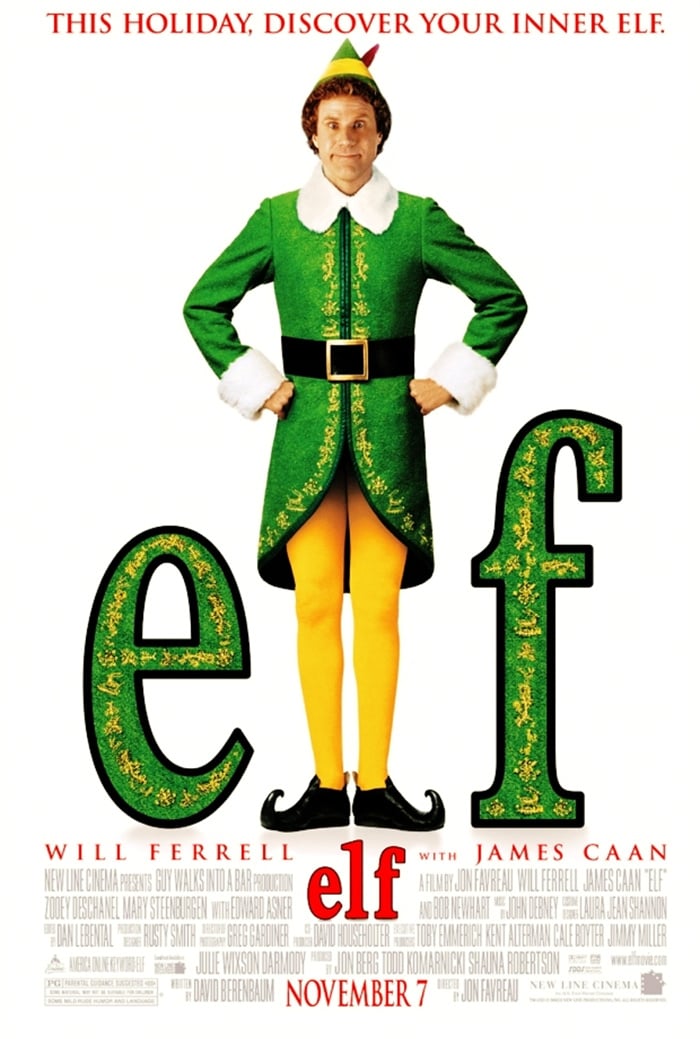 On Christmas Eve, Santa Claus came to an orphanage to give Christmas gifts to the homeless children. However, a naughty little baby accidentally climbed into Santa's toy sack and was actually taken back to the North Pole by Santa. The benevolent Santa Claus took in the unexpected little visitor and, with the help of the elves, raised him to adulthood. But as he grows older, he grows to be three times bigger than the other elves, and everyone gives him the nickname "Big Buddy".
By chance, Buddy learns that he is not an elf race but a human. So Buddy sets out on a journey to New York to find his family. Finally, Buddy finds his long-lost father, Walter, and a new family he has never met. But Walter, who is busy planning a Christmas book, is unaware of the existence of his son, Buddy. Faced with the unfamiliar reality and the indifference of the world, Buddy is at a loss for words. It's Christmas again, and Buddy decides to give his new family and the world the most amazing Christmas present in his own way.
8. The Polar Express

​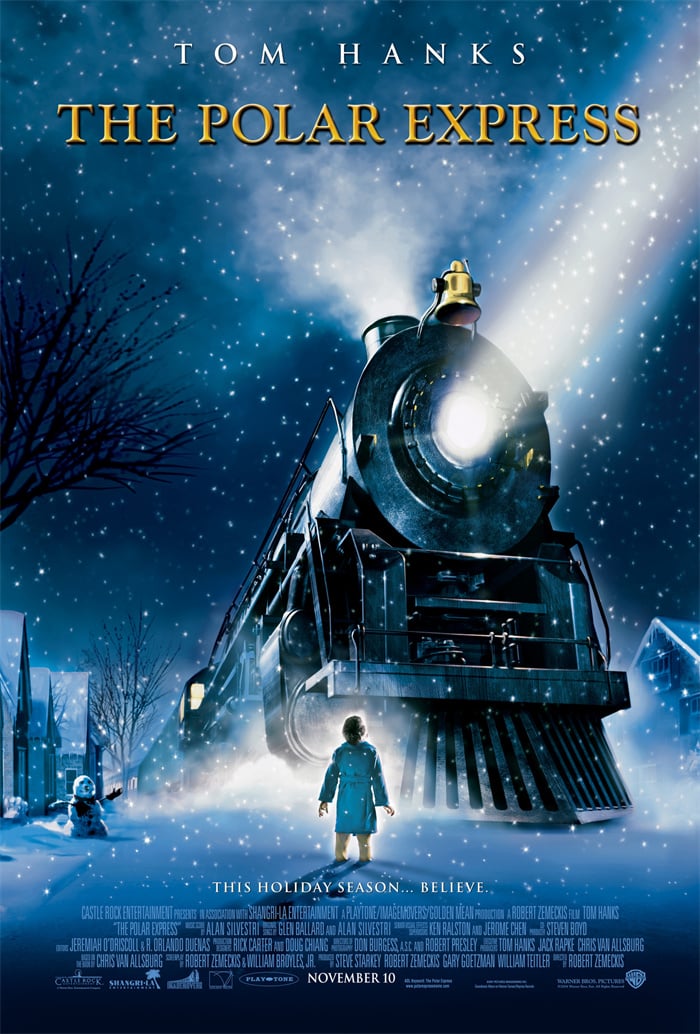 A little boy always believed in the existence of Santa Claus, but everyone around him thought it was just his naive wishful thinking. On Christmas Eve, the little boy was finally rewarded for his persistence, when he suddenly felt the house tremble in his sleep and a long train stopped at his door. When he opened the door with trepidation, the amiable conductor invited him to a Christmas party at the North Pole. Anxiously, Klaus stepped on the train and found a lot of little friends like him. So, the excited little boy starts his North Pole carnival journey.
9. Miracle on 34th Street

​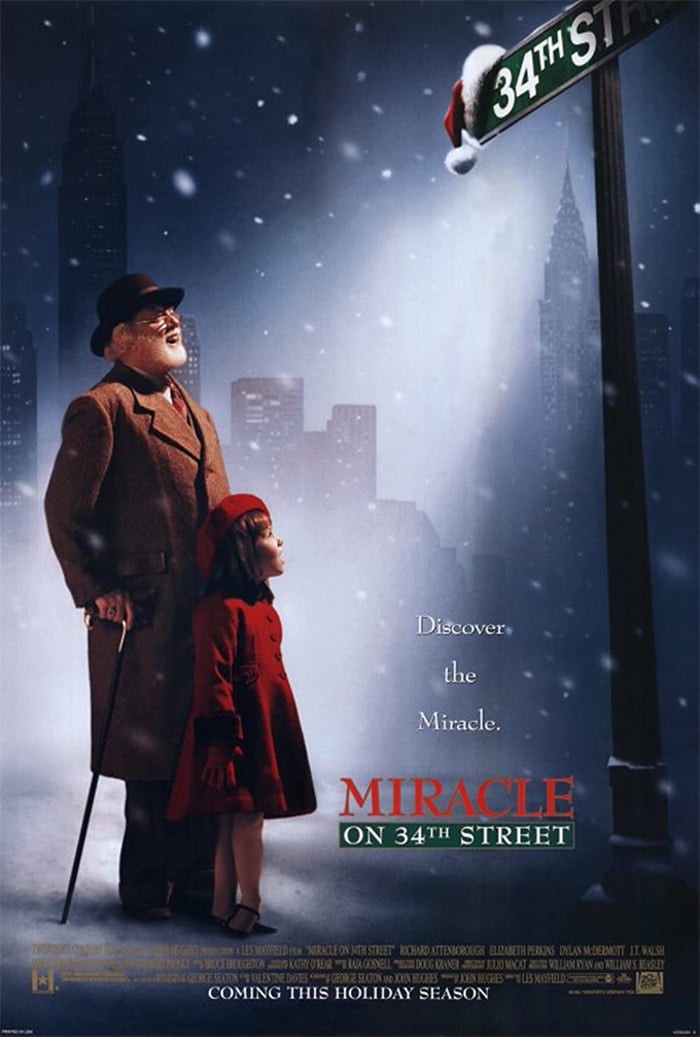 Susan's mom, Dorey, was always too busy to spend time with her. Even on Thanksgiving Day, she was still working on organizing the fun parade. But an accident happened, the old man who played Santa Claus in the parade actually got drunk before the parade, so Dorey found a very kind-looking old man as a temporary replacement, but to her surprise, the old man even insisted that he was Santa Claus after the parade. Both Dorey and her daughter thought the old man had some mental problems, but in an accident, Susan found that the old man was really a bit different ......
10. Christmas story

​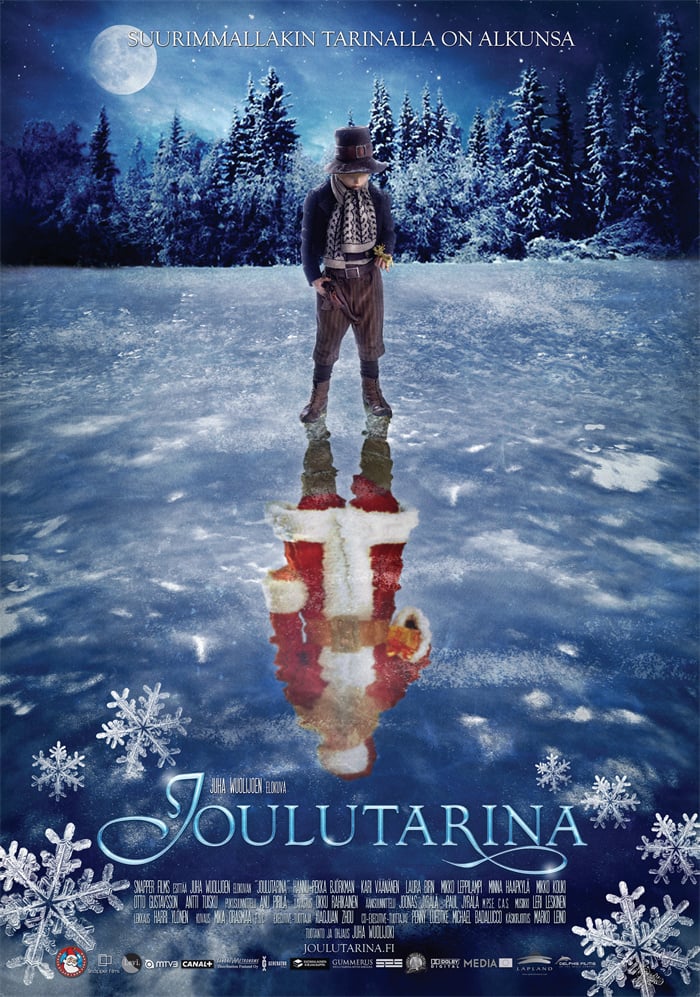 On Christmas night, a writer receives a mysterious phone call from none other than the world's only Santa Claus, Nicholas, and our story tells the story of the legendary old man's fantastical life.
Nicholas is an orphan, living on a small island in Finland, where the residents take turns to take care of Nicholas's responsibility, in order to thank the adoption of others, whenever they are about to leave a family, Nicholas will offer their own handmade small gifts to express their gratitude. The outbreak of famine sent the residents into a panic, and they had no choice but to send Nicholas to an apprenticeship named Lissazzi, and it was this particular experience that changed Nicholas' life.