In 2019, the most outstanding masterpiece of Korean movies is "Parasitic", which is well-known worldwide, and won the Golden Palm Award at the Cannes Film Festival for Korean movies. Korean movies always give people the truth and dare to shoot, so there are many good works. Today, the editor will bring you the 10 most anticipated Korean movies in 2020. The whole process is exciting. Let's take a look .
NO.1 Busan Tour 2: Peninsula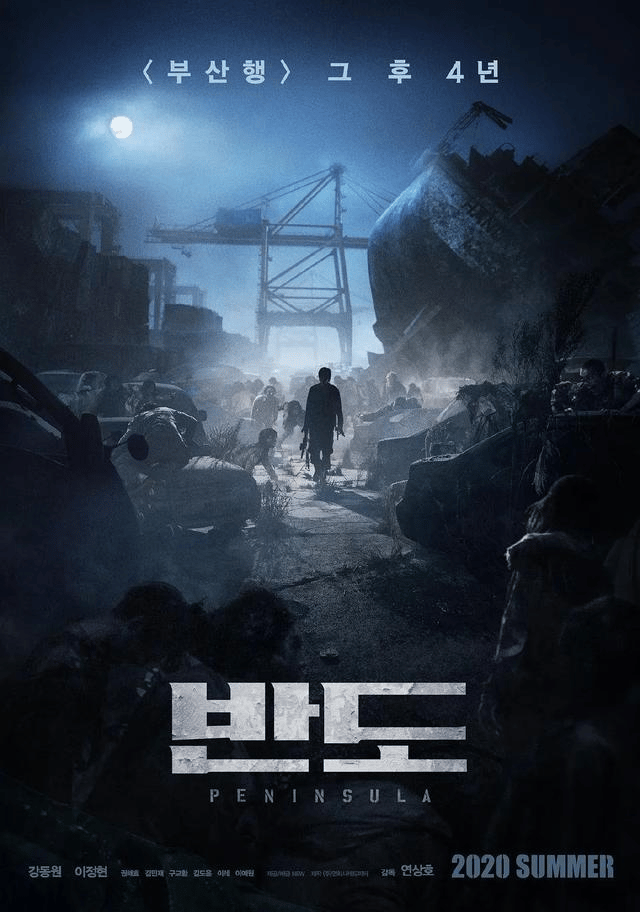 Peninsula 부산행 2- 반도 (2020)​
After three years of finally launching the sequel, "Busan 2: Peninsula" detonated expectations. It will be released on August 12, 2020 during the summer season. "Busan 2: Peninsula" will definitely become a box office hit. [Peninsula] is not a sequel to [Busan Trip], the new film is not a continuation of the previous story, but it happens in the same universe. [Peninsula] About four years after the disaster, the Korean peninsula was devastated, and the former soldier Jung-seok, who fled overseas, was ordered to return to his country and unexpectedly met the survivors. The film is currently in post-production and will be released in Korea this summer. Continue to be directed by Yan Shanghao, but the starring lineup is not enough, starring Li Zhenxian, Jiang Dongyuan, Li Lai, Quan Haixiao, etc., and the starring lineup of the first part is quite different.
NO.2 Emergency Declaration 비상 선언 (2020)
Emergency Declaration 비상 선언 (2020)​
"Emergency Declaration" is an aeronautical term, referring to the unconditional landing declaration issued by the captain in the event of a disaster in the face of the aircraft. The film is also an aviation disaster movie. "Emergency Manifesto" is also Song Kanghao's third collaboration with Director Han Zailin after "Elegant World" and "Looking at the Face". The film will be ready for pre-production within this year and is expected to start in the first half of next year. An aviation disaster movie, the lineup is really too strong, starring Song Kanghao, Li Bingxian, Quan Duyan, etc., and the director is Han Zailin who once filmed "Elegant World", "Viewing Phase" and "King of Kings". This is the next "parasite".
NO.3 Boston 1947 보스턴 1947 (2020)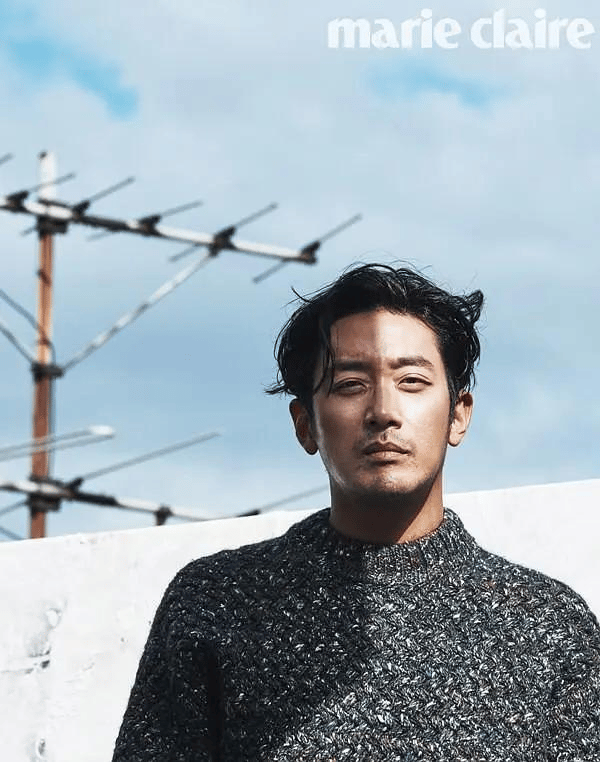 Boston 1947 보스턴 1947​
He Zhengyu's latest masterpiece "Boston 1947" is of course a must-see work of the year. "Boston 1947" is a new work by Jiang Digui, director of "Tai Chi Flag Waving", starring He Zhengyu, Ren Shiwan, Sun Yizhen, Pei Shengyou, etc., based on real events, telling the story of Korean players participating in the marathon after World War II. Like the bicycle king Yan Futong, who starred in Rain, may be similar to the inspirational romance film.
NO.4 Xu Fu 서복 (2020)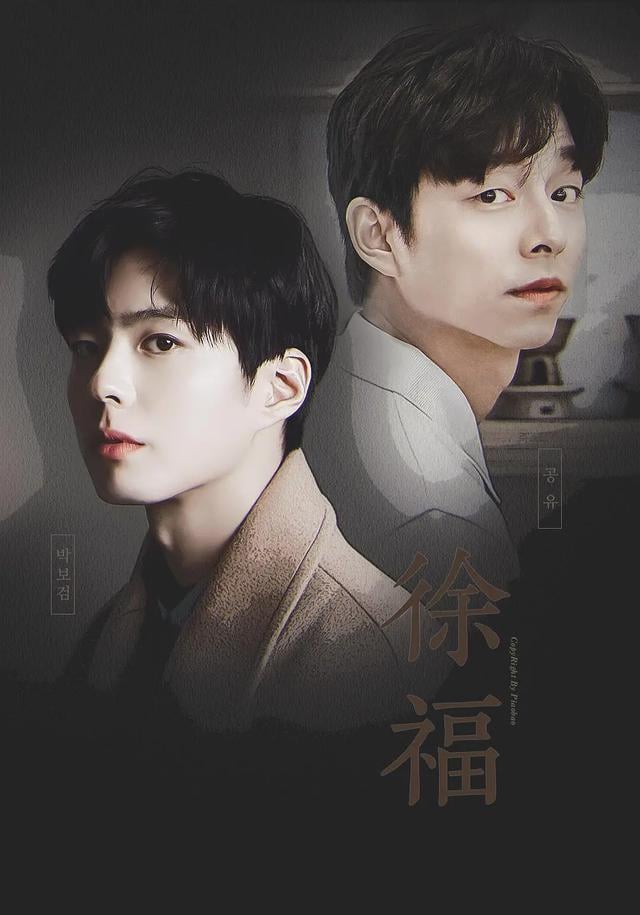 Xu Fu 서복 (2020)​
Kong Yu's new work "Xu Fu" is a Korean movie that challenges the theme of clones. A sci-fi action movie starring Kong You, Park Baojian, Zhao Yuzhen, Zhang Yingnan, etc. Park Baojian starred in the clone Xu Fu, and Kong You starred in Agent Ji Xian. Kong Yu 's films have always been trustworthy, not appearing in "Busan Tour 2", but he brought "Xu Fu" and once again challenged a new theme.
NO.5 Iron Rain 2: Summit Talks (2020)
Iron Rain 2: Summit Talks (2020)​
Zheng Yusheng's new work "Tie Yu 2: Summit Talks" is another masterpiece. 2017's "Iron Rain" is a word-of-mouth work. Both Zheng Yusheng and Guo Duyuan gave wonderful performances. In "Tie Yu 2: Summit Talk", the two cooperated again, and the director is still Zeng Yang Yushuo who shot "Defender". "Tie Yu 2" will focus on the different tough positions of the forces unifying the Korean Peninsula.
NO.6 Eavesdropping 도청 (2020)
Eavesdropping 도청 (2020)​
Lee Jung Jae new "eavesdropping", a remake of Hong Kong film "Overheard." In recent years, South Korean remake of the classic Hong Kong films, can be a lot of films, 2020's most anticipated movie is the remake of "The Lives" , by the Lee Jung Jae, Kim Woo-bin, Yum Jung-ah Waiting for the lead role, and the director is Cui Dongxun who has directed "Assassination" and "Treasure Quest". Many of Cui Dongxun's previous film works are major productions of South Korea's first-line star lineup. The remake of "Eavesdropping" is no exception. The main parts of the original "Eavesdropping" are performed by Liu Qingyun, Gu Tianle, and Wu Yanzu. The Korean version The editor-in-chief of the lineup has also played a part of the nympho spirit, it is better to perform by Li Zhengzai, He Zhengyu and Huang Zhengmin!
It is worth mentioning that Cui Dongxun's two previous 10 million box office masterpieces "Dao Bao Alliance" and "Assassination" are both in cooperation with South Korea's Showbox, and the film company that cooperates with this remake of "Eavesdropping" is CJ.
NO.7 Wardrobe 클로 젯 (2020)
Wardrobe 클로 젯 (2020)​
Since the death of his wife, Shang Yuan (He Zhengyu) has become more and more distant from his daughter, so he decided to take his daughter to the countryside to repair their relationship. But even after moving, Shang Yuan still focused on his work and did not care much about his daughter. The daughter had more time alone, and began to exhibit strange and disturbing behavior, and Shang Yuan also began to experience strange phenomena at home. One day, her daughter suddenly disappeared without a trace in front of her closet ... No matter how Shang Yuan searched, she could not find her daughter's trace. At this time, a man named Qing Xun (Jin Nanji) suddenly came to the door and claimed that he knew the secret of the wardrobe. In order to find Shang Yuan's daughter, Qing Xun insisted that Shang Yuan and him break into the "middle ground", so the two began to uncover the unspeakable truth hidden behind the wardrobe ...
NO.8 the beasts who caught the straw (2020)
The beasts who grab the life-saving straw (2020)​
The beasts who grab the life-saving straw starring Zheng Yusheng and Quan Duyan, the film is adapted from a Japanese novel of the same name. The story is about a struggling restaurant owner who found a bag of cash in the sauna cabinet while looking after a sick mother. A customs official got in trouble because his girlfriend ran away with the money he borrowed from the loan shark.
NO.9 Hostage 인질 (2020)
Hostage 인질 (2020)​
Huang Zhengmin has decided to star in the Korean film "Hostage" remake based on "Mr. Rescue". The specific role has not been revealed. Huang Zhengmin originally planned to star in Yin Jijun's space-themed movie "Return" after "Agent", but because the film's production was infinitely delayed, he decided to take over the movie "Hostage". He will be filming "Hostage" in May this year after the schedule of the starring drama "Oedipus" (January 29-February 24) ends.
NO.10 Negotiation 교섭 (2020)
Negotiation 교섭 (2020)​
The last one is also the "Negotiations" in which Huang Zhengmin's performance is accompanied by Xuan Bin with the recent fire. "Negotiation" is a film-like work of the abduction of Koreans in Afghanistan in 2007. It is a work depicting men and their helpers who rescued 23 Koreans who were held hostage by terrorists. Xuan Bin is an important member of the National Conditions Institute who is betting on his life to rescue the hostages. Huang Zhengmin plays a diplomat who flies with him to the Middle East to overcome the extreme crisis. "Negotiation" is invested and released by MEGABOX PLUSM and will start shooting in February next year and is scheduled to be released in the second half of the year.
The above are the 10 most anticipated Korean movies that this editor brings to you today. If your friends have any good movies, please comment and leave a comment to discuss together. Remember to like and pay attention.
Last edited: