It was in 1993 that Hollywood realized the dream of putting a video game movie up on the big screen with
Super Mario Bros.
, and setting the stage for a long legacy of questionable choices, troubled productions, and gamers' pixel tears left in their wake. But like the kid who just has to pump in one more quarter to reach for that high score, the studios keep on trying (while the fans just keep on hoping), and we're celebrating that sort of sheer tenacity with this guide to the best video game movies (and plenty of the worst) ranked by Tomatometer.
Come here see all the high scores with our guide to 10 video game movies, ranked worst to best!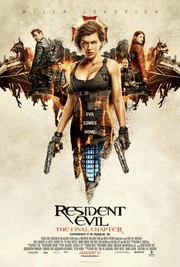 10. RESIDENT EVIL: THE FINAL CHAPTER (2017)
37%
Critics Consensus: Resident Evil: The Final Chapter may prove mind-numbingly chaotic for the unconverted, but for fans of the venerable franchise, it offers a fittingly kinetic conclusion to its violent post-apocalyptic saga.
Synopsis: The human race's last hope against apocalyptic obliteration is super soldier Alice (Milla Jovovich), but she's been stripped of her...
Starring: Milla Jovovich, Ali Larter, Iain Glen, Shawn Roberts
Directed By: Paul W.S. Anderson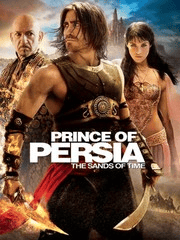 9. PRINCE OF PERSIA: THE SANDS OF TIME (2010)
37%
Critics Consensus: It doesn't offer much in the way of substance, but Prince of Persia is a suitably entertaining swashbuckler -- and a substantial improvement over most video game adaptations.
Synopsis: Ubisoft's popular video-game series of the same name gets adapted for the big screen in this sweeping fantasy adventure starring...
Starring: Jake Gyllenhaal, Gemma Arterton, Ben Kingsley, Alfred Molina
Directed By: Mike Newell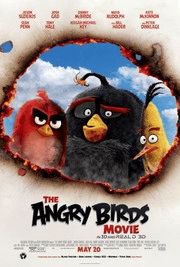 8.THE ANGRY BIRDS MOVIE (2016)
43%
Critics Consensus: The Angry Birds Movie is substantially more entertaining than any film adapted from an app has any right to be -- which may or may not be much of an endorsement.
Synopsis: In the 3D animated comedy, The Angry Birds Movie, we'll finally find out why the birds are so angry. The... [More]
Starring: Jason Sudeikis, Josh Gad, Danny McBride (IV), Maya Rudolph
Directed By: Clay Kaytis, Fergal Reilly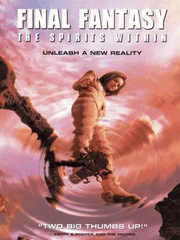 7. FINAL FANTASY: THE SPIRITS WITHIN (2001)
45%
Critics Consensus: The movie raises the bar for computer animated movies, but the story is dull and emotionally removed.
Synopsis: The first feature-length motion picture to use computer-generated imagery to create not only effects, props, and environments.
Starring: Ming-Na Wen, Alec Baldwin, Ving Rhames, Steve Buscemi
Directed By: Hironobu Sakaguchi, Motonori Sakakibara, Jack Fletcher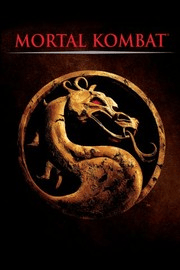 6. MORTAL KOMBAT (1995)
47%
Critics Consensus: Despite an effective otherwordly atmosphere and appropriately cheesy visuals, Mortal Kombat suffers from its poorly constructed plot, laughable dialogue, and subpar acting.
Synopsis: Three reluctant fighters are drafted for an intergalactic martial-arts tournament that will determine the fate of the human race in...
Starring: Christopher Lambert, Linden Ashby, Cary-Hiroyuki Tagawa, Robin Shou
Directed By: Paul W.S. Anderson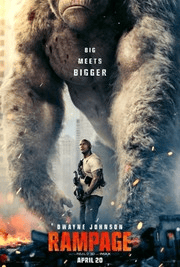 5. RAMPAGE (2018)
52%
Critics Consensus: Rampage isn't as fun as its source material, but the movie's sheer button-mashing abandon might satisfy audiences in the mood for a brainless blockbuster.
Synopsis: Primatologist Davis Okoye (Johnson), a man who keeps people at a distance, shares an unshakable bond with George, the extraordinarily...
Starring: Dwayne Johnson, Naomie Harris, Malin Akerman, Jeffrey Dean Morgan
Directed By: Brad Peyton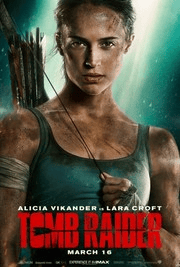 4. TOMB RAIDER (2018)
51%
Critics Consensus: Tomb Raider reboots the franchise with a more grounded approach and a star who's clearly more than up to the task -- neither of which are well served by an uninspired origin story.
Synopsis: Lara Croft is the fiercely independent daughter of an eccentric adventurer who vanished when she was scarcely a teen. Now... [More]
Starring: Alicia Vikander, Dominic West, Walton Goggins, Daniel Wu
Directed By: Roar Uthaug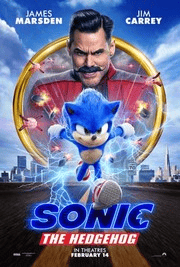 3. SONIC THE HEDGEHOG (2020)
64%
Critics Consensus: Fittingly fleet and frequently fun, Sonic the Hedgehog is a video game-inspired adventure the whole family can enjoy -- and a fine excuse for Jim Carrey to tap into the manic energy that launched his career.
Synopsis: SONIC THE HEDGEHOG is a live-action adventure comedy based on the global blockbuster video game franchise from Sega that centers... [More]
Starring: James Marsden, Ben Schwartz, Tika Sumpter, Jim Carrey
Directed By: Jeff Fowler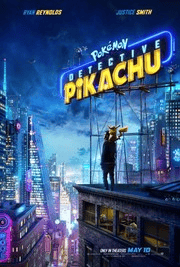 2. POKÉMON DETECTIVE PIKACHU (2019)
69%
Critics Consensus: Pokémon Detective Pikachu may not take its wonderfully bizarre premise as far as it could have, but this offbeat adaptation should catch most -- if not all -- of the franchise's fans.
Synopsis: The story begins when ace detective Harry Goodman goes mysteriously missing, prompting his 21-year-old son Tim to find out what...
Starring: Ryan Reynolds, Ken Watanabe, Justice Smith, Kathryn Newton
Directed By: Rob Letterman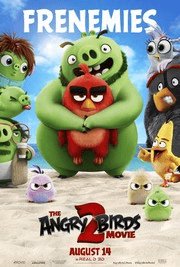 1. THE ANGRY BIRDS MOVIE 2 (2019)
73%
Critics Consensus: Like its non-aerodynamic title characters, The Angry Birds Movie 2 takes improbable yet delightfully entertaining flight, landing humorous hits along the way.
Synopsis: The flightless angry birds and the scheming green piggies take their beef to the next level in The Angry Birds... [More]
Starring: Jason Sudeikis, Josh Gad, Leslie Jones, Bill Hader
Directed By: Thurop Van Orman
Last edited: