Although film industry has been affected heavily by the lockdown and economic crisis since the coronavirus pandemic, we still have chance to see more new movies coming soon in 2020.
Greyhound (2020)
Directed by:
Aaron Schneider
Starring:
Tom Hanks, Elisabeth Shue, Stephen Graham, Lee Norris, Rob Morgan
Opening on:
Premiering on Apple TV+ on July 10, 2020 (formerly June 12, 2020)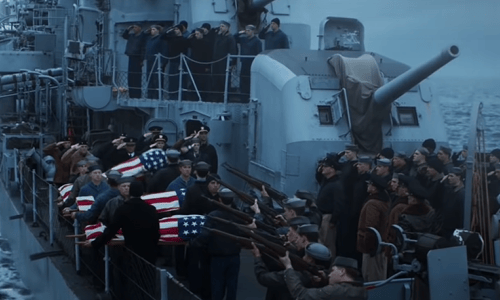 Tom Hanks is no stranger to WWII movies (see:
Saving Private Ryan
), and he'll return to the theater of war to command the naval ship Greyhound, which was pursued by German U-boats across the Atlantic Ocean along with 36 other Allied ships. Director Aaron Schneider (
Get Low
) won an Oscar for Best Live Action Short back in 2003.
Mulan (2020)
Directed by:
Niki Caro
Starring:
Yifei Liu, Jet Li, Donnie Yen, Gong Li
Opening on:
July 24, 2020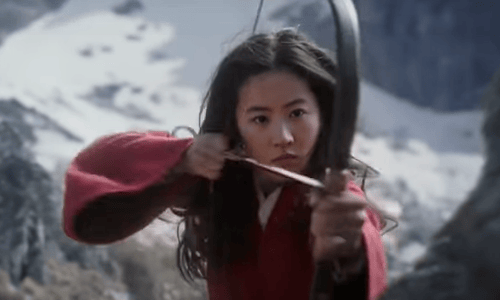 ​
Following Disney's live-action remake trend comes
Mulan
, directed by Niki Caro of
Whale Rider
and
North Country
fame. Featuring Chinese star Liu Yifei as the titular character and a host of other Chinese legends like Donnie Yen, Gong Li, and Jet Li, this one is poised to conquer the global box office and – if it taps into the animated original's magic - our hearts.
Tenet (2020)
Directed by:
Christopher Nolan
Starring:
John David Washington, Elizabeth Debicki, Aaron Taylor-Johnson, Robert Pattinson, Kenneth Branagh, Michael Caine, Himesh Patel
Opening on:
July 31, 2020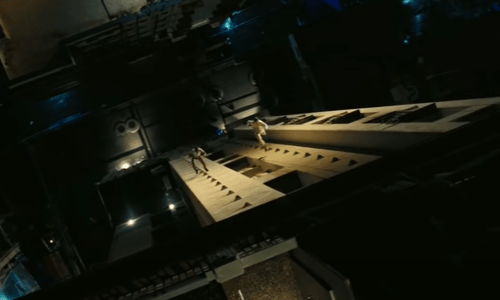 ​
We knew for a while that Christopher Nolan's next film would be called
Tenet
, and we knew who was on board to star in it, but outside the fact that the story would have something to do with international espionage, we knew little else. We finally got the first trailer for it in mid-December, and though it's cryptic enough that we still kind of don't know what's going on, we do know that John David Washington will play some sort of agent who is able to experience time both forwards and backwards, sometimes simultaneously…? We think…?
Antebellum (2020)
Directed by:
Gerard Bush, Christopher Renz
Starring:
Janelle Monáe, Jena Malone, Jack Huston, Kiersey Clemons, Eric Lange
Opening on:
August 21, 2020
​
This psychological mystery's first teaser trailer didn't give a whole lot away, which is probably a good thing. We do know from the film's synopsis that it centers on a successful writer played by Janell Monáe who becomes trapped in some sort of alternate reality - possibly one set in the slavery-era American South - and must figure out a way to break free. It's definitely giving off some
Get Out
and
Us
vibes, which isn't too surprising, considering the film has played up the fact that "the producer of" those films is behind this one as well.
The New Mutants (2020)
Directed by:
Josh Boone
Starring:
Anya Taylor-Joy, Maisie Williams, Charlie Heaton, Alice Braga
Opening on:
August 28, 2020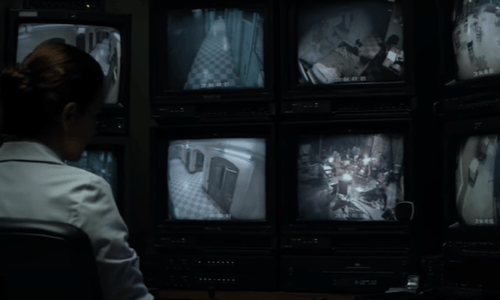 ​
The Fault in Our Stars
director Josh Boone collects some of today's hottest young stars — including
Split
's Anya Taylor-Joy,
Game of Thrones
' Maisie Williams, and
Stranger Things
' Charlie Heaton — to play next-generation X-Men from Marvel's comic book series of the same name. But the
New Mutants
' dark path is riddled with horrors as they discover their abilities while imprisoned in a secret facility.
A Quiet Place Part II (2020)
Directed by:
John Krasinski
Starring:
Emily Blunt, Noah Jupe, Millicent Simmonds, Cillian Murphy, Djimon Hounsou
Opening on:
September 4, 2020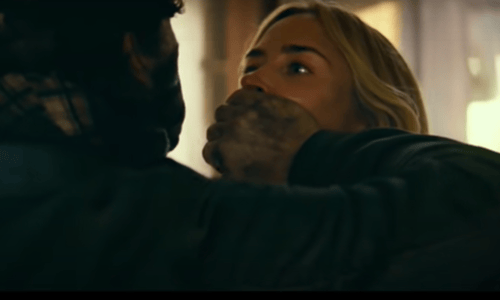 ​
Director John Krasinski returns to helm this sequel, which he also wrote, starring his real-life wife Emily Blunt, as it follows up with the Abbott family after the events of the first film. Judging from the first trailer, we'll also get some flashbacks to the beginning of the… invasion? Infestation? Whatever you want to call it, it looks like Krasinski has done a bang-up job ratcheting up the tension, and audiences should be in for another great ride.
The King's Man (2020)
Directed by:
Matthew Vaughn
Starring:
Harris Dickinson, Ralph Fiennes, Aaron Taylor-Johnson, Gemma Arterton, Matthew Goode, Charles Dance, Daniel Brühl, Stanley Tucci, Djimon Hounsou
Opening on:
September 18, 2020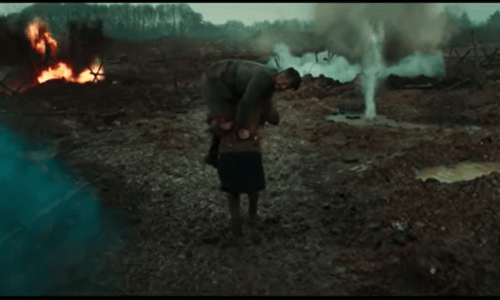 ​
While both a third installment of the
Kingsman
franchise and a
Statesman
spinoff are still on the way, audiences will first get a taste of how the whole thing came to exist in the first place with this prequel, set in the early 1900s. Ralph Fiennes leads an all-star cast in an origin story that will show how a group of ex-soldiers formed the spy agency.
Candyman (2020)
Directed by:
Nia DaCosta
Starring:
Yahya Abdul-Mateen II, Tony Todd, Teyonah Parris
Opening on:
September 25, 2020
​
Longtime fan and contemporary horror maestro Jordan Peele is producing this sequel to - not a remake of - the classic 1992 horror film about the murdered son of a slave whose ghost haunts the Chicago neighborhood where the Cabrini Green housing projects once stood. We don't know yet exactly what direction the new story will take, but we know that Nia DaCosta (
Little Woods
) is directing, and Yahya Abdul-Mateen II (
Aquaman
) and Teyonah Parris (
If Beale Street Could Talk
) will star, with Tony Todd reprising his role as the iconic title character.
Free Guy (2020)
Directed by:
Shawn Levy
Starring:
Ryan Reynolds, Taika Waititi, Jody Comer, Joe Keery, Lel Rel Howery
Opening on:
December 11, 2020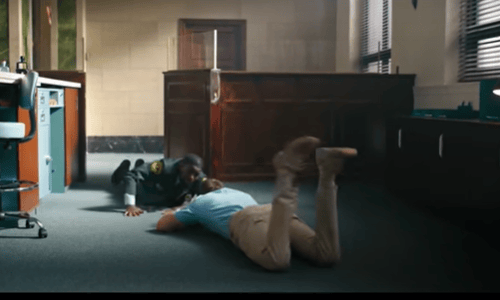 ​
Ryan Reynolds brings his sarcastic wit and boyishly good-looking everyman charm to this self-referential, special effects-driven comedy. He stars as Guy, a nondescript bank teller non-player character (NPC) in a violent, open-world video game who suddenly becomes self-aware and decides to take his destiny into his own hands. Expect a lot of ironic, self-referential humor and over-the-top action shenanigans, which, when Ryan Reynolds is involved, is essentially its own genre these days.
Top Gun: Maverick (2020)
Directed by:
Joseph Kosinski
Starring:
Tom Cruise, Jennifer Connelly, Jon Hamm, Val Kilmer, Jay Ellis, Miles Teller, Monica Barbaro
Opening on:
December 23, 2020
Great balls of fire, we're getting a
Top Gun
sequel after 31 years! Not a whole lot is known about the movie, except that the filmmakers have recruited a cast of some of the most in-demand young actors in Hollywood – including Miles Teller, who will play Goose's son – and that Val Kilmer is officially back as Iceman. And as the trailer released during Comic-Con promises, it will again feature Tom Cruise riding motorcycles, playing volleyball, and flying jets like a madman.
The Croods 2 (2020)
Directed by:
Joel Crawford
Starring:
Ryan Reynolds, Nicolas Cage, Emma Stone
Opening on:
December 23, 2020
We don't know if the creatures in
The Croods
were prehistorically accurate, but we do know the family adventure was prehysterical! (Sorry about that.) The whole family returns for the sequel, with Nicolas Cage, Emma Stone, Ryan Reynolds, Catherine Keener, and more reprising their roles. Original co-director Kirk DeMicco is off making
Vivo
(see November releases), and so first-time feature director Joel Crawford, a veteran story artist, takes the reins.