The Apple HomePod is a relatively new product to many people. Their first impression of this product is a smart speaker, but many people don't know what else it can do besides playing music. Let's take a look.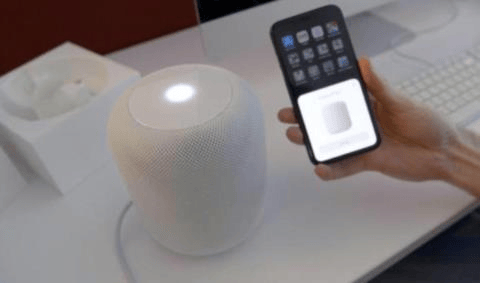 1. Support Apple Music
If you're an Apple Music user, HomePod is the answer. Apple Music is built into HomePod. This allows users to use Siri directly to control the speakers. You don't have to go through the iPhone. Starting with iOS 12, users will be able to control Apple Music through Siri, including searches for songs, artists and playlists through lyrics, and control the Music HomePod is playing through their iPhone or iPad. Users can use the Apple Music for Android app to output audio to HomePod.
Users can use Siri to add currently playing songs to playlists or iCloud music libraries, and can train Siri to improve the recommendation mechanism on all devices by saying "I like this song" or "I don't like this song."
2. Select iOS, Mac or iTunes to play music
If users like to listen to music on Spotify, a personal iTunes collection or other apps, HomePod is also supported. But these Music sources won't be as perfect as Apple Music, because HomePod's built-in media service is Apple Music only.HomePod can be used as an iPhone, iPad, Mac, or iTunes for Mac and Windows audio output device. However, HomePod won't work as a regular bluetooth speaker. That means HomePod won't pair with an android phone or a Windows PC.
3. HomePod supports Apple's podcasts
Users can play all content in Apple's Podcasts directory without a subscription. Podcasts are a big part of the iPod and iTunes, so Apple offers a huge selection of shows.
4. Free Beats One radio
If you're not a paying Apple Music subscriber, you can still listen to Beats One, Apple's free radio station.
5. Send and read messages
HomePod can sync to the Apple ID via iOS devices, so you can have Siri send and read messages via the smart speaker. It works exactly like any other iOS device, telling Siri what you want to send and what you want to send.
6. Make and receive phone calls
Starting with iOS 12, users can use HomePod(based on the iPhone) to make and receive calls. That's if the iOS device and HomePod are connected to the same wi-fi network. HomePod can even listen to voice mail and transfer calls from the iPhone to HomePod.
7. Have a simple conversation with Siri
Siri on HomePod functions similar to those on other iOS devices. Siri can answer questions about music, such as "what is this song?" "And" when is this going to be released?" And so on.
Siri can also turn up or down the volume or pause a song that is currently playing. You can also ask questions about your life and listen to the news and sports headlines.
Siri has the ability to answer weather-related questions, calculate basic math problems, change currencies and units of measurement, and create new alerts.
8. Control HomeKit devices
If you have smart appliances, lighting and other HomeKit gadgets, HomePod can serve as a control center for smart homes. Because HomePod is easier to wake up than an iPhone, it's important to use HomePod as a smart home control center.
HomePod does exactly the same thing on the iPhone. Simply ask Siri to "turn off the lights" or "set the temperature to 70 degrees" and you're done.
Users can also create scenarios in the application that automate multiple devices at once and then trigger them using HomePod.
9. Timer
HomePod also has a timer, which simply means setting an alarm for a few minutes later, or the last time. Because of the cultural differences between China and the west, HomePod is often used by foreign users as a simple timer in the kitchen.
10. Translation
HomePod can be translated from English into multiple languages, including mandarin, Spanish, German, Italian and French, and Apple says it plans to add more in the future.
11. Connect to Apple TV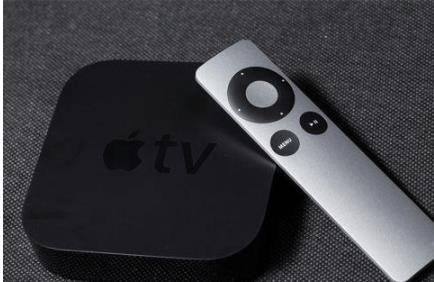 HomePod will be able to connect to your home TV via bluetooth and then use it as the TV's speaker, but that feature is limited to Apple TV, which isn't currently supported by other brands.
12. Trigger Siri's 'shortcut'
A few years ago, Apple acquired Workflow, an automated tool that allows users to create various workflows, such as combining a series of photos to create a GIF. And it's called "Shortcuts" in IOS 12.
If you've already set shortcuts in iOS 12, you can use Siri to execute these commands directly on HomePod.
Last edited: