On April 7, Toshiba TV held a 2023 spring new product launch event with the theme of "Self-Viewing and Listening with a View", announcing three new products, Toshiba REGZAZ750, Toshiba REGZAZ700, and Toshiba REGZAZ600, as well as a new generation of high-end MiniLED display solutions, leading the new direction in the field of the TV display.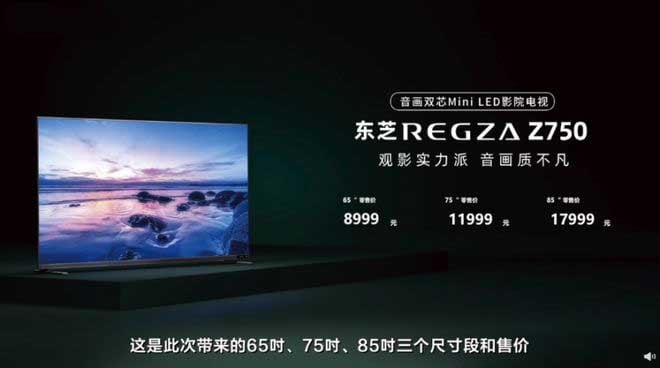 Based on more than 70 years of professional audio and video tuning technology in Japan, the new Toshiba TV series brings a number of technical innovations in audio and video, aiming to bring users a more realistic and immersive audio and video experience and advocate users to enjoy a comfortable and high-quality life.
Toshiba REGZAZ750 TV adopts a new generation of high-end Mini LED display solution, the lamp beads are 96% smaller than ordinary Mini lamp beads, but the brightness can reach 4 times of ordinary Mini lamp beads, to achieve more accurate light control, fine restoration of picture details.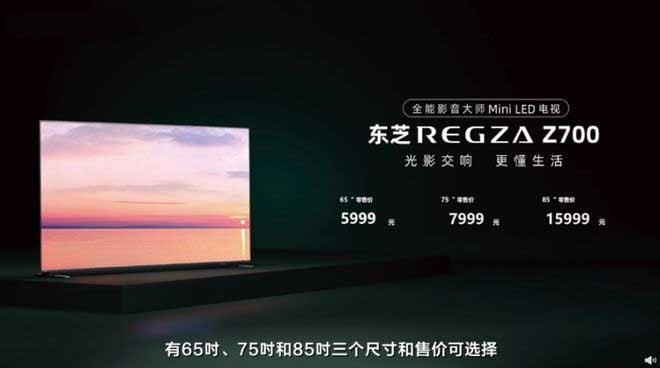 Toshiba REGZAZ750 TV is equipped with both ZR visual perception chip and BR auditory perception chip, the hardcore configuration of audio and video dual-core realizes the double advancement of audio and video strength, creating a more immersive and realistic viewing experience. In addition to the Toshiba REGZAZ750, the new Toshiba REGZAZ700 and REGZAZ600 released this time have also been upgraded and innovated in terms of high refresh rate, high zoning, and sound and picture quality effects.
As Toshiba TV brand manager Ryuichi Nishioka said at the launch event, the ability to tune the audio and video is one of the most important factors affecting the effectiveness of the TV experience.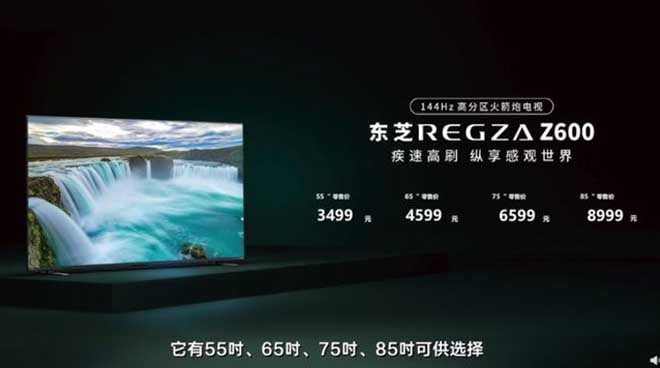 Toshiba TV relies on more than 70 years of technology, top audio and video tuning experts, AI model tuning, and other core strengths to provide professional audio and video quality.
With more than 70 years of development, Toshiba TV integrates excellent craftsmanship and reliable quality into the product itself, allowing more users to immerse themselves in audio-visual and embrace a relaxed and high-class life with real and natural high-quality audio and video.