Last week, Sony released the highly anticipated PlayStation 5 game console, which will compete directly with Microsoft's upcoming Xbox Series X game console later this year. Previously, with a larger user base and more popular exclusive accessories, in the duel between PlayStation 4 and Xbox One, PlayStation 4 completely defeated Xbox One. However, in this year's duel between PlayStation 5 and Xbox Series X, this situation may be reversed.
With its superior raw computing power, strong backward compatibility, and support for a rich service library, Xbox Series X is the most worthwhile next-generation gaming console to buy. let us take a look at five reasons why Microsoft's next-generation console Xbox Series X can beat the Sony PS5:
Xbox Series X vs Sony PS5: Better raw computing power
Comparing the specifications of Microsoft's Xbox Series X and Sony PS5, we found that Microsoft's game console is indeed very first-class in terms of performance. The Sony PS5's floating-point computing power is 10.3 TFLOPs, while the Xbox Series X's computing power is 12 TFLOPs. At the same time, compared with the PS5's 825GB SSD, the 1TB capacity of the Xbox Series X SSD is a bit larger. However, the reading speed of the PS5 SSD is faster, reaching 5.5GB per second, while the reading speed of the Xbox Series X SSD is 2.4GBps.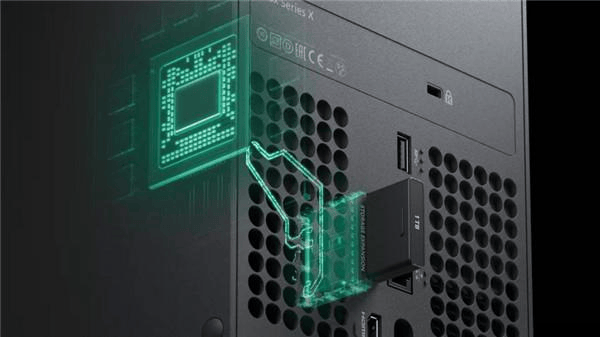 Of course, the specifications alone cannot tell the whole story. The game performance of each system will ultimately depend on how developers can make full use of the technology in each "box". However, in theory, the hardware specifications of the Xbox Series X should allow us to see the most realistic graphics on the game console.
Xbox Series X vs Sony PS5:
Better service
Compared to Sony PS5, Xbox Series X can provide users with better service. Xbox Series X users can immediately use the Xbox Game Pass subscription service. The subscription fee for this service is $10/month. It allows users to access more than 100 Xbox games.
At the same time, the Xbox Game Pass service also allows users to use first-party games from Microsoft, which means that Xbox Series X users can get such as "Halo Infinite" (Halo Infinite) and "Hell's Blade 2" without paying an additional $60. (Hellblade 2) Such a popular exclusive game.
In contrast, Sony also has a subscription service PlayStation Now, this service mainly provides old games, only provides a limited number of exclusive games. Unless Sony is willing to make major changes to the PS5, the subscription options for the Xbox Series X at launch will be far ahead of competitors.
Xbox Series X vs Sony PS5:
Better front-to-back compatibility
Speaking of excellent games that can be supported at launch, Microsoft has confirmed that the Xbox Series X will support thousands of Xbox One, Xbox 360 and Xbox games, thanks to its backward compatibility. This includes almost every Xbox One game, as well as hundreds of Xbox 360 and Xbox games optimized for Xbox One.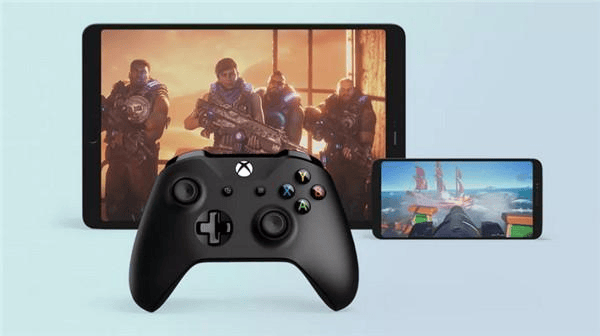 However, Microsoft did not intend to end there. Many older games can run on the Xbox Series X with better settings, introducing key features such as 4K resolution and frame rates up to 120fps into previous generations of classic Xbox games. In comparison, Sony's attitude towards PS5 backward compatibility is less clear, but it only implies that most PS4 games can be run in the new game console PS5.
More importantly, Microsoft has promised that users who buy Xbox One games such as Cyberpunk 2077 and Halo Infinite will automatically receive the upgraded Xbox for free through the intelligent delivery program Series X version. This feature will apply to all first-party Xbox games, as well as specific third-party games, such as Madden NFL 21 and Assassin's Creed Valhalla.
Whether Sony will provide a similar upgrade system for PlayStation fans is currently unknown. If not, PS5 may not be so friendly to older gamers.
Xbox Series X vs Sony PS5:
Expansive ecosystem
When the Xbox Series X launched, it immediately supported a rich Xbox ecosystem that can be expanded to multiple Xbox consoles, Windows 10, and even the cloud. When you buy a game such as Halo Infinite, it will be able to seamlessly run on Xbox Series X, Xbox One, and PC across platforms, and will keep the previous platform's running record.
In other words, Xbox Series X players can play new games such as Gears 5 and Sea of Thieves with Xbox One and PC players, as well as most other games. First party game.
In addition, Microsoft also launched the cloud gaming service Project xCloud, which will allow users to stream games to their mobile phones or personal computers. Obviously, this means that the Xbox Series X game you buy is not limited to the game console, it allows you to enjoy the fun of the game anytime, anywhere. In comparison, Sony's attitude towards PS5 games is more "rigid", insisting that the experience built for it "can only be enjoyed on the PS5 platform."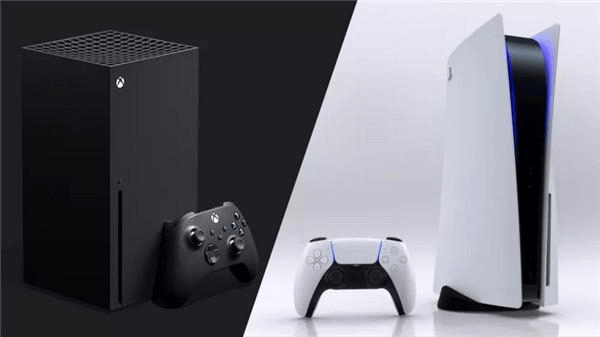 Xbox Series X vs Sony PS5:
Better potential value
All along, the struggle in the field of game consoles often depends on their pricing. After the pricing of Xbox One is cold in the market, Microsoft is likely to reduce the price of Xbox Series X to attract users to buy. Famous game analyst Michael Pachter predicted that the price of Microsoft's Xbox Series X may be $100 cheaper than the PS5. Of course, the final pricing of these two game consoles has not been determined, so we are only guessing.
However, even if the price of the Xbox Series X is not cheaper than the PS5, its cost performance is still higher than the PS5, after all, its configuration is there. At the same time, Xbox Series X also supports Microsoft's Xbox All Access plan, which currently applies to Xbox One. The Xbox All Access contract machine is similar to a mobile phone. Players subscribe for a 24-month membership (new Xbox One plus Xbox Game Pass Ultimate Edition), and then get Xbox One for free.
Microsoft said that the Xbox Series X will also support the Xbox All Access subscription plan, supporting users to purchase the Xbox Series X in installments. Obviously, this has a great advantage over PS5.
Xbox Series X vs Sony PS5:
Conclusion
As we all know, Microsoft's Xbox One does not perform as well as PS4 in all respects. It has a higher price, lower performance, and no "killer" game support. However, in the past few years, Microsoft has clearly made up its mind to want to do something in the field of game consoles.
In the Xbox Series X, Microsoft has developed a huge ecosystem around seamless cross-platform games, extended backward compatibility, and greater cost-effectiveness through the Xbox Game Pass. At the same time, Microsoft has developed many exclusive games for the Xbox Series X. From these aspects, Xbox Series X is likely to be more popular than PS5.