Microsoft Elite Series 2 Wireless Controller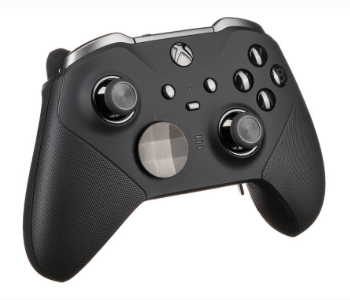 There's literally no aspect of the Xbox One that you spend more time with than the controller in your hand. You probably know every scratch and nuance of your Elite controller intimately. Yet it might be time to upgrade: The Xbox Elite Wireless Controller Series 2 is Microsoft's newest controller, and it's clear the company has learned a lot from its experience with past gamepads.
The Elite Series 2 looks noticeably different right out of the gate, with both grips fully wrapped in a rubberized texture and a new Profile button. The sticks and D-pads are customizable with magnetic replacements, and the tension of the analog sticks is adjustable as well. The Xbox Accessories app carries the concept of customization even further — you can configure virtually every aspect of the controller, including setting up alternate functions for every button using a modifier button.
The new controller also steps up to an integrated rechargeable battery with a USB-C connector for charging. The only downside? The Elite Series 2 is quite pricey, costing as much as an entire Xbox console. If you can make use of the customization, though, it's absolutely worth it.
Thrustmaster TMX racing wheel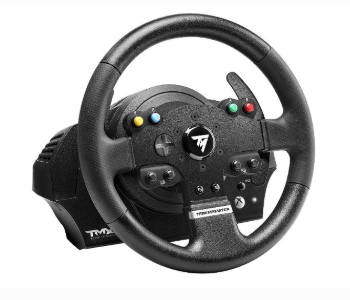 There are so many great racing games for the Xbox that it seems a shame to play them on the standard controller. Whether you're burning rubber in Forza Horizon 4 or Project Cars 2, there's a certain sense of immersion that's lost when you don't have an actual steering wheel to spin.
That's why you need a force feedback steering wheel if you have more than a passing interest in racing games. The Thrustmaster TMX is built on a metal ball-bearing axle with both gears and belt and pulleys to give you the feel of authentic driving. It uses force feedback to push back against you as you drive, simulating the feel of the road.
The 11-inch wheel spins through 900 degrees of rotation and is complemented by a dozen buttons, along with an accelerator and brake pedal on the floor unit. The wheel bolts securely to a table or desktop and is heavy and solid enough to feel fairly authentic — especially when paired with the force feedback.
Are there better racing wheels out there? For sure. In fact, Thrustmaster's own TX improves on the TMX in a number of ways. But at more than twice the price, it's just not worth it unless you are using your Xbox to prepare for a career in competitive racing.
Snakebyte Twin Charge X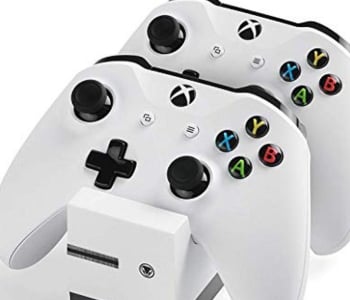 Another solid alternative to the AA batteries in your Xbox controllers, the Snakebyte Twin Charge X is a bundle that includes a pair of rechargeable batteries and an elegantly designed docking station.
The Snakebyte kit offers some of the same conveniences as Microsoft's Play and Charge Kit — say goodbye to AA batteries forever, for example. But unlike the Microsoft system, Snakebyte gives you two batteries in the box for upgrading a pair of controllers at once (though they're somewhat less powerful NiMH batteries and run for about 8 hours on a charge).
Rather than relying on cables to keep the controllers charged, SnakeByte includes a beautifully designed dock that has room for both controllers at once. While you can't charge while you play, the dock is a perfect place to set the controllers after a gaming session, so they're always topped off and ready to rock when you return.
Seagate 8TB External Hard Drive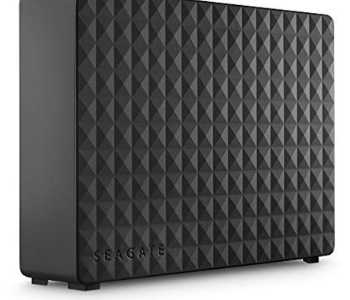 Your younger self might have marveled at the idea of having a gigantic terabyte-sized hard drive in your gaming console, but from the vantage point of 2020, 1 TB just isn't that big. With the size of modern Xbox One games, you'll fill it pretty quickly. That makes an external hard drive an essential accessory for almost any serious Xbox gamer.
It's a snap to plug an external drive into your Xbox One, and the bigger the better. And you won't find anything bigger than Seagate's 8TB external hard drive. Priced about the same as many 4TB drives, you're not going to fill this Seagate drive anytime soon, which means you can upgrade your Xbox One's storage once and simply forget about it. If you settle for a smaller drive, it may be just a matter of time before you need to upgrade again.
This Seagate drive does have one disadvantage — it requires its own power supply, so you'll need a spare outlet near your Xbox to plug it in. That makes it worth considering, but if you really don't want to plug anything else in, there are smaller drives (like the
WD 4TB My Passport
) that draw their power from the Xbox itself.
SteelSeries Arctis 9X Wireless Gaming Headset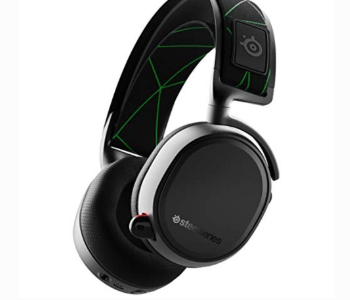 For the most exciting, immersive gaming experience, don't neglect your audio. And nothing will step up sound quality faster than a high-quality set of headphones. Many PC headphones "also" work with the Xbox, seemingly as an afterthought. But the Steelseries Arctis 9X is optimized for the Xbox from the ground up, with a special 2.4GHz wireless transmitter made to give you high-fidelity, wireless audio. But if you also game on the PC, no worries: You can use the Arctis 9X there as well. Even better, the headset can connect to your phone via Bluetooth simultaneously, so you can conveniently take calls while gaming. And you get about 20 hours of listening between charges.
The Arctis 9X uses a suspension band under the headband which distributes the weight of the headset comfortably on your head, no adjustment needed. It's super comfortable — all headphones should use a system like this. The sound quality is excellent and features 3D spatial audio, something that many headphones can only deliver on the PC, and you tend to lose on the Xbox.
Last edited: