Calibration is a must to make sure you're getting the perfect picture. This article will detail everything you need to know about 8k Samsung neo QLED 900A calibration, so you can enjoy your new TV set without worrying about hiccups in quality or performance.
The main reason for the higher resolution is due to the necessary size of an 8K display. With such expansive visuals on offer, it's important to ensure that everything is as crisp and clear as possible. Of course, there's no need to go through each and every measurement ourselves. That's where we come in! We'll be explaining the calibrations in a bit in this article.
There are five image modes for SDR content. As the most accurate and customizable image option right out of the box, we suggest going with 'Movie' picture mode. We suggest keeping the contrast at '45' and the sharpness at '0' in the Expert Settings menu. In addition, Color and Tint (G/R) should also be kept at their default values of '25.' Based on our judgment, the closest to our calibration criteria is the 'Warm2' Color Tone. Because it is closest to our calibration value of 2.2, we chose that setting for the Gamma.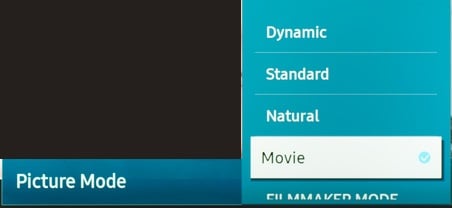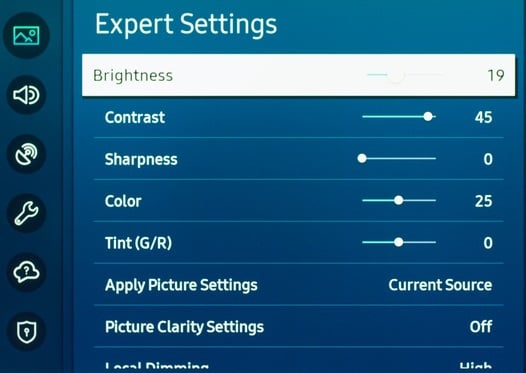 If you want a brighter picture in SDR, play about with the Brightness option and see what works best for you. Because it enhances the brightness of the backlight, this option has no effect on the overall quality of the image.
ENHANCING IMAGE​
Deactivate most image processing features, including Contrast Enhancer, to provide a picture near the original. However, you should tailor them to your own preferences. Leave 'High' on Local Dimming since it improves both the brightness and contrast ratio of the screen.
When using native applications, HDR is turned on by default. This indicator shows next to the image mode in the quick settings menu while watching HDR content. A few settings change automatically when you start playing HDR video; one of them is the brightness level, which rises to "Max." In HDR, these parameters should be left as they are by default.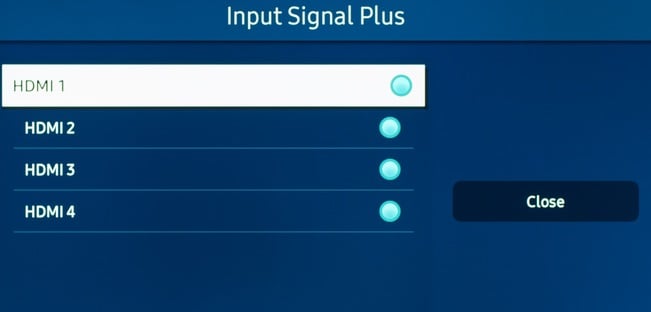 Input Signal Plus must be enabled in the External Device Manager for the input you are using in order for HDR to operate from external devices. As a result, it's best to keep this setting off on all except the most recent devices to avoid compatibility difficulties.
Try increasing the contrast and brightness, setting ST.2084 to maximum, and adjusting the Contrast Enhancer setting to 'High' if you find HDR material too dark.
Despite the fact that we deactivate most motion-enhancing features in our testing, you should still play around with them to see what looks best. Depending on what you're seeing, you may need to change some of the settings.
Motion Interpolation​
It's a good idea to play with the Motion Interpolation settings in the Picture Clarity Settings menu to find the degree of motion interpolation you like. If you'd like to use motion interpolation, change the Picture Clarity setting to 'Custom' and then tweak the Judder Reduction and Blur Reduction sliders to your liking. Controls black frame insertion on the Samsung QN90A through LED Clear Motion. Depending on what you're seeing, you may have to fiddle with a few of these options.
GAMING
​
A superb gaming experience may be had with just a few tweaks to the SDR and HDR settings. While gaming, it is advised that you activate Game Mode and utilize recommended settings for SDR or HDR from the General Settings menu. Ensure that Input Signal Plus is enabled for the input you're using if you want to play HDR games.
Game Motion Plus​
Low latency motion interpolation is supported by the Samsung QN90A, making it ideal for games with low frame rates that need smoother action. Almost all of the choices are similar to those found in the Motion Interpolation menu. If you want to use motion interpolation in Game mode, you'll need to select Game Motion Plus and modify the sliders. For games that run at 60 frames per second, the Blur Reduction slider controls the interpolation of low-frame-rate material. As previously described, the Black Frame Insertion function is enabled by the LED Clear Motion option.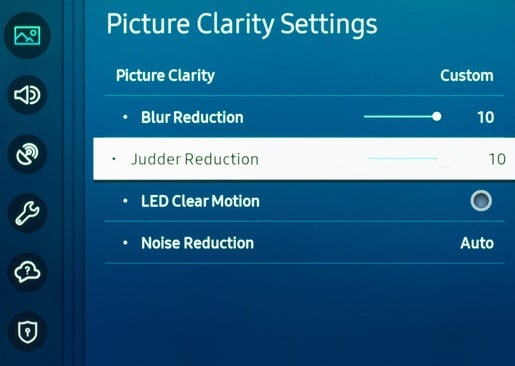 Changeable Refresh Rate
​
FreeSync variable refresh rate technology is supported by the Samsung QN900A display. If the TV detects a game is started from a VRR-enabled device, it instantly activates the feature. Using the QN900A in conjunction with a FreeSync-enabled device is a no-brainer. No official support for G-SYNC has been given for this model; nonetheless, it did function in the course of testing. We'd love to hear from anybody else who's seen the same issue.
VRR may be checked to verify whether it is functioning. The new Game Bar menu appears when you hold down the Play/Pause button on your controller, and it displays the frame rate and whether or not VRR is operating.