This collection of short animated films called "
Love, Death and Robots
" consists of 18 parts, each part lasting 5-15 minutes. These short films cover multiple genres, including science fiction, fantasy, horror, and comedy; these short films will also include multiple formats, including traditional 2D and 3DCGI short films.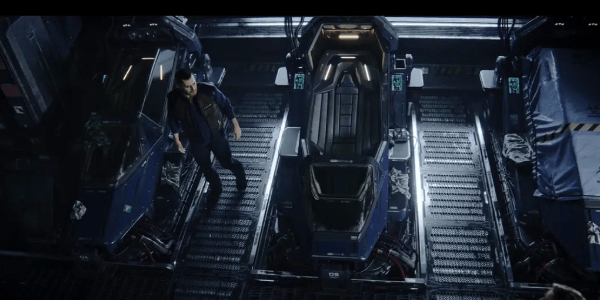 The one on the left is Ray, as can be seen from the pattern on the dorm, but there is no one in it, it is empty. And the one on the right, emmm ... is covered ... and there is a biochemical sign on it
In fact, in the previous wake-up process, the role of Suzy has always played the role of the rebel in Thom's subconscious, always looking for flaws in the illusion, including to check the sailing records, smash Gretta with maintenance tools ...
The absence of Suzy directly in the final illusion also meant that Thom completely abandoned his resistance and accepted the illusion ...