This show is good for kids, adults, seniors, literally everyone. Nice light hearted show with loads of information about Space Travel, Snoopy is adorable. But one thing should be pay attention is that:
Snoopy has a deep relationship with NASA. The command module of Apollo 10 was called "Charlie Brown", and the lunar module was called "Snoopy"! On the occasion of celebrating the fiftieth anniversary of mankind's moon landing, NASA naturally sought Snoopy's endorsement. This little animation series is the original peanut animation that I saw with satisfaction after Bill Melendez passed away. At least the purpose is close to This Is America, Charlie Brown.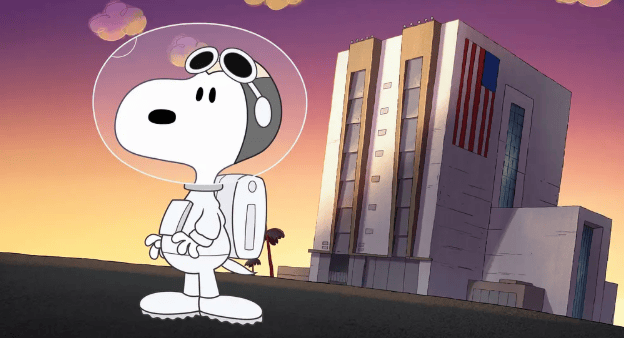 The animation and backgrounds are gorgeous, and the piano jazz soundtrack is reminiscent of Vince Guaraldi's music. Longtime Peanuts fan will enjoy the series, but students can get a lot out of it too since it teaches a lot about space - like what astronauts eat, the training process, all that fun stuff.