Director Paul Welch reminded people of aging with delicate brushstrokes. The two starring Helen Mirren and Donald Sutherland announced once again that the word "performance" should look like in today's era.
The Leisure Seeker
Reason for recommendation
: Helen Mirren and Donald Sutherland presented a wonderful performance, the fire was perfect, and it reached the pain point.
Recommended crowd
: elderly partners, road film enthusiasts, Hemingway fans
Watching tips:

1. Helen Mirren and Donald Sutherland have worked together [Bethon: The Growth of a Hero] (1994).

2. Because of sporadic sex shots, the film is rated R in North America.

3. The film is adapted from the original work of the same name by Michael Zadorian.

4. This is the first English film directed by Italian director Paul Verzier.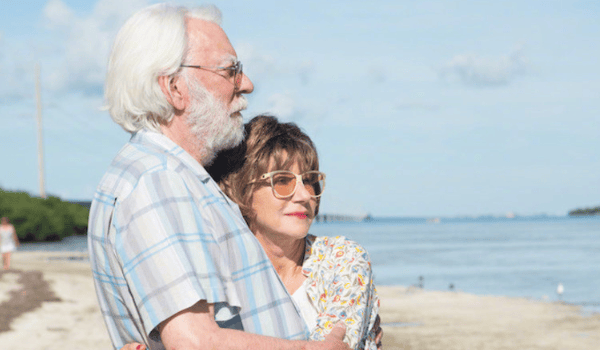 The heroine
Helen Mirren
, the British female sir, is known as the "Queen Professional Household".
She not only starred in the historical TV movie "Elizabeth I", but also played Elizabeth II in the famous "Queen" in 2006. The sweeping level performance made her win the Oscar, Golden Globe, Best actress in Venice and more than 20 film critics associations.
In addition, she also played Elizabeth in the stage drama "Queen Summon" and "Audience", which is really the queen's upper body. This time, she played the role of a heartbroken wife in this film.
Donald Sutherland
, 65 years of playtime makes him a living fossil.
In fact, "Love Before Memory Dies" is not a genuine sequel to Linklater's "Love in" series, its original name is
"Seekers"
if you add the word
"elderly" to the
front , it will always make young people discouraged. "We are here to look at stimulating adventures, but you show me two sick old men fighting each other?"
But Bamba wants to say that how to face aging wisely and keep love fresh while aging is a course that young people should learn in advance.
When the passion fades and your face is aging, your other half is no longer a young girl or a little milk dog. Do you still have the courage to kiss each other or have sex?
One of the episodes that impressed me the most was a conversation between the children of older couples.
The son said to his sister, you can't believe it. I opened the door of my parents' bedroom that day and what they were doing. They are all so old, they are still in the
middle of "the winding path leads to the quiet, exploring the secret of the flower house"
.
From old age to old age, at least the strongest, we will all seek the answer to a question: What is the best love?
It is chai rice, oil, salt, sauce and vinegar tea. It is two people who eat many and many meals together. There are countless answers.
But after watching this film, I want to say:
By 80 years old, if there is still sex life, this is the best love.