Acer recently launched its H-Series and S-Series smart TVs in India. The company has launched five new smart TVs in different sizes with MEMC, HDR10+, Dolby Vision and many other high-end features, but none have a high-refresh rate panel. That will change. Anand Dubey, CEO of Indkal, an Acer TV licensor, said a smart TV with a 120Hz screen is under development.
Anand Dubey said that Acer will launch TVs with a refresh rate of 120Hz by the end of this year, and also supports specially adjusted audio settings. Anand Dubey also hinted that the new 120Hz TV will be a gaming-centric product.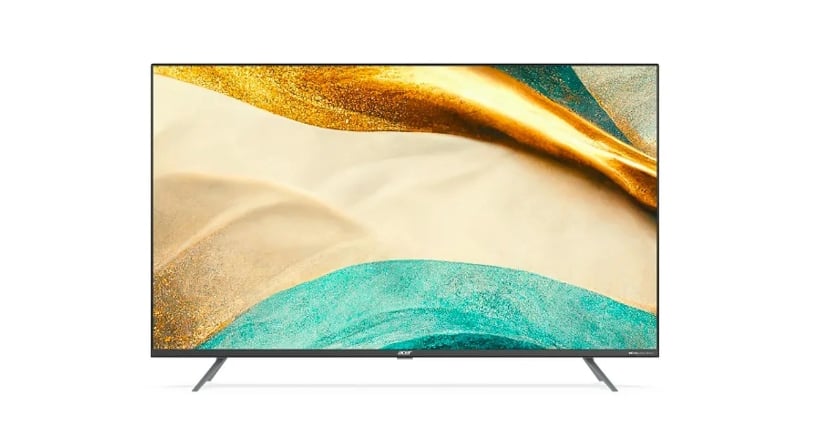 How much does Acer TV cost in India?​
Acer recently launched the Acer H Series and S-Series Smart TVs in India. The new Acer Smart TV S Series 32HD model starts at INR 14999. The H series 43UHD model starts at INR 29999, the H series 50UHD model starts at INR 34999 and the H series 55UHD model starts at INR 39999. The highest-end S Series 65UHD model starts at INR 64999.
What are the features of Acer S series TV?​
The Acer S Series 65UHD model features a 65-inch frameless screen with a resolution of 3840 x 2160 and a peak brightness of 420 nits. The TV has up to 1.07 billion colors and supports HDR 10+ and HLG. Dolby Vision is also supported, and the Acer S-Series 65UHD also features UHD upscaling, as well as other features such as digital noise reduction, trimming, MEMC, and more.
The Acer S-Series UHD65 Smart TV is powered by a 50W HiPower soundbar speaker system that supports Dolby Atmos. This smart TV runs Android TV 11, which means that all Google Smart TV features such as Chromecast and Google Duo video calls are supported on the Acer S-Series UHD65 Smart TV. This Smart TV comes with a Cortex-A55 processor with 2GB of memory and 16GB of internal storage.
Connectivity options for the Acer S-Series UHD65 include dual-band Wi-Fi, Bluetooth bidirectional, 3 HDMI 2.1 ports, 1 USB-A port, 1 USB type-C port, and 1 AV port.