"we do not remember days,we remember moments." life is a mess,but i still want to remember these moments.
Netflix movie "All Bright Places" came online yesterday (February 28).
The domestic subtitle group has brought the official Chinese character version of the resources immediately.
Although Netflix is full of movies that seem to be mass-produced, just to fill the original film library, especially youth films.
But it is undeniable that it is now a major film producer outside of traditional studios, and it can bring good works from time to time.
So, is this youth film "All Bright Places" a good work?
Currently, Douban has only been evaluated by more than 100 people, with a score of 7.2. IMDb 6.3 points.
Personally, it still looks good. The performance of the hostess Elle Fanning is the biggest attraction.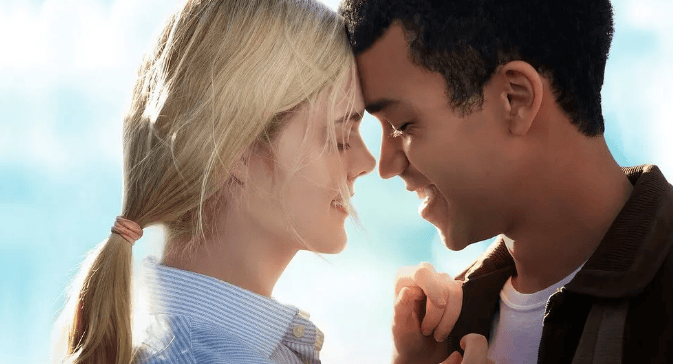 In fact, the story and theme are not new.
The plot is simple: two adolescent boys and girls with psychological trauma meet and fall in love. The boy heals the girl, but the doctor is difficult to heal himself. The boy commits suicide. The girl bravely starts a new life with the power of growth and miss.
The spiritual theme conveyed is also old-fashioned: we will not remember every day, only every moment; do n't be afraid to find the light when it is dark, you can be the brightest place yourself.
The male and female hosts are high school students, white and black, played by Allie Fanning and Justis Smith.
Justis Smith was born in 1995. At a young age, the Golden Raspberry Award resume has been made. Last year, he was nominated for the worst supporting actor with "Jurassic World 2".
In 1998, Elle Fanning, formerly "Dakota Fanning's sister", now has more limelight and momentum than her sister.
Although it is still young and sweet, but the drama is changeable, this youth film high school students rarely appear in her resume in recent years-the Polish star road of "The Dream of Youth" in 2018 is not so small and fresh, and the role played is the same name.
Elle Fanning is a regular visitor to the film festival.
-Berlin Film Festival ("The Road Never Traveled")
-Cannes Film Festival ("Neon Demon", "Party Secrets")
——Toronto Film Festival ("Mary Shelley", "Youth Dream")
-Sundance Film Festival ("Only you share me at this moment", "Sorrow surrounds me")
-Southwest Southwest Film Festival ("Galveston")
——New York Film Festival ("20th Century Woman")
Reiki is favored by famous guides. She played Ben Affleck's "Life at Night", Sofia Coppola's "Under Peony", and last year was Woody Allen's "A Rain in New York".
There are also box-office commercial blockbusters, and the two "Sleeping Curse", which plays Princess Arlo, total more than 1.25 billion US dollars at the global box office.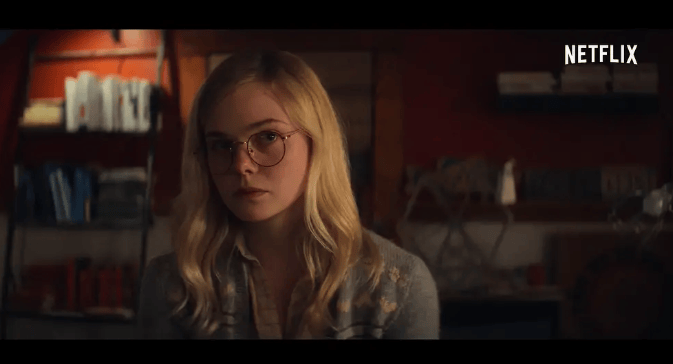 What attracted Elle Fanning to "All Bright Places"? Maybe it's a big acting.
Compared to the silly Bai Tian of the same age, she has already seen high mountains, and she can control this kind of youth film, and adjust the part of her character to be able to stand out.
The whole film has many close-ups and long shots of her. The story is simple, but the character's emotional level is still many.
The heroine Violet, the male protagonist Finch, is a high school classmate.
One is considered to have autism and one is considered to be a freak;
One can't get out of the sorrow of the car accident and the other can't get out of the darkness that was violent by the father's family.
When the Finch Morning News encountered Violet who was suspected of committing suicide by jumping across the bridge, after saving her, she wanted to further cure her.
Finch is really a good girl, a bit domineering, and even desperate to form a homework partner with Violet to explore the wonders of Indiana.
I quote Virginia Woolf for a while and "The Wave" for a while. Yes, he likes to extract the sentences of Woolf's works (the director is also hooked, Woolf also committed suicide).