The Netflix sci-fi thriller "Copy / Carbon Change" launches an animated series. "Copy: Prostitute Replacement" is released for preview, which will be launched on March 19. "Star Cowboy" screenwriter Dato Sato's script is set in the cyberpunk world where the live-action drama has begun, and continues to "digitalize human consciousness, you can change different bodies." All parties started to kill, Vu Kovac appeared again.
Altered Carbon: Resleeved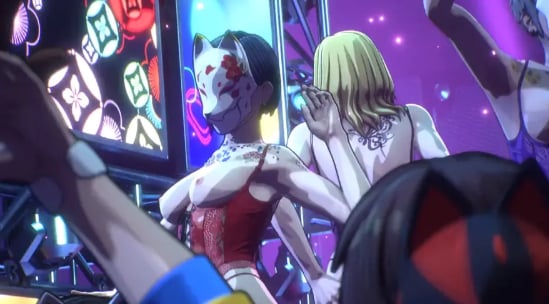 Director : Yoshiyuki Okada / Takeru Nakajima​
Screenwriter : Sato Dai / Tsukasa Kondo​
Starring : Todd Hubble / Richard Epaka / Ray Chase​
Genre: Science Fiction / Animation​
Country / Region: American​
Language: Japanese / English​
Release Date: 2020-03-19 (United States)​
Length: 74 minutes​
aka: Carbon Change : Prosthetic Replacement (Hong Kong / Taiwan) / Carbon Change / Changed Carbon Element​
The characters in this movie are like flying a wild boar with a bow and arrow in a helicopter
"Puppet Ballad" was used in the BGM chasing drama at the beginning of the film, probably to pay tribute to "Ghost in the Shell". It's a pity that this movie is much worse than "Ghost in the Shell". It's just a "cyberpunk" animated movie that tells you it's cyberpunk and nothing else.
The huge female signboards in 3D projection, neon signs mixed with Chinese characters and Japanese, and the streets of the Kowloon Walled City are indeed the iconic contents of the cyberpunk style.
But these are not enough. The background setting is the cyberpunk style. The character's thinking should also be in the cyberpunk era. And everyone in "Replacement of Prostitutes" seems to be from the beginning of the 21st century. "The whole movie's impression is that a group of primitive people took a helicopter and took a bow and arrow to fight wild boar in the forest.
The body is just a replaceable part, and we have awesome technology to transmit consciousness. Therefore, you must not back up the consciousness in the cloud, and you must store the consciousness in the terminal-so that the enemy "stack" the memory and destroy it.
We have mastered the powerful brain-computer interface, which can seamlessly connect people's consciousness into virtual reality. Therefore, we only use this as a communication software. Humans still step on the ground and dance on the dance floor. It is impossible in this life.