On January 18, Amazon announced that it has sold more than 150 million Fire TV devices worldwide, including all Fire TV devices such as smart TVs, streaming media players, and set-top boxes. In 2021, Amazon also launched its first TVs, the Fire TV Omni and Series 4, and has partnered with brands like Insignia, Toshiba, and Pioneer to integrate the Fire TV platform into their TVs.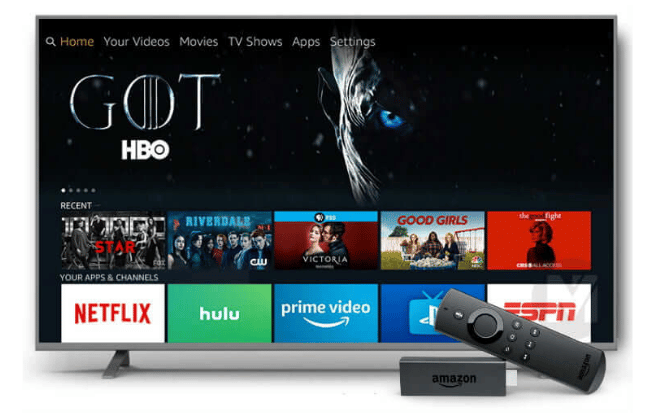 In the third quarter of 2021, Amazon's Fire TV streaming player market share (based on installed devices) grew to 32%, second only to Roku's 38%. Looking at U.S. smart TV shipment data for the first half of 2021, Amazon's Fire TV ranks second with 12% of devices sold. In the third quarter of 2021, Fire TV was second among connected TVs in terms of share of total U.S. connected TV viewing hours, accounting for 16.8% of viewing hours.
In terms of hardware market share, Fire TV has reached the second position in multiple indicators, but it is still a certain distance from Roku. Today, Amazon is also taking advantage of its unique advantages, such as the inclusion of the intelligent voice assistant Alexa, to increase the market penetration of its hardware. On the other hand, in the international market expansion, Fire TV has a certain advantage with the help of Amazon platform because it started earlier than Roku. As of now, Fire TV is one of the leading streaming players in the US, UK, Japan, Germany, France and India.
In Fire TV devices, Fire OS also acts as a content integration platform. As an open system, in addition to providing Amazon's own content such as Amazon Prime Video and IMDb TV, Fire OS can also download and pay subscriptions to other streaming media services on the Fire OS platform, including Netflix, HBO MAX, Disney+, YouTube TV, Hulu, ESPN, MLB, Crackle, MLB, Vimeo, NBA and other mainstream streaming media applications.
According to Strategy Analytics data, in the global streaming TV platform market in 2020, in addition to Samsung's Tizen and LG TV's Web OS, which ranked first and second in the market, third-party streaming TV platform Fire OS tied for first place with Roku TV OS with a 6.4% market share. Google's Android TV and Google TV range at the second with a market share of 5.9%.
With the development of network technology and the improvement of consumers' living standards, Internet-connected TV devices, including smart TVs, streaming media players, and set-top boxes, have gradually become the most important platforms for people.