Google has injected new movie slideshows into the top row of apps on the Android TV interface, which can help users find content they might like more easily. It will include TV shows, movies, app recommendations and sponsored content curated by Google. Each source will be clearly marked on the content, thereby giving users transparency so that users can distinguish between carefully planned recommendations and paid advertisements as Google said.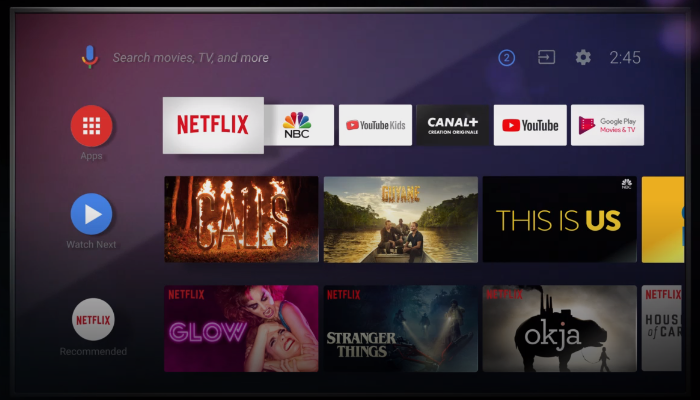 Just like Netflix's TV application, if the user pauses one of the programs, it will start playing a preview. Recommending popular and relevant content and apps may be useful for most people, but some people may not be too excited to see the huge advertisements at the top of the home screen.
Another update of Android TV is to adjust the subscription process to make it easier to subscribe to paid subscriptions. Under normal circumstances, users need to pick up their mobile phones to complete the payment, or laboriously use the TV remote control to fill in their own identity certificates, and this newly added feature allows users to authorize payment and link Google account on Android TV to automatically set up a subscription with a few mouse clicks.
Normally, Android TV won't have too many updates, why not this time? According to rumors, Google may be preparing for its next streaming media device. Earlier, the media had exposed news about a device code-named "Sabrina". It is said that this device runs Android TV and also includes a remote control with Google Assistant function. Of course, only time will give us the answer...
Last edited by a moderator: