Forky, in Disney and Pixar's "Toy Story 4," is a craft project created from trash, has important questions about how the world works, such as: What is love? What is time? And of course, the deepest question of all, What is cheese? He explores all of these questions and more in a collection of 10 shorts.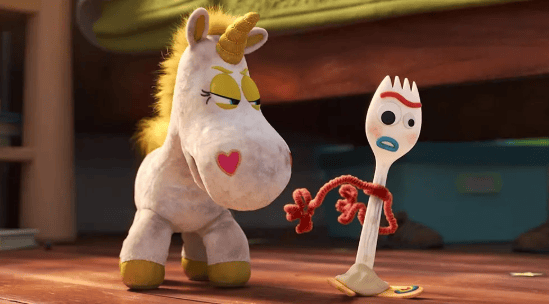 ​
Children'sscience animation. —— Fork asked a question:
1. What is money? (Piggy bank ham)​
2. What is a friend? (Poor Cup)​
3. What is art? (Mr. Thong)​
4. What is time? (Actually, instead of letting the old clock explain, consult Hubaolong)​
5. What is love? (The relationship between this group of toys and chairs is so chaotic, haha) 6. What is a computer?​
7. What is a leader? (Dolly)​
8. What is a pet? (Police Rib Itching) ...​
9 ... What is cheese? (Small cream) ...​
10. What is reading? (Pod of Beans, and Mr. Chuanzi's cameo)​
​
​
Above all, this is a fantastic show, short but sweet. My Grandchildren just love it, every time they come here for a visit, it's the first thing they do...turn on the TV and watch Forky. Then for days repeat his hilarious words...this week it's 'That's how the cookie crumbles'...thanks for making this, and making my Grandchildren so happy for it.