According to the latest news from foreign media, Apple is about to launch an interesting new product, and it may become an optional accessory for the new Apple TV in 2020, helping to increase the user base of Apple Arcade.
The revelation mentioned that the new Apple game controller will be "more advanced than the Atmark controller" and stated that its release time will be next year. This means that the rumored 2020 Apple TV equipped with A12X Bionic will most likely not include this game controller as part of its accessory bundle.
It is not surprising that new game controllers are charged with Lightning cables, because Apple is not ready to give up its proprietary ports. Although we prefer to hear that Apple game controllers will be charged via a USB-C cable.
Smart phones compatible with Qi wireless charging pads need a glass back panel to start the wireless sensing process. Does this mean that Apple game controllers will also use a glass back panel? This may happen, but it may make the product very intolerant. What Apple can do is to imitate the AirPods Pro charging case and design it as plastic.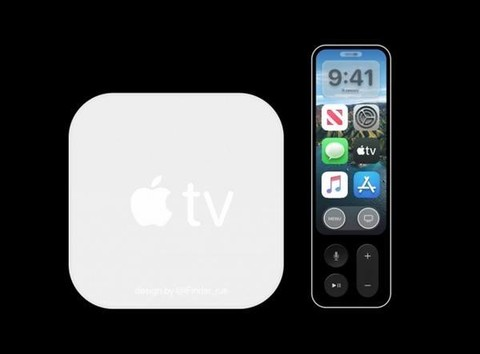 It is reported that the launch of the new Apple TV will be held in September, which is also the month when Apple is expected to release the latest iPhone 12 series. In addition to the upgrade of A12X Bionic, it will obviously run faster than the previous generation due to a better heat dissipation scheme.
According to previous news, Apple TV 6 will have 64GB and 128GB configurations. The newly developed game controller may encourage people to try the latest and future Apple Arcade games. We believe that A12X Bionic will also have enough computing power to handle more visually demanding games.
It seems that Apple will not provide different colors of Apple TV appearance, although there are rumors of a new cooling solution, the volume of the device is not expected to increase. It is worth mentioning that the news also shows that the price of the new Apple TV 4K may still start at US$149