In the WWDC on June 22, 2020, Apple informed the release of iOS 14 and tvOS 14 update. Since the Apple TV operating system was renamed to
tvOS
by Apple, it has not seen Apple's software attributes specifically for this hardware platform tailored for the tvOS operating system. With the advent of tvOS 14, all this has to change. Today, let's take a look at the public beta of tvOS 14 released on WWDC 2020: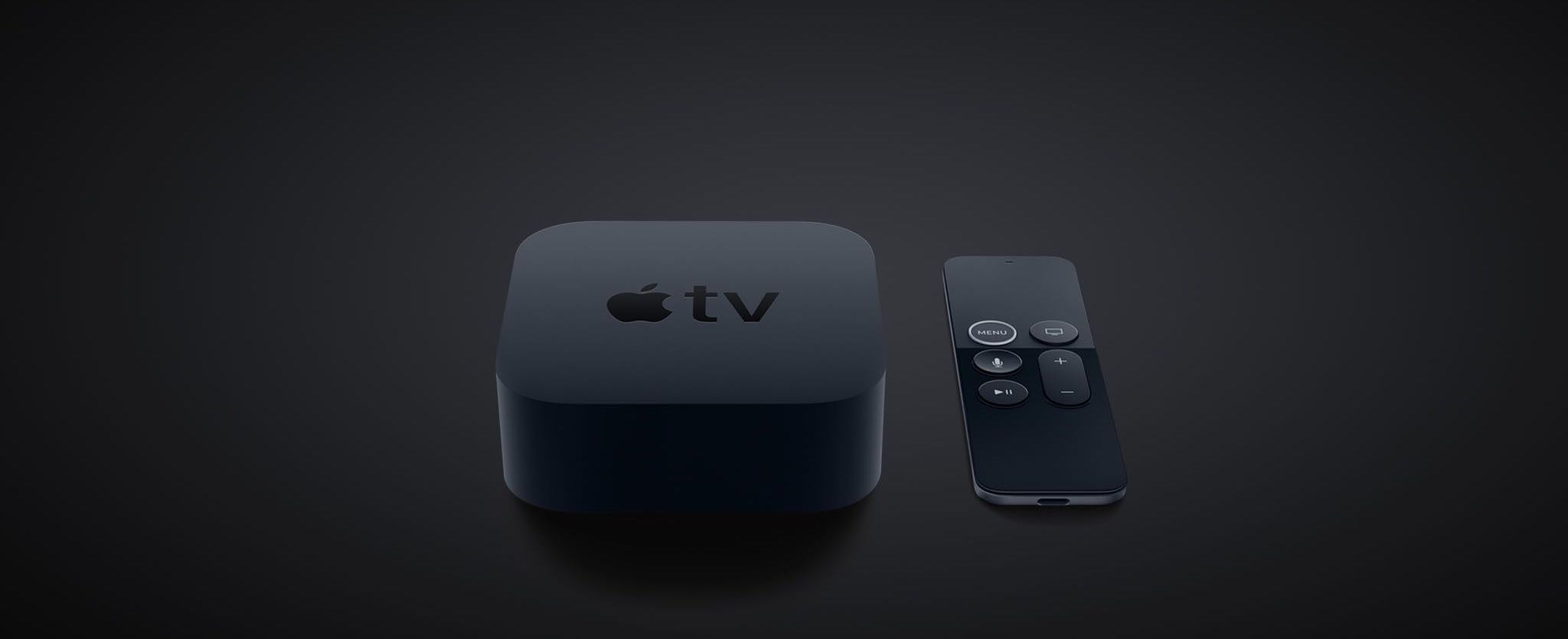 Apple TV tvOS 14 main features:
1. Picture in Picture
Using apple TV as a companion in a home entertainment center, you can finally open a small window in the upper left corner to watch a football match while your girlfriend brushes the Netflix series.
2. Two airpods connected at the same time
users can connect two AirPods to the same Apple TV 4K, and the two pairs of headphones can respectively send out the audio tracks of their respective videos, truly achieving a TV, a sofa, and two independent souls.
3. AirPlay 4k
After the upgrade of tvOS 14, users will be able to cast 4k video content shot on the mobile phone to the big screen of your home through AirPlay. 4K video content is played on a large 65-inch screen. After all, the effect is not comparable to 1080P.
4. YouTube 4K
Finally, on this 4K-enabled box launched in 2017, users can watch 4K resolution video content.
5. Gaming support
Starting with tvOS 13, users can connect their game console's gamepad to AppleTV to play games, and support two major game console's gamepads-Xbox and PS4.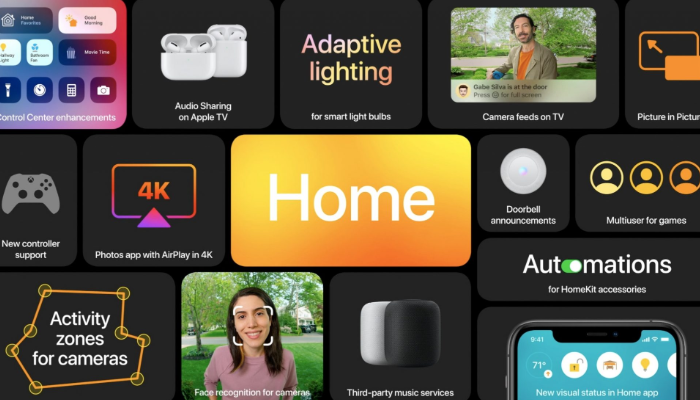 Apple TV tvOS 14 system requirements
Check out the Apple TV device compatibility list in order to verify if your Apple TV set-top box model meets the tvOS 14 system requirements:
How to identify Apple TV device model?
1)
Open the
Settings
app.
2)
Select
General
.
3)
Click
About
to get the Apple TV model number.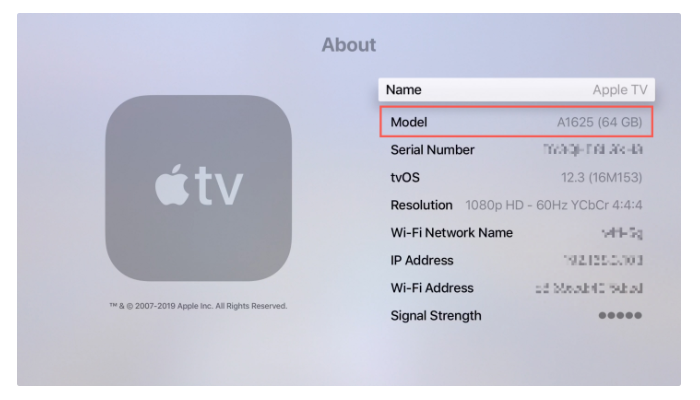 Identify your Apple TV model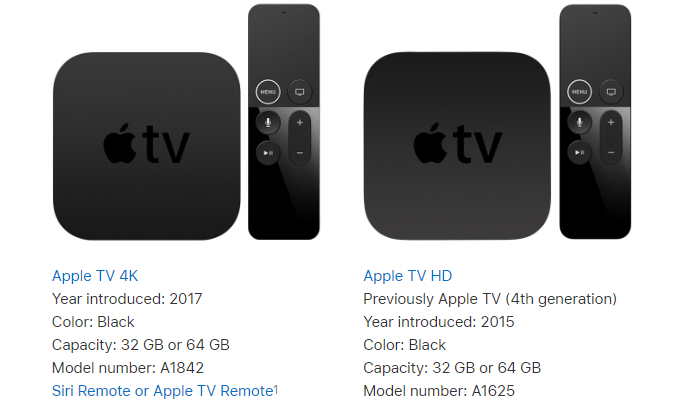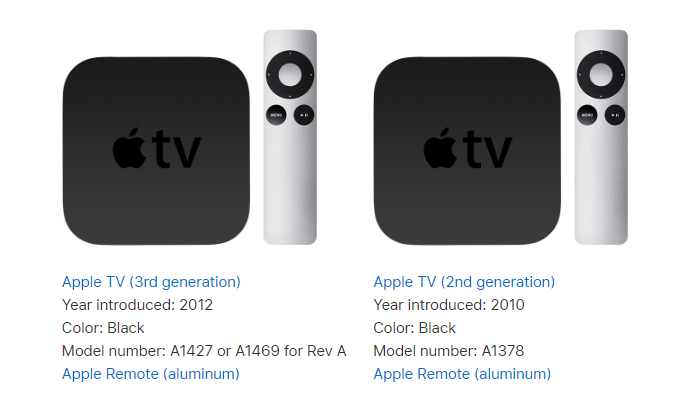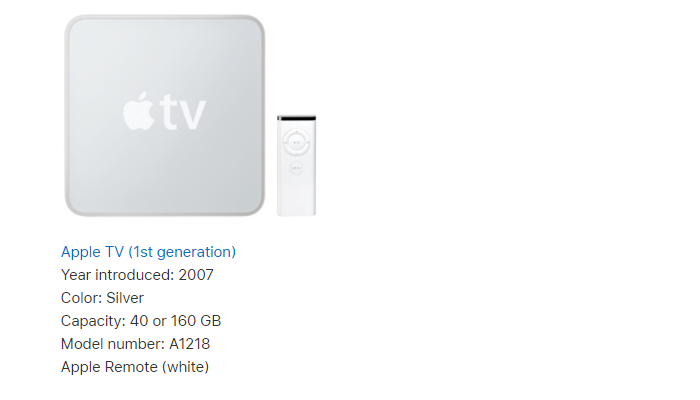 Check the Apple TV unit
The Apple TV 1st Generation is probably the easiest one to recognize because the unit is silver and the Apple Remote is white.
The Apple TV 2nd and 3rd Generations are both black with aluminum Apple Remotes.
The Apple TV HD and Apple TV 4K are both black with black Apple TV or Siri remotes.
You can also easily tell the difference between Apple TV 1st Generation, Apple TV HD (formerly Apple TV 4th Generation), and Apple TV 4K by their ports. Unfortunately, the 2nd and 3rd Generation ports look identical.
If you believe you have a 2nd or 3rd Generation Apple TV by looking at the parts and ports, turn it upside down and you'll see the model number in small print. Then just check the
Apple support site
to see which generation it is.