The greatest box office phenomenon that barely made a dent in pop culture is coming back, and it's trying to get you hyped for a return to Pandora. The lush alien planet of
James Cameron
's
Avatar
was admittedly one of the biggest appeals of the sci-fi film, so the director is wisely putting the spotlight on the beautiful world in four new pieces of
Avatar 2
concept art. So let's hitch a ride back to Pandora…in a Mercedes-Benz?
"Avatar 2" will be released in North America on December 17, 2021.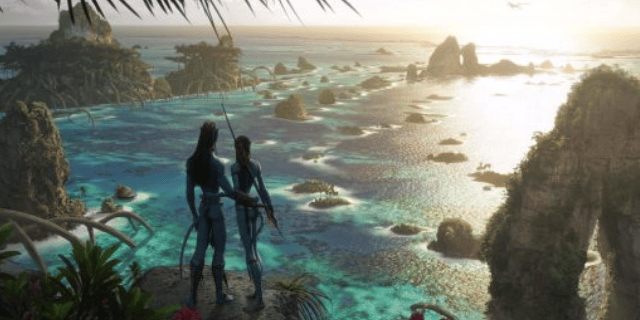 Cameron debuted four new
Avatar 2
concept art images at the 2020 CES, the annual tech show held at Las Vegas. Cameron gave a sneak peek at his longtime-coming sequel to 2009's
Avatar
, which broke box office records to become the then-highest grossing film in the world. The immersive 3D technology and rich lavish world can be credited for
Avatar
's success, and the new concept art expands that world even further, taking audiences to "new parts of the world."
The concept art was debuted during Daimler's keynote Monday night, where the automaker also presented its own tie-in to
Avatar
: a sleek Mercedes-Benz whose design was inspired by the upcoming films. The futuristic-looking car is being billed as "a completely new interaction between human, machine and nature," whatever that means.
Last edited: