BenQ recently introduced
entry-level BlueCore WUXGA and 1080p 4000/5000 lumen laser projectors
:
LU710, LU930, LH710 and LH930.
All models use laser light source, and use bright certified BlueCore IP5X certified, dust proof, no filter laser engine,
its rated operation time is 20,000 hours.
In addition, the DLP chip is designed to be hermetically sealed and can
withstand more than 100,000 hours of heat without degradation.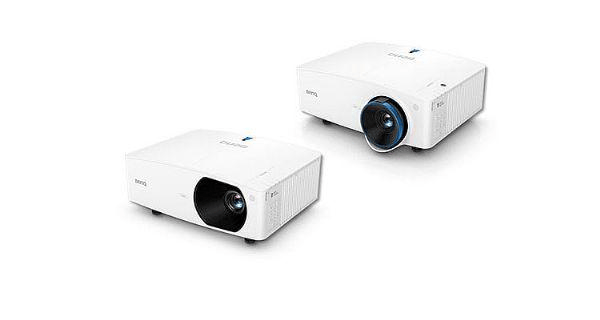 LU710 (WUXGA) and LH710 (1080p) are both 4000 ANSI lumens, while LU930 (WUXGA) and LH930 (1080p) are 5000 ANSI lumens. These models use BenQ's new LumiExpert technology to automatically detect ambient light in the room and adjust the brightness of the projector.
The system, which is compatible with BenQ's InstaShow wireless presentation system,
allows up to 32 participants
to demonstrate from any device, including a Google Chromebook and Apple devices, to the BlueCore laser projector in the room via a transmitter. InstaShow supports the 128-bit advanced encryption standard (AES) and the WPA2 authentication protocol.