The BenQ X3000i projector is a product that won the 2021 Japan G-Mark Design Award and is loved by many consumers. How's the BenQ X3000i projector review? Is it worth buying? This article will analyze how the BenQ X3000i projector is in terms of parameter configuration and see what features this projector has.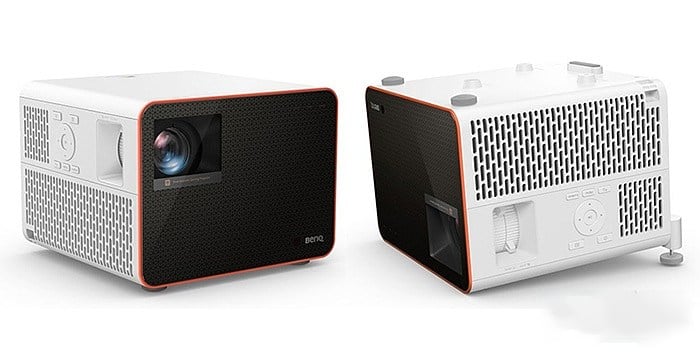 The BenQ X3000i projector supports the HDR10 format to enhance brightness and color accuracy for compatible Blu-ray discs and players. Its 3,000-lumen light output makes it bright enough in well-lit gaming and home theater rooms, and support for a dynamic contrast ratio of 500,000:1 helps bring out details in dark scenes.
The BenQ X3000i projector has three dedicated game modes: RPG, FPS and SPG modes. It can customize and optimize the projector's settings based on the type of game you're playing. Low input lag is as low as 4ms in 1080p at 240Hz, which brings players a more perfect gaming experience.
In addition to this, the BenQ X3000i projector comes with an Android wireless adapter with Android 9.0 operating system, Bluetooth 4.2 and Wi-Fi 5 connectivity, and a built-in Chromecast for streaming from mobile devices. This projector can create images from 60 to 200 inches from a distance of 59.84 to 261.42 inches for a superb gaming experience.

The BenQ X3000i projector supports horizontal and vertical keystone adjustment, which helps eliminate the "keystone" effect that occurs when the projector is off-center from a wall or screen. And, it also has a 1.3x zoom to adjust the image size to compensate for the longest throw distance.
In general, BenQ X3000i projector is smart and intelligent. If you are pursuing good picture quality projector, BenQ X3000i is a good chioce.