If you are allowed to know the result of doing one thing in advance, will it affect your choice? "
Rick and Morty" season 4
episode 1 gives us the answer. In order to die next to Jessica when he was old, Morty did not hesitate to make all the choices that could achieve this goal. He chose not to resurrect Rick, chose to kill and set fire, do nothing, and turn himself into a weird alien creature. He even completely followed the instructions of the death crystal every step of the way and every word he said. He would rather do this than talk to Jessica or swim, just because he wouldn't die by her. The ending is most ironic. Why not talk and swim with Jessica, but still die by her side? Because Jessica was not his wife, just caring for her death.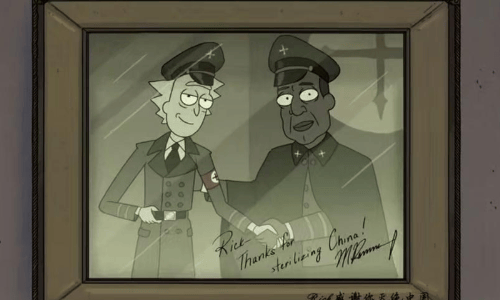 ​
The film conveys a very simple truth with the most exaggerated and absurd story: Boldly do what you want without having to care too much about the result. The key is to enjoy the process. The reason is simple, but few people can really do it. If there were really death crystals in this world, we might not be more rational than Morty.
No matter how high the IQ is, Rick can define the feelings of others, but he still cannot completely suppress the hormones secreted by his glands. This kind of person is proud of his IQ. When an uncontrollable thing such as emotion affects him, he will try to analyze the essence that stimulates him to produce this feeling, degrading emotion from the monotony of its starting point, trying to use reason to depress, but he will eventually wubba lubba dub dub.