Best Android TV Boxes
Best Android TV Box Overall: Skystream Three
Best TV Streaming Box: Pendoo T95 Android 10.0 TV Box
Best Android TV Box for Kodi: NVIDIA Shield TV
Best Smart TV Box: NVIDIA Shield Android TV 4K
Best Internet TV Box: Fire TV Stick 4K with Alexa Built In
Skystream is back again with the SkyStream Three and this time they've doubled down on their success.
In all seriousness though, Skystream took what made the Skystream Two a killer Android TV box and doubled it.
The processor has been upgraded to the Amlogic S905x2 octa-core CPU – double the cores from the One. The regular version has 2 gigs of ram and 16 gigs of storage, if you opt for the "plus" version you can upgrade to 4 gigs of ram. System memory hasn't quite been doubled, but it has definitely been given a big boost. There's now 3 GB of memory, up from 2 GB. And now DDR4 memory, which has the edge in performance over the older DDR3 in most TV boxes.
There's also a slick new custom interface which is more modern than the brightly colored interface from their older boxes. You'll still find most of the large icons where you'd expect them to be, but they don't jump out at you as much as they used to.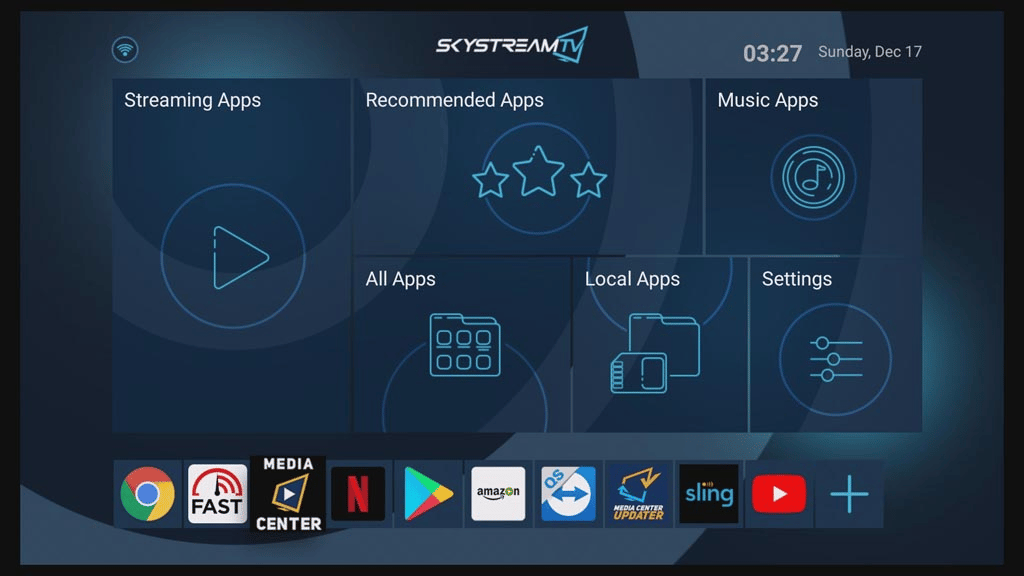 ​
What really gets me excited is the extra features that they've crammed into the Skystream Three.
They've integrated Google Voice Search into the media center so you can search for whatever you want to watch instead of typing it out on the on-screen keyboard. With Google Assistant, "OK Google" is always available to answer questions.
Also new on the Skystream Three is
Widevine certification
. It's one of the main requirements for getting Netflix, YouTube, Amazon and Hulu in HD quality.
What to love:
Looking at the specs, there's a lot to love. More memory. More CPU power. More storage. Pair that with the famous Skystream support network, and we've got a great TV box.
What's missing:
Still missing USB 3.0 which will really hurt transfer speeds from external hard drives. There's also an increase in price to go along with the increases in memory, storage and CPU.
CHECKLIST:
5.1 Audio Passthrough
H.265 Hardware Decoding
Android 7.1 Nougat
Dynamic Refresh Rate Switching
OTA Firmware Updates
HDMI 2.0
Dual-Band Wi-Fi and\or Gigabit Ethernet
The latest version of Kodi
Last edited: