Why Smart Home Cinema Projector today?

With the growth of smart homes, especially the development of Smart TV giving birth to a new concept of home entertainment, the home projectors generate accordingly. Not like the traditional projectors for information projection only, the home projector works as a home-cinema and demands more for premium image quality, intelligent, and convenience content access and share.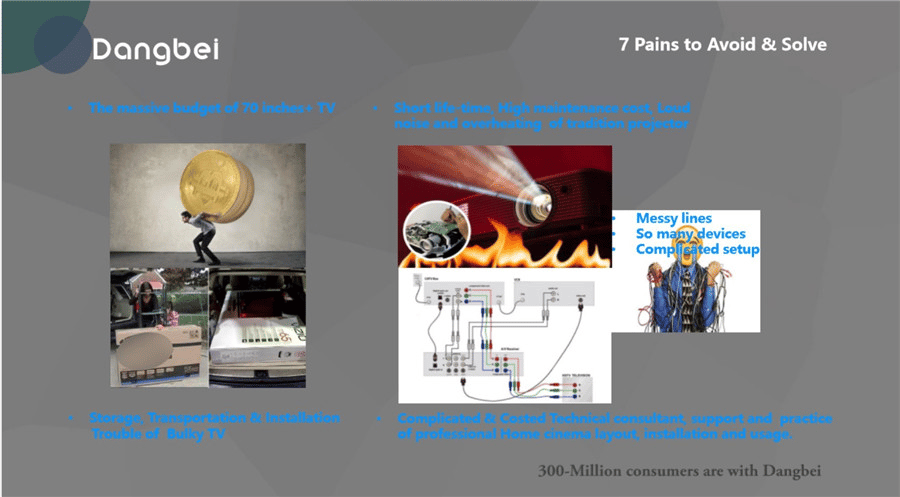 At the same time, the development of smart TV gradually encountered a bottleneck of large-panel supply. The most prominent cost/benefit ratio smart TV focus on 55-70 inches, and the average family can not afford for that above 80 inches. Besides, largescale TV storage space, transportation, and complicated installation are also much inconvenience to distributors and users.
When DLP technology, AI, and more professional brands are involved in the innovation in this field, leading to large-scale production chains, the development, production, and application of home projector turn to be more amazing and affordable. More consumers can say goodbye to their budget problems, the annoying problems of storage, transportation, and installation of a big buddy, but share more joys with the family with a more accessible, authentic, flexible, and unique experience and 5 advantages.
· Improved Cost / Benefit Ratio
· DIY Screen Size
· Eye Comfort
· Compact Size
· Portability
2. Why choose Dangbei?
Dangbei as a company deeply involved in the smart large-screen industry for over 6years, with active integration and accumulation of large-screen content resources, advanced system and application development experts, and professional experience of serving 300 million users. Always strive for perfect performance finally decides to launch its hardware product, the Dangbei smart home projector F1.
3. Hardware: The foundation of pioneer

3.1 appearance: Classic, Concise, and Unique
The Dangbei Smart projector F1 adopts a classic design with a patent. The case is in the material of ABS, and with decoration in linen fabric, well balance the feeling of home and tech. Looks clean and suitable for home decoration aesthetic.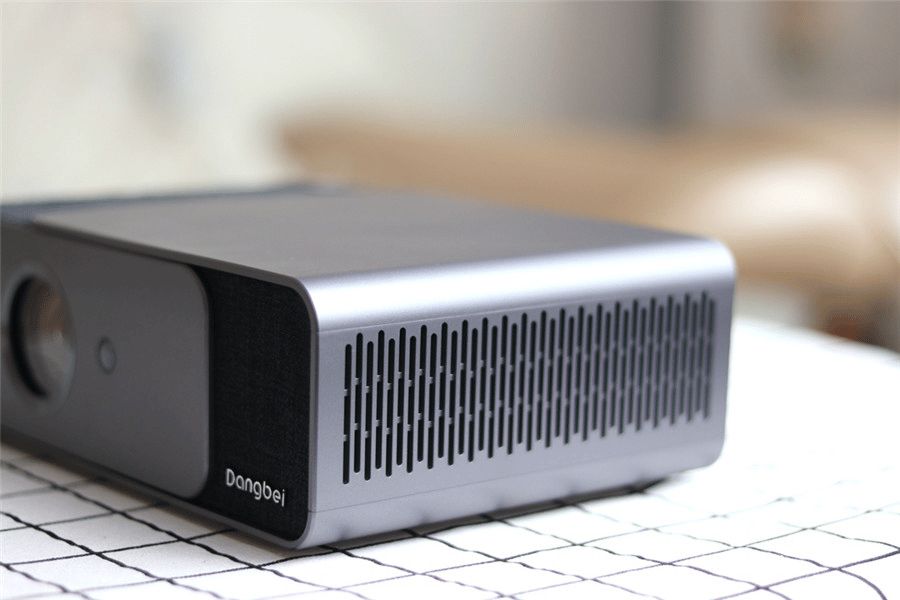 With a dimension of 25.5×18.3×8.4cm,its flat and compact body requires a high demand for the layout of the components insides. The sufficient holes on both sides to ensure adequate ventilation, four pure copper heat pipes of φ6mm with finned heat sink radiators to provide the real-time heat dissipation effect for a longer duration.
There are a large, recessed Lens and a small camera for autofocus in the front of the device. The Lens adopts 11 sets of imported Schott Glass Lenses. The protective Lens can prevent scratches and reduce brightness loss below 2%. The Dangbei Home cinema projector F1 carries a 0.47"DMD display chip and adopts RGB plus top pump B Osram light source with a brightness of 1400 ANSI Lumens, which improved by 20% higher than similar products. The lifetime of the light source is over 30000 hours with a projection ratio of 1.2:1, and you can easy to get a projection from 80 to 120inch.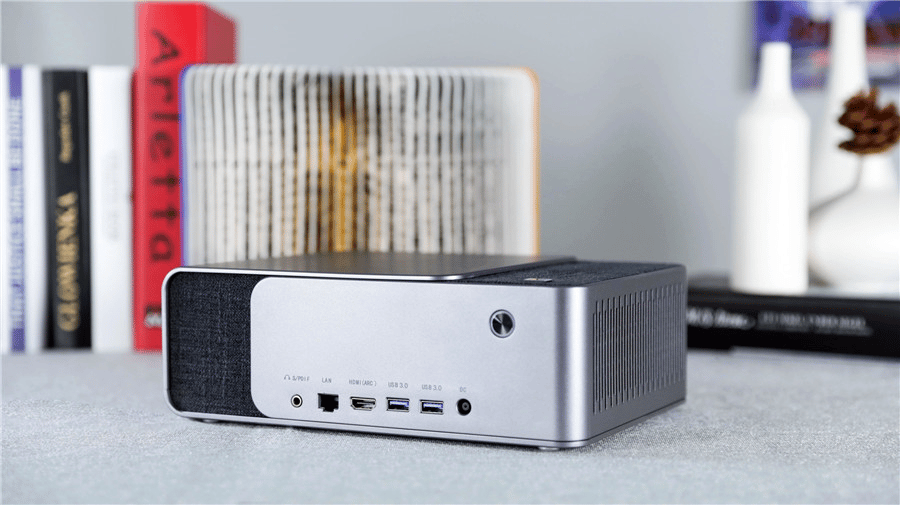 All the interface is in the back of the device. The round power switch on the top, and below following from left to right are the earphone port S / PDIF, Lan port, HDMI 2.0(ARC), dual USB3.0, and power supply port. It provides a sufficient connection to your external content with fast speed.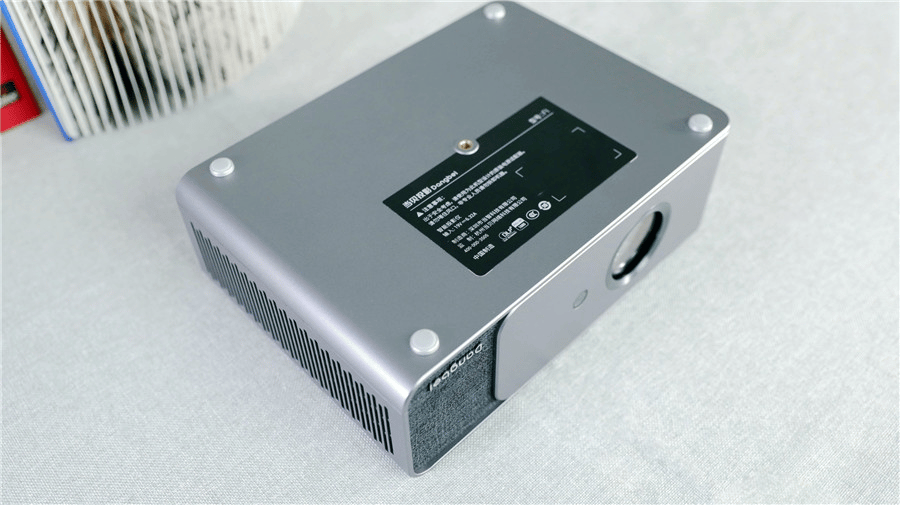 There are four non-slip footpads at the corners and a threaded hole in the middle for the mount bracket.
3.2 Flagship configuration
To offer a more user-friendly and fantastic experience, Dangbei innovates a flagship configuration based on their expertise over 100 hardware platforms and with 300 million users, which helps a better understanding of the market needs and habits.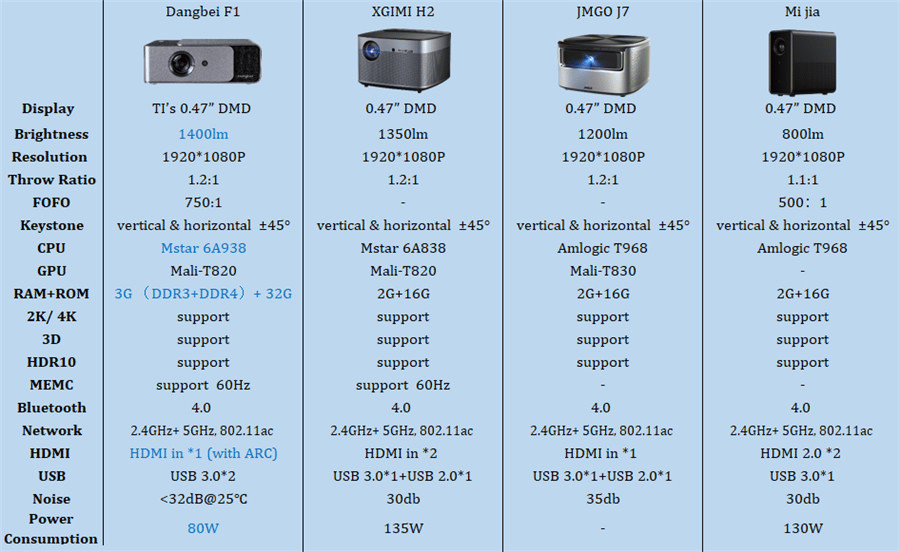 The data below reflects the apparent advantage of the Dangbei smart home projector F1.
4. Vibrant & Emotionally powerful Cinema Reproduction
Let us see how it looks when playing a 4K online movie. The cinema-feeling with a large screen, clarity image, vibrant color with good contrast, and brightness is easy to get at home now.
Even in the day-time, it is refreshing to enjoy your time.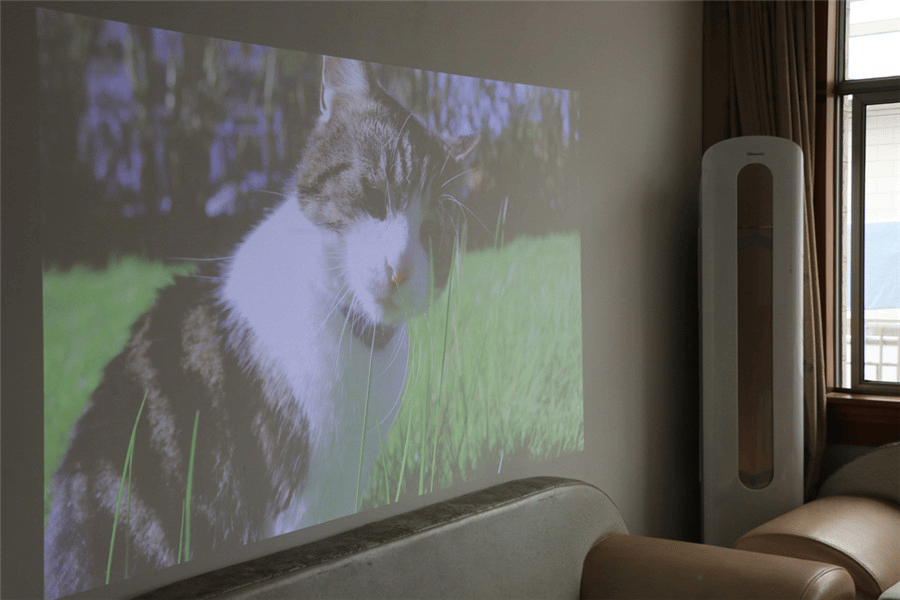 5. System

5.1 Dangbei OS and UI
Besides the hardware configuration, the system is increasingly critical in a smart home device. The Chinese version offers sufficient, and various categories of content and global version offers more choice to select their favorite movies, games from the google play store or other third-party stores.
Chinese Version UI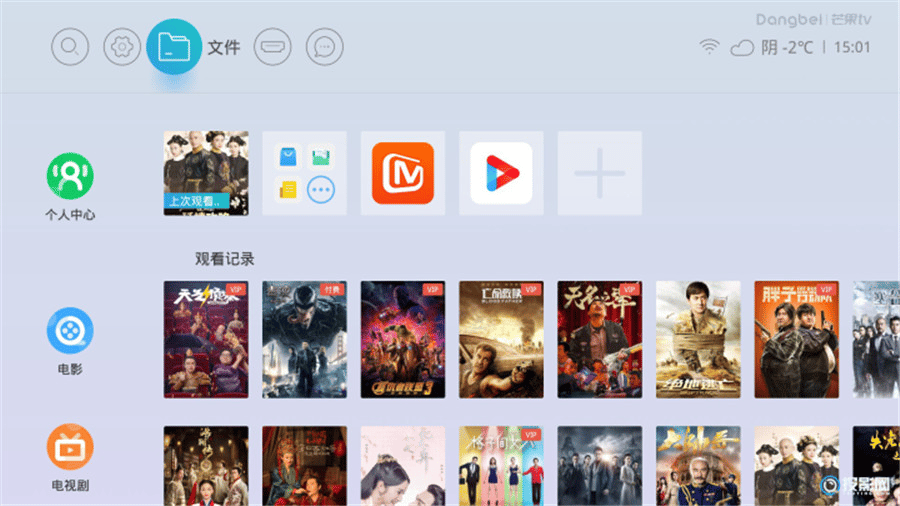 Global version UI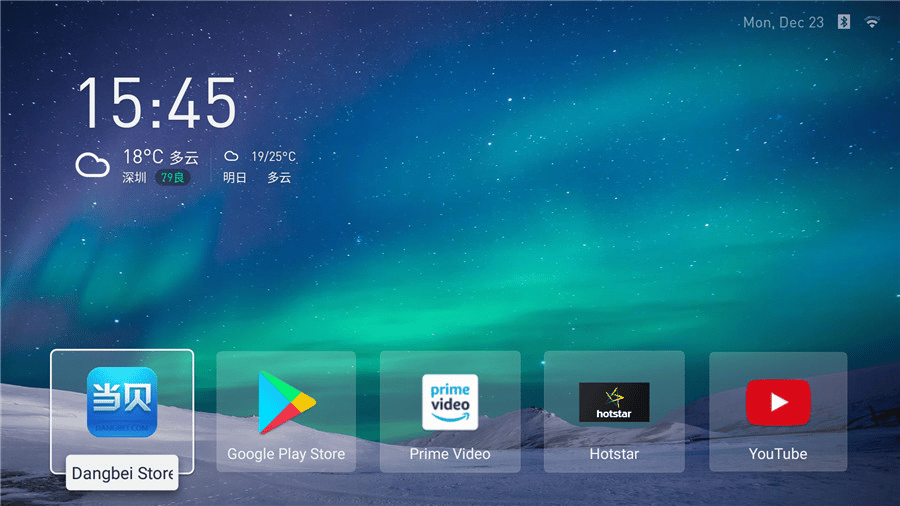 5.2 Interactive operation of remote control
The remote control offers a shortcut menu to run autofocus, task or I/O switching, setting, and more operations. Long press the home key can also achieve task management as a smartphone. Users can quick clean or efficient switch among multi-task and multi-signal sources, very convenient.
The Dangbei Smart Home Cinema Projector F 1 also supports voice control as AI is an increasing demand in the smart home. Use the voice button on the remote control to say what you need to do, such as "Play Youtube," it turns on voice search to start the task.
6. Smart Control
As people are using smartphones every day, the Dangbei Smart home cinema projector F1 allows you to operate smoothly on your mobile phone. You can also search the remote control by smartphone when you can't find it.
Summary
The Dangbei Smart home projector F1 performs well in terms of image, interaction, and content, with its advantage of improved brightness and advanced system. The design is perfect for the home, placing on a coffee table and looking fresh. It is the first choice for families who have space limitations or move a lot but still seek for better home entertainment life. It's rich content and flexible way to access more choices can match home entertainment of most families.
Last edited: