What's the best material to use for projector screen? There are tons of projector screen materials in the market for different screen projection effects. What material is best for projector screen? Let's learn about the materials and working principles of all kinds of projector screens.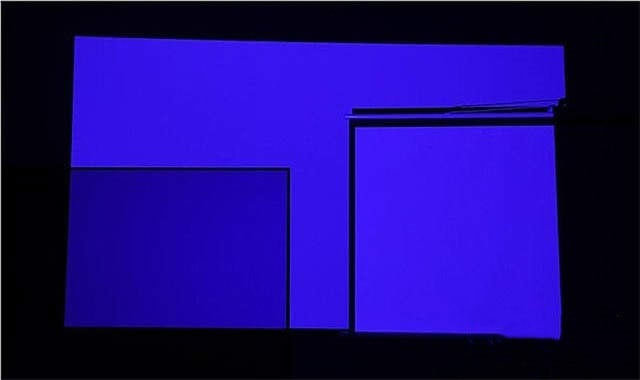 White Plastic Projector Screen
White plastic projector screen always adopts dual-layer PVC and woven fabric as its material, which offers similar projection effect as the white wall - diffuse reflection with softer light.
Pros: White plastic projector screen provides wide viewing angles and easy installation. Also foldable for portable use and sold at relatively low price.
Cons: It delivers low transmission gain and resistance to light. And its surface is not flat and would easily be wrinkled, which will making the pictures distorted.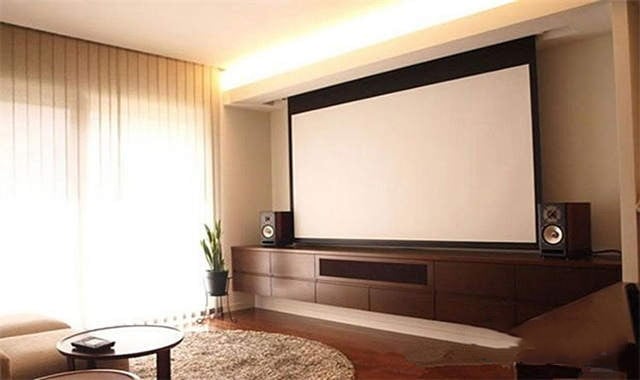 Glass Beaded Projector Screen
Based on the white plastic projector screen, glass beaded screen is also coated with anti-glaze glass beads to improve the transmission gain.
Pros: The transmission gain is about 2.5, so the contrast is upgraded significantly.
Cons: It features narrow-angle display and the beads will get faded which lowers the transmission gain as time goes by. Hard to care for and could not be washed.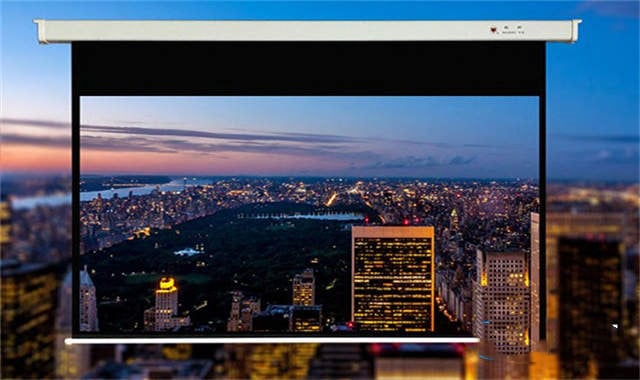 Metal Projector Screen
The metal projector screen features add-on metallic particles for reflection on the screen, which greatly improves the projector screen gain.
Pros: With higher transmission gain up to 3.0, the metal projector screen is widely applied to movie theaters and cinemas.
Cons: It brings narrow viewing angle so that you should watch movies at the most comfortable location. It's difficult to care for the metallic particles on the surface, which would be easily oxidative.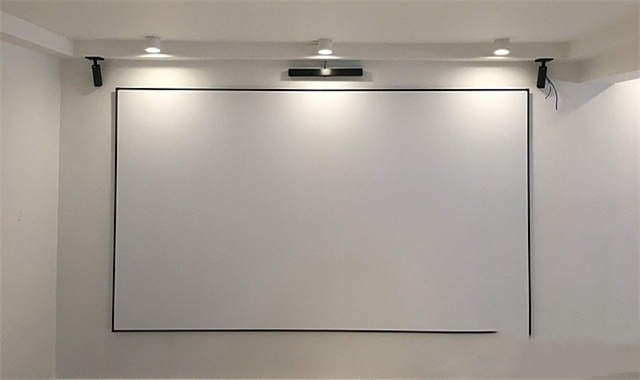 Black Grid Projector Screen
Black grid projector usually adopts PVC as the material and the surface is in the zigzag shape with black top and white bottom. The black part is used for absorbing the ambient light from the top of the screen while the white one is ideal for reflecting the light from the laser TV at the bottom of the screen.
Pros: The viewing angle is up to 160 degrees, enabling the users to watch movies at different angles.
Cons: Its transmission gain is lower than the one from optics projector screen, so it delivers worse pictures and is easily scratched, which cannot be restored. You'd better use it with curtains closed because of the weak light resistance on the left and right sides.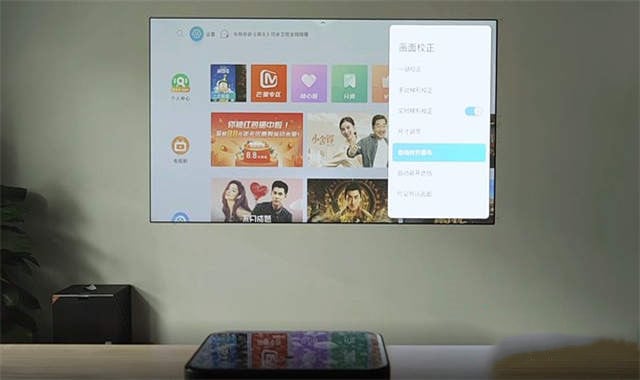 Fresnel Optics Projector Screen
Fresnel optics projector screen is composed of multi-layer composite PET, and is divided into two types - hard and soft projector screen. The hard one is more frequently used and uses aluminum honeycomb board as the support to guarantee the flatness of projected pictures. In addition, the Fresnel optics projector screen displays the texture of LCD TV during the projection. Although its transmission gain is lower than the one of metal or glass bead screen, it performs much better than the white plastic projector screens.
Pros: Its overall resistance to light is pretty strong with long service life, and is washable and easy to care for. The surface is tough enough and not easily damaged.
Cons: Delivering narrow viewing angle, the Fresnel Optics projector screen offers relatively worse visual effects from sides. It has some transmission gain but lower brightness.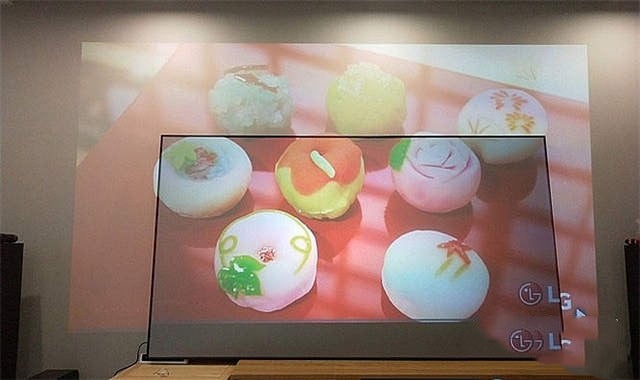 To Sum Up:
The projector screens made of different materials have their own disadvantages and advantages, among which the white plastic projector screen is much more cost-effective, foldable for easy carrying with ordinary transmission gain and easily wrinkled; glass-beaded projector screen delivers higher transmission gain but smaller viewing angle, hard to be washed with shorter service life; metal projector screen has higher transmission gain than other screens, but comes with smaller viewing angles and easily oxidized surface; the advantages of black grid screens are wide viewing angles and great resistance to light, its transmission gain is at average level and the surface is easily damaged and delivers weak resistance to light from sides; and the last one, Fresnel optics projector screen provides strong resistance to light, long service life and easy care. Also, its surface is not easily damaged while the viewing angle is narrow with only 1.6 transmission gain.
Based on comprehensive analysis among those projector screens, we've found that the white plastic screen will be your second-to-none choice when your have small budget; when you are gonna set up your own home theater, you're highly recommended to buy metal or glass bead projector screens; if you prefer to use it in the daytime and the projector you used is high brightness projector as Dangbei X3, you can choose black grid pr Fresnel optics projector screens. The latter is the top 1 option with guaranteed brightness and contrast.