BenQ HT3550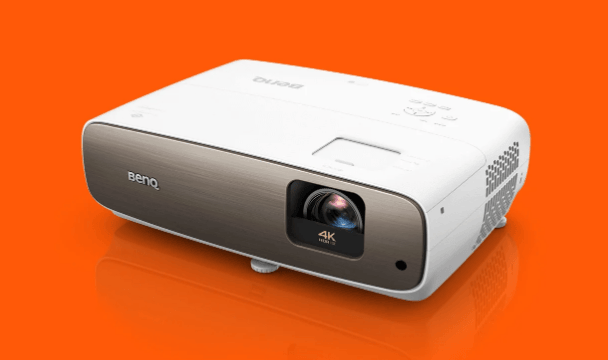 Factory calibrated color, true 4K resolution, and the ability to optimize light output for better-than-usual contrast make the BenQ HT3550 my favorite projector right now. It's lightweight and super easy to set up, thanks to a short "throw"—the required distance between your screen and the projector—and built-in optical zoom, which gives you a good amount of room to find the perfect spot to set it up. Movies look bold and cinematic, but you'll still probably want to watch the HT3550 in a dark room.
Epson 5050UB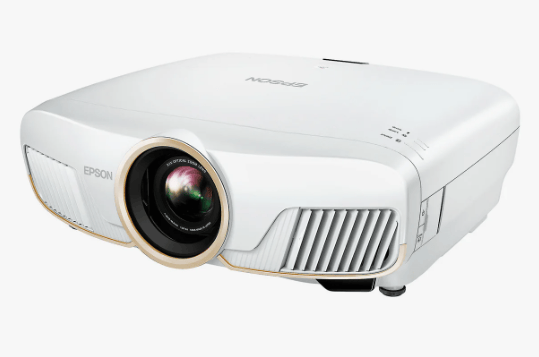 If you're designing a dedicated home theater with stadium seating, you'll want a larger projector like the Epson 5050UB. It offers a cinema-quality lens, sharp colors, and astonishing black levels. The added clarity you'll get on larger screens makes this a great choice for bigger rooms, and there's even an option to get one with a wireless HDMI transmitter, so you can get up to 4K/30 frames-per-second content to the projector without running a super-long HDMI cable.
Vava 4K Laser Projector With Built-In Soundbar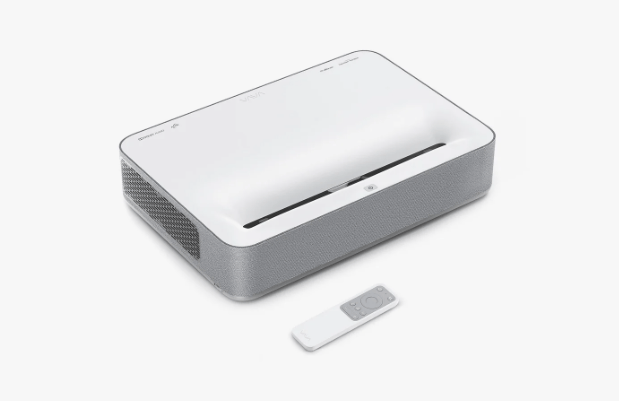 I spent about a month with the Vava 4K laser projector since first laying eyes on it at CES 2020, and I liked the darn thing more with every passing day. It has an ultrashort throw, which means it can project a 100-inch image while just 7.2 inches away from the screen. Coupled with the fact that it has a built-in Harman Kardon soundbar, it's easily the fastest projector I've ever set up from box to Netflix. It also looks fantastic, though not quite as sharp as our top pick.
Optoma GT1080HDR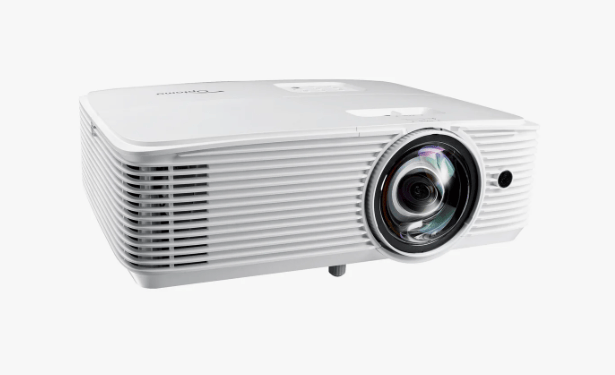 The Optoma GT1080HDR is a great way to play your favorite console games on a big screen, thanks to 3,800 lumens (a lot!) of brightness, and a 120 Hz refresh rate for less lag than most projector models. I'd still recommend a TV (or PC gaming monitor) if you're super lag-conscious, but the GT1080HDR will be more than acceptable for all but the most competitive gamers. The brightness level and short throw—just 3.5 feet from the screen gives you a 100-inch picture—also makes this one of the best models for outdoor movie nights, where setting up a projector in the back of the crowd can be a pain.
Kodak Luma 150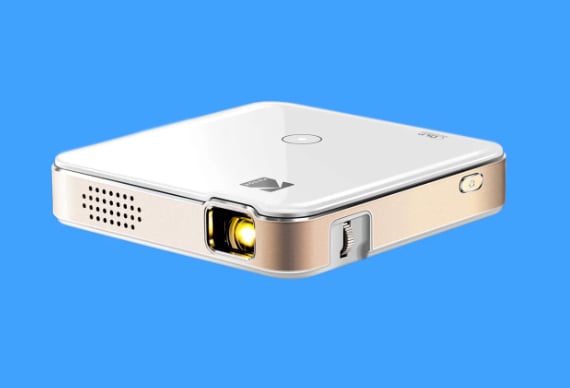 The Kodak Luma 150 is a portable theater that very nearly fits in your pocket. It's not the highest-quality projector in this list, but it weighs less than half a pound, manages the equivalent of an 80-inch screen at 12 feet, and at $200 you'll still have some money left for that Netflix subscription. You can stream files via Airplay or Miracast, or plug in a MicroSD card, USB cable, or HDMI cable. The HDMI port means you can hook it up to your Amazon Fire Stick, Chromecast, or a Roku device.


source: The Best Projectors (and 2 Screens) You Can Buy
Last edited: