People who have played the TV box must be familiar with Dangbei Market, just a few months ago, Dangbei had launched a super TV BOX. Due to my TV Box is quite old and often stuck,so I did detailed research on this super OTT box. Dangbei super TV box B1 is equipped with a powerful s912 processor and 3GB /32GB of large memory.Such a high-end configuration at a reasonable price is amazing, so I had bought one. Its small and exquisite appearance makes me beautiful disassemble and analyze it. Let's check it out in details in below: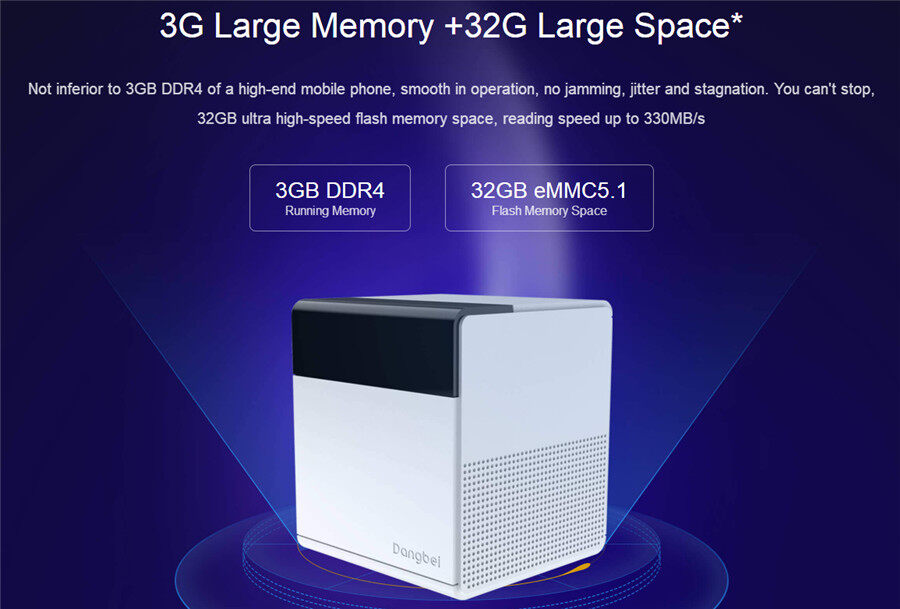 Appearance: Simple and delicate as an artwork
Before unbox, let's take a look at the design of the Dangbei gift-box. It uses a beautiful design rigid shoulder box, the blue sealed neck in the middle adds artistic beauty to the simple packaging.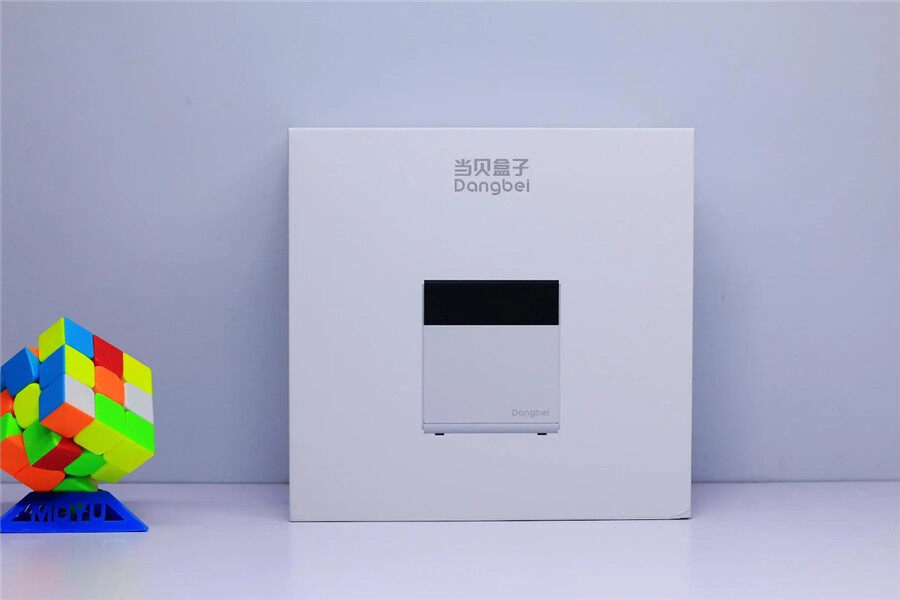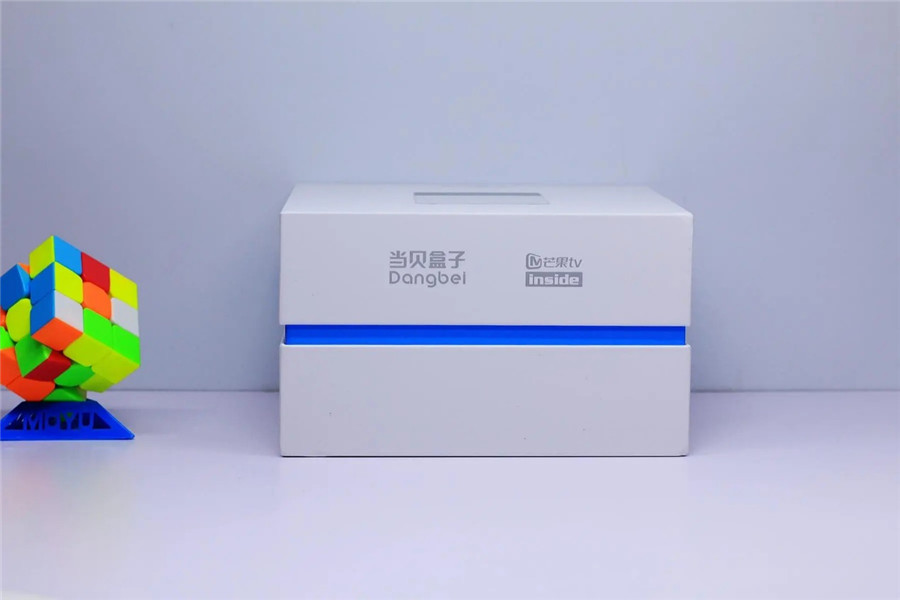 After opening the box, you can see that the Dangbei Super OTT box is so cute and exquisite; that is a quite pleasant surprise. It designs in a cube shape with a size of 70mm × 70mm × 80mm, and its net weight is 350g. Just like a Rubik's Cube, such a novel design makes it different and unique from the other boxes on the market, more fashionable and artistic.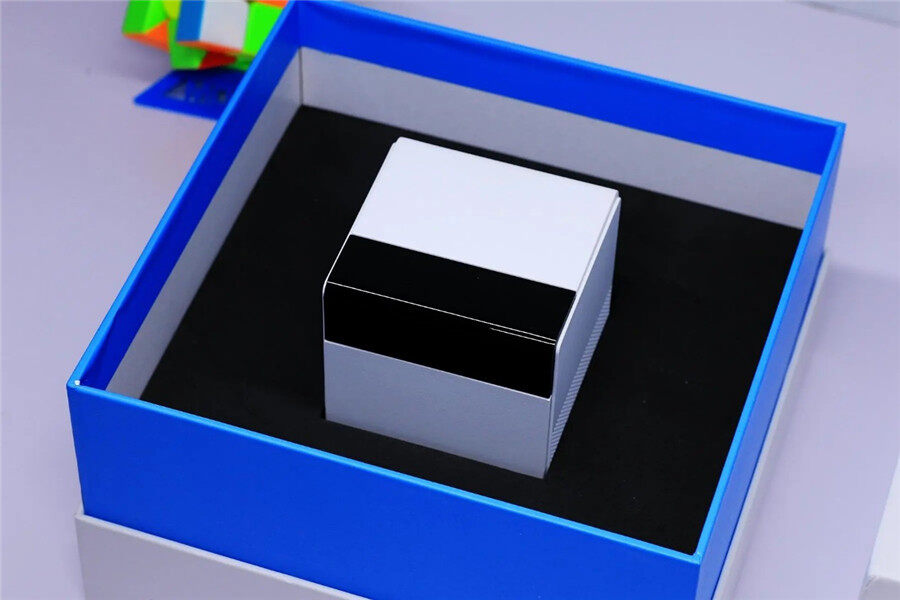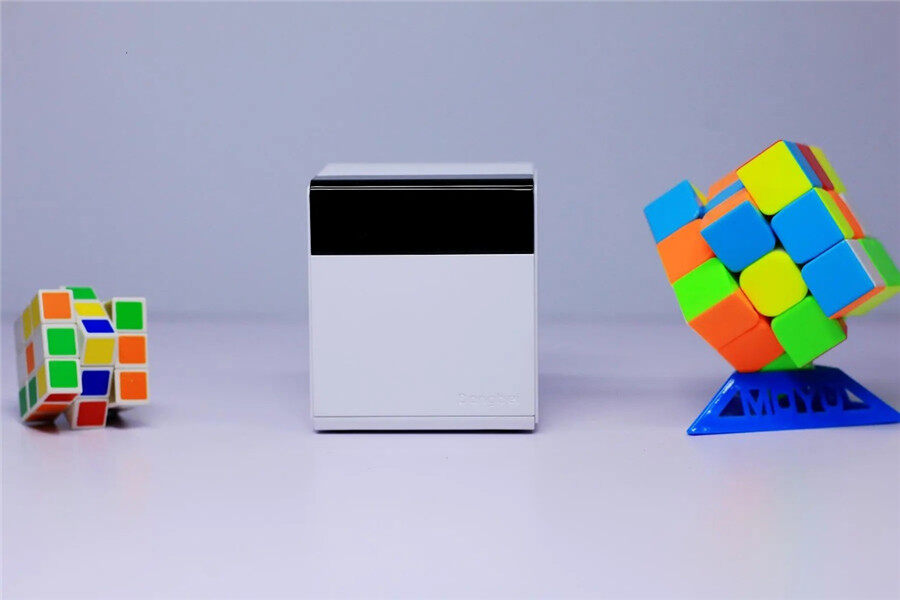 Here comes the external interface at the backside of the box, besides the regular USB, LAN, and HDMI, it has AV port which supports using on the old TV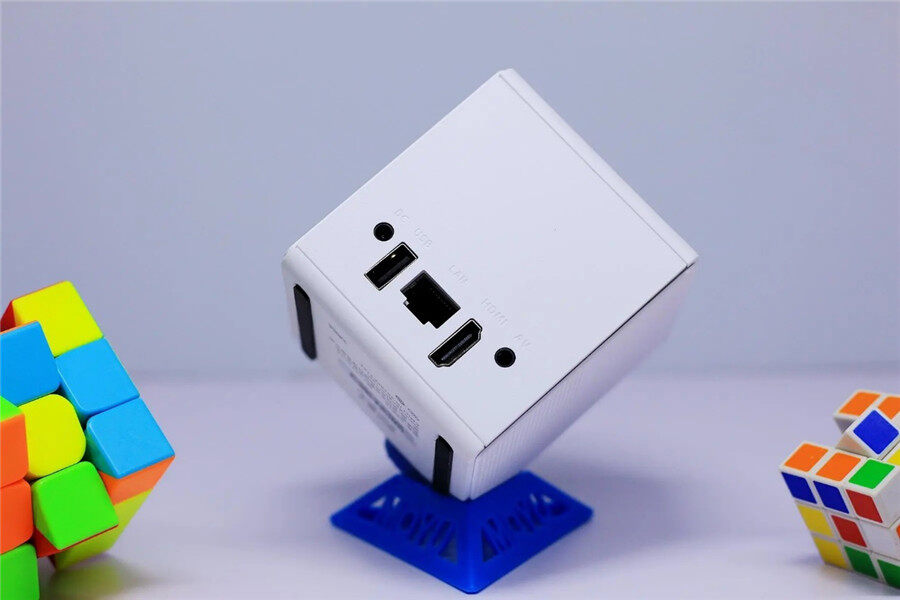 For the remote control, Dangbei super Box uses an intelligent AI voice remote control, which makes the operation more simple and convenient. Besides, there is a unique magic side key, just one press to open the setting menu.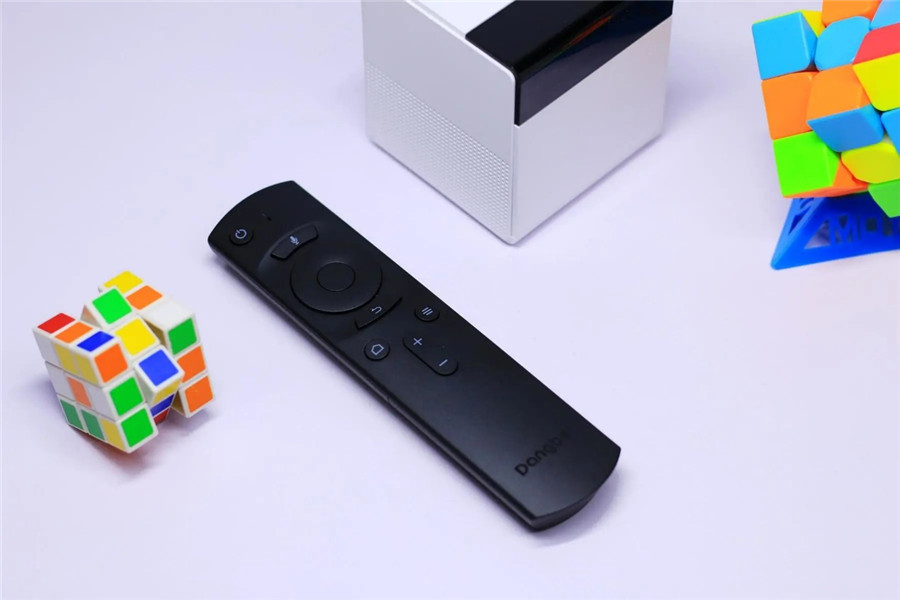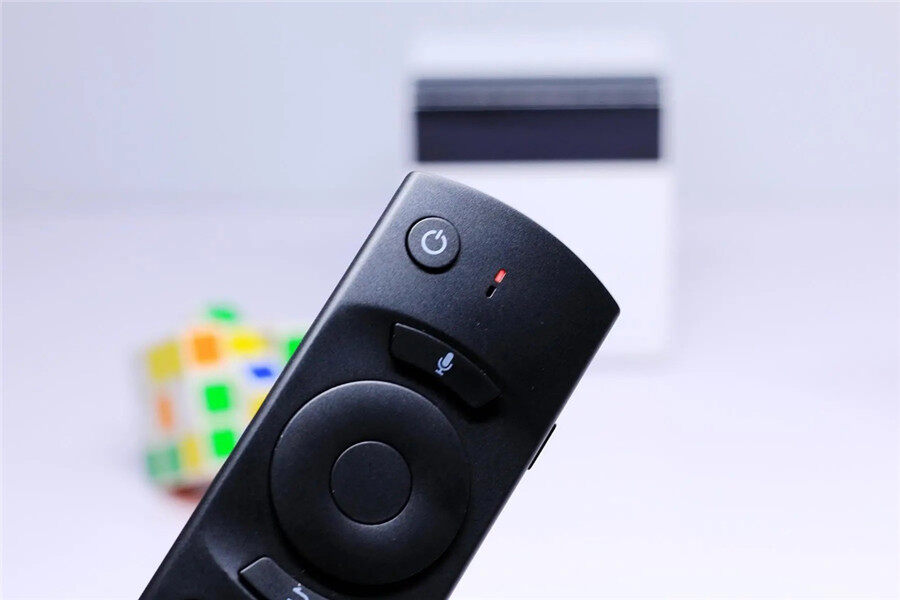 In the last part, let's check out its power adapter. Probably many people have the experience that the adjacent sockets cannot be used due to the adaptor is too big. Its power adapter uses the tapered trapezoid structure which won't over occupy the space and it can avoid such a problem.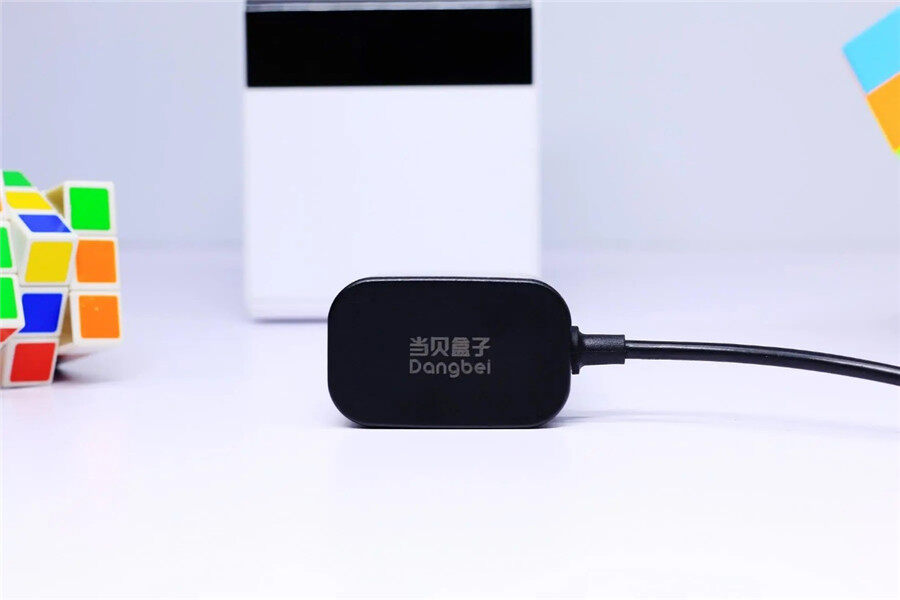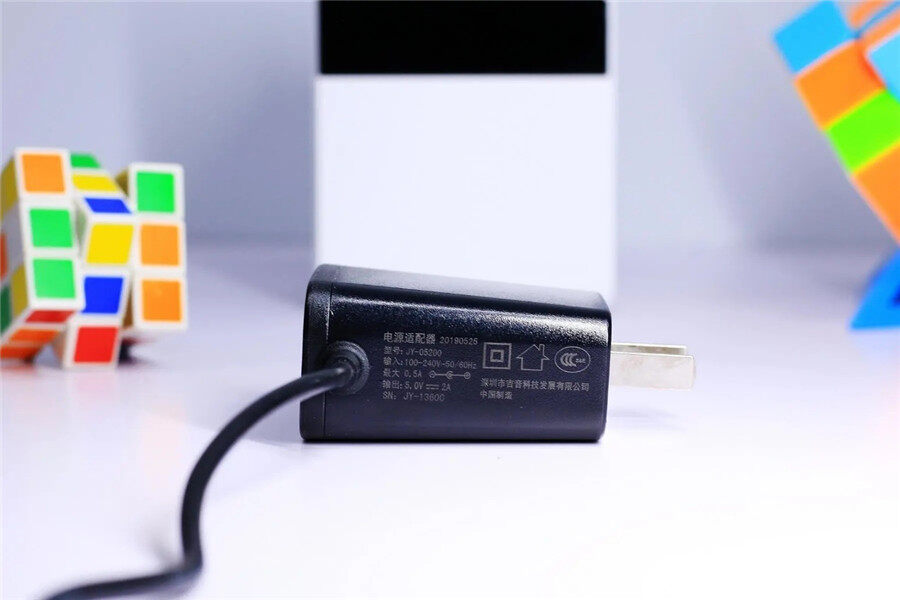 User experience: user-friendly OS, simple operation
For the system part, Dangbei Super Box is with Dangbei OS, which is customized based on Android 7.1. User-friendly UI with no startup ads. In the first running, there is a Wizard guide for remote control pairing, network connection, and other operations. After completing the setting, you can enter the system UI.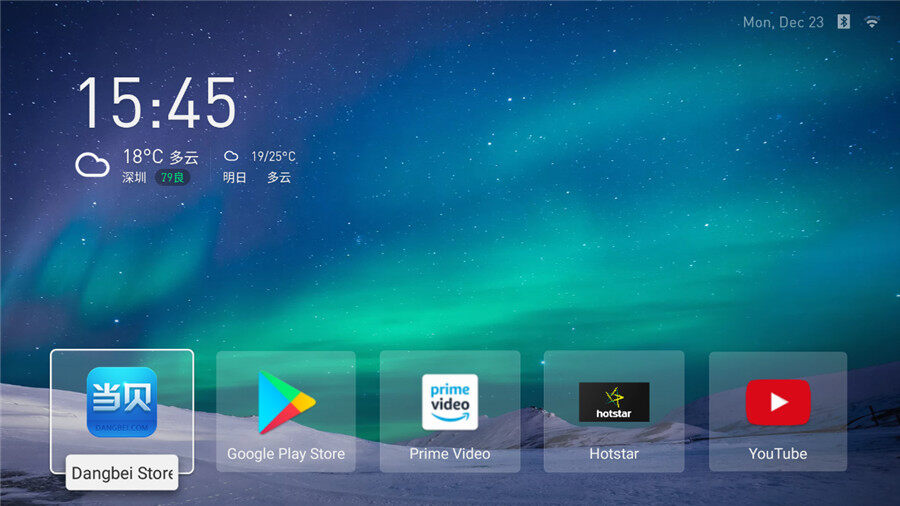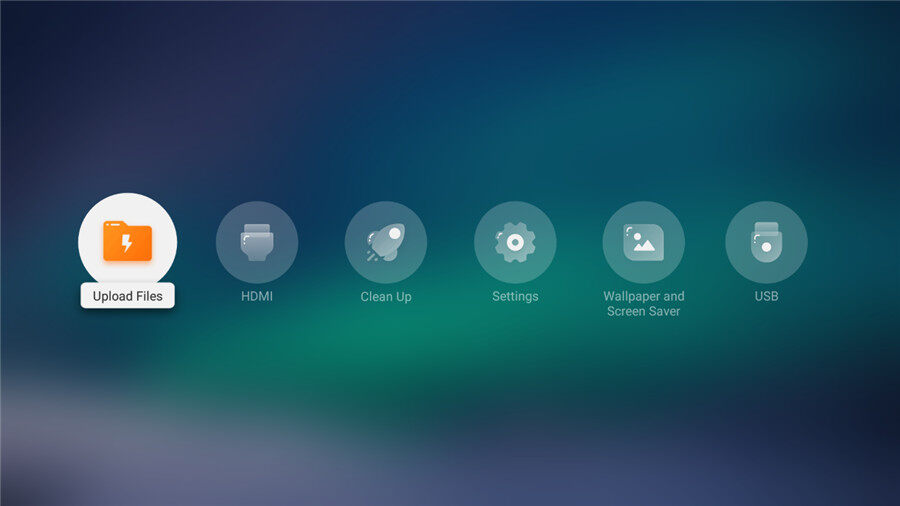 Hardware disassemble details: real and worthy, brilliant technology and quality
Here comes the most exciting part, it's not easy to disassemble this Dangbei super box, and I made a great effort to find out the disassembling entrance.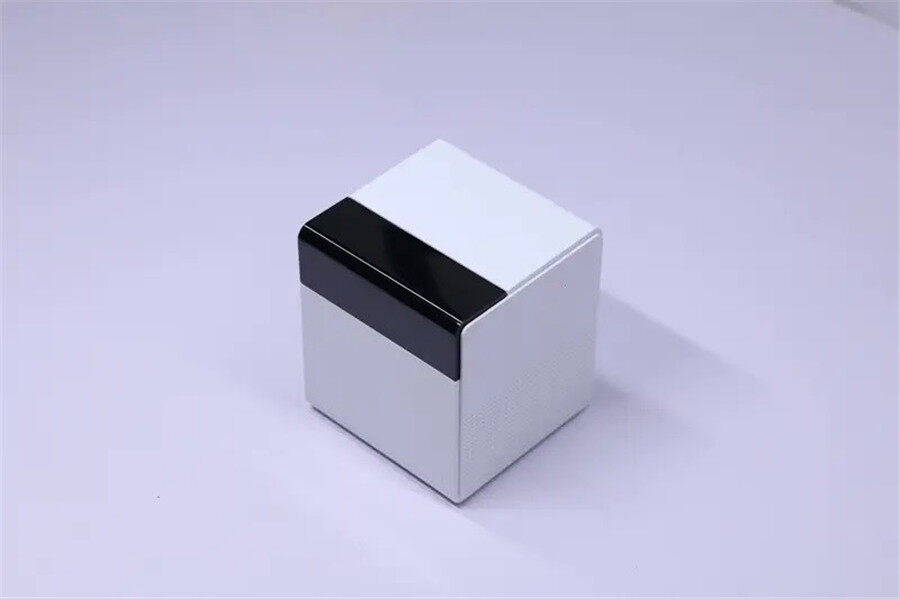 Here is the photo of the whole interior hardware parts of the Dangbei Super Box. Its internal circuit board is composed of the mainboard, external interface, and remote control receiver board. And for the casing, it uses buckle structure in several places and 19 fixing screws.