The 2020 new TV drama

Brave New World

has released its official trailor. The TV series is an adaptation of American classic dystopian novel.

Brave New World

is set in 2540 CE, which the novel identifies as the year AF 632. AF stands for "after Ford," as Henry Ford's assembly line is revered as god-like; this era began when Ford introduced his Model T. The novel examines a futuristic society, called the World State, that revolves around science and efficiency.

Brave New World



Director

: Irving Harris

Screenplay

: David Werner / Grant Morrison / Brian Taylor / Aldos Huxley

Starring

: Jessica Brown Findley / Harry Lloyd / Arden Ellen Ridge / Demi Moore / Joseph Morgan / More ...

Genre

: Science Fiction

Country / Region

: US

Language

: English

Episodes

: 8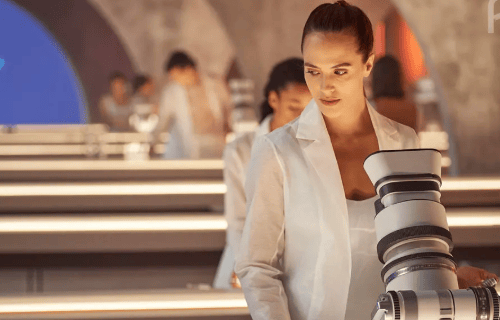 The new series
Brave New World
starring"
Downtown Abbey-
Jessica Brown Findlay, "
Game of Thrones
" Harry Lloyd,"
Solo: A Star Wars Story"-
Alden Ehrenreich, Demi Moore, and the series is directed by
Irving Harris, who has made the famous "Black Mirror"
, adapted from the novel of the same name by
Aldos Huxley
, which with George Orwell's "
"1984"
and Zamiajing's
"We"
are also called "
Dystopia
". In the "
Brave New World
", people are controlled from birth to death, losing their personal emotions and love. The most terrible thing is that people have lost the right to think and lost their creativity. There are a total of 8 episodes in this play, and Peacock will be launched in 2020!