1. Logitech Harmony 650/665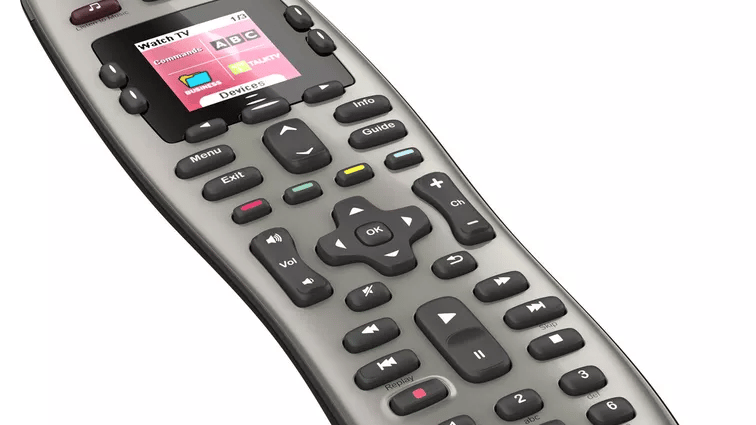 Logitech Harmony wrote the book on the universal remote control devices, and these are its most basic clickers I can recommend. The main appeal over a cheaper, non-Harmony-based smart remote controller, or the device that comes with your set-top boxes, is the activity-based control. Press the "Watch TV" or "Listen to Music" buttons and the remote controller turns on all the relevant devices (such as your smart TV, blu-ray player, and AV receiver), switches to the right inputs and maps the keys to that activity (Volume to the receiver and Channel up/down to the box, for example).
Unlike more-expensive Harmonys (below), which use a Harmony universal remote control app on your smartphone for setup and control, you'll have to use Harmony's Mac- or PC-based software to program the remote (needless to say, a remote app is more convenient). The 650 and 665 also rely on IR (infrared) codes emitted from the front of the device -- if you want point-anywhere convenience, you'll have to spend up for a system with a hub.
2. Caavo Control Center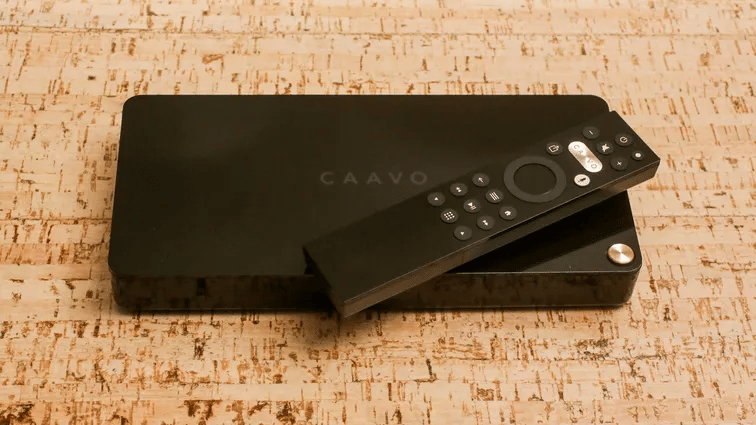 Caavo's Control Center is one of two non-Harmony smart remotes on this list and is also the second-cheapest device at $59, but there's a catch. To get Caavo's advanced features, you'll need to shell out bank for the service fee. It costs $4 per month, $40 per year or $130 for the lifetime of the remote.
Unlike Harmony, Caavo Control Center includes an HDMI switch in addition to the smart remote. You plug your stuff into the switch and it handles the rest, including automatically recognizing your gear during setup. Caavo has its own smart voice control system and onscreen display to help you find stuff to watch on your streaming devices, the device itself is simple and elegant and the remote finder is gold. Like the hub-based Harmonys below, Caavo doesn't require line of sight (the switch acts as the hub) and will also work with voice commands from Alexa and Google Home speakers in homes with multiple devices.
3. Logitech Harmony Companion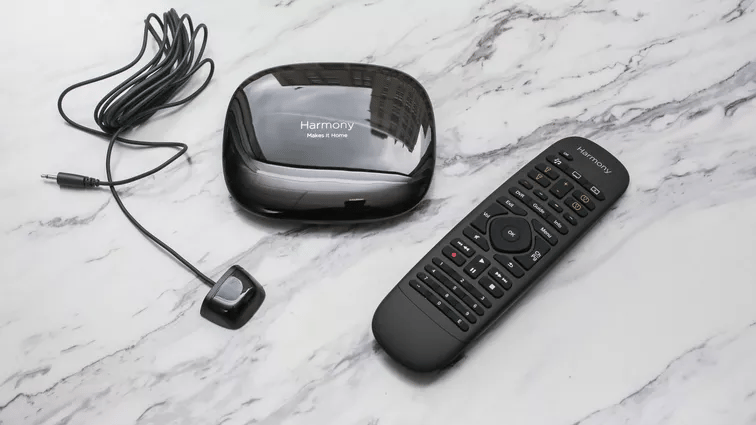 My pick for the best universal remote for the money is the Harmony Companion, a real remote tied to a Harmony Hub. Since the Harmony Hub handles the actual command sending you don't have to aim the smart device and risk one of your devices missing a command -- which leads to confusion and delay. The Harmony Companion doesn't just handle your entertainment devices, it can also communicate with some home automation devices such as Philips Hue lights. The smart device is slick and easy to hold, and the battery lasts for months. In my years of using the Harmony Companion at home, the main things I missed are backlighting behind the buttons and a remote finder.