Your router is the unsung hero holding your smart home together. From mesh to gaming to Wi-Fi 6, here are the best we've tested, for every budget.
Thanks to the arrival of Wi-Fi 6 and its promise of more efficient, fast Wi-Fi performance, 2019 was a particularly interesting year for Wi-Fi technology and wireless networking. Now, in 2020, the advent of new, second-gen mesh network options is worth paying attention to, as well -- particularly since so many of them are significantly less expensive than the systems that came before them.

All of that has given us a long list of new Wi-Fi router models to test out. We're still dutifully working through them, but we've already found plenty of great picks that are easy to recommend. Whether you're interested in mesh systems, gaming routers, Wi-Fi 6 routers -- or if you just want something decent that won't break the bank -- we're here to point you in the right direction.

Expect regular updates to this post as we continue our tests on multiple devices. When we find a Wi-Fi router that merits strong consideration, we'll add it to this list with links back to our most recent test data.
Best Wi-Fi 6 router
TP-Link Archer AX6000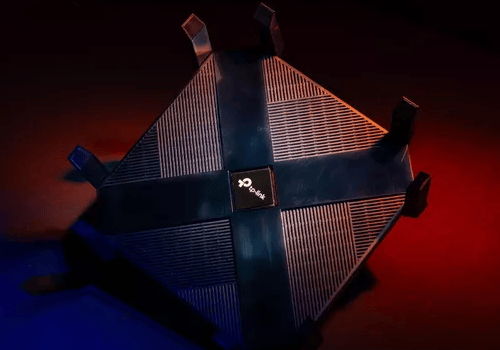 Wi-Fi 6 is the latest, fastest version of Wi-Fi, and we're expecting to see lots of new models that support it in 2020. And, if you want, you can upgrade to a Wi-Fi 6 router right now to get faster, more efficient Wi-Fi performance from connected devices that support the new standard, like the iPhone 11 or the Samsung Galaxy S10. Wi-Fi 6 is backward compatible, so your older devices will still be able to connect, too -- but your new wireless router won't do anything to speed them up.

All of which is to say that it's probably still too early for most of us to get a new Wi-Fi 6 router (and don't forget that you'll need a really, really fast internet connection in order to notice the difference in the first place).

That said, if you're looking to make the upgrade now, or if you need a new wireless router and you want something future-proofed for the next generation of devices, then go for the TP-Link Archer AX6000. It basically aced our performance tests, delivering the fastest top transfer speeds we've ever recorded, plus excellent range and low latency.

The AX6000 debuted at a price of $350, but we've seen it marked down as low as $270. It definitely isn't cheap even at that price, but if you can catch it on sale, it's a worthy way to upgrade to a robust Wi-Fi 6 network. And if you can, consider waiting a few months, because TP-Link has two new AX6600 routers coming later this year: the $300 AX90 in April and the gaming-centric GX90, which will cost $330 this summer. If nothing else, that'll probably mean a price cut for the 2019 model.
Best router on a budget
D-Link DIR-867




If you need a new wireless router that feels like an upgrade -- but you don't want to spend hundreds on it -- then make sure the D-Link DIR-867 is on your list. It impressed us with steady Wi-Fi speeds.

In fact, of all the routers we tested, the DIR-867 clocked the fastest average download speeds on the 2.4GHz frequency band in both our top-speed tests and our real-world speed tests. This Wi-Fi router also held its own on the 5GHz band, beating out several routers that cost significantly more. It wasn't the best performer at range, so it's probably best suited for small homes, but you're still getting strong performance for the price at $115 or less.

That said, keep in mind that D-Link announced its new lineup of routers for 2020 at CES. They include Wi-Fi 6 models starting at $120 which should start to arrive in stores in the coming months -- we'll keep an eye out for those as they arrive and let you know if they're worth the extra cash over the DIR-867.
Best mesh router
Nest Wifi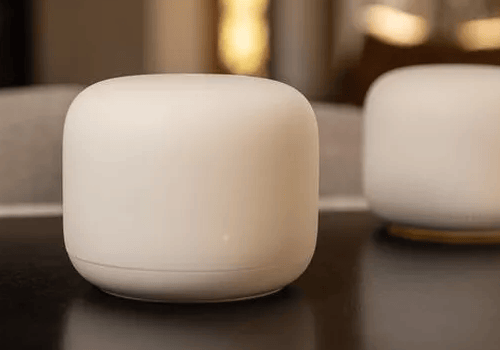 With fast wireless speeds, simple setup and helpful, easy-to-use app controls, Google Wifi was our top mesh router pick for the past three years. Its second-gen follow-up, Nest Wifi, is faster, more affordable and just as easy to set up and use. Plus, the range-extending Points double as Google Assistant smart speakers now. That, coupled with a new design that comes in multiple colors, is aimed at getting you to keep these things out in the open, where they'll perform better.

It doesn't support Wi-Fi 6 (and a Wi-Fi extender to boost the range of your Wi-Fi signal won't have Ethernet ports, which means you can't wire it back to the Wi-Fi router), but Nest Wifi does add in a couple of nice, current-gen upgrades, including support for new WPA3 security standards and also 4X4 MU-MIMO connections, which means that it can provide faster top speeds to devices that use multiple Wi-Fi antennas. At $269 for a two-device setup capable of Wi-Fi coverage up to 3,800 square feet, the dual band Nest Wifi is the most well-rounded mesh router on the market right now, and the first one I'd recommend.

That said, with lots of new mesh systems just announced at CES 2020 -- including a few that support Wi-Fi 6 for less than Nest Wifi costs -- it's shaping up to be a very interesting (and busy) year for the mesh beat. If any of those new systems manage to dethrone Nest in our eyes, we'll be sure to update this space.