Bose released the Bose Home Speaker 500 smart Speaker in late August 2018, with amazon's Alexa voice assistant built in and bluetooth music streaming for iOS and Android smartphones. The Bose Home Speaker 500 is an anodized aluminum shell, 8 inches high, 6 inches long, and 4 inches wide. A color screen is placed on the top half of the front to display song information and other contents. It has a simple and elegant appearance and excellent texture.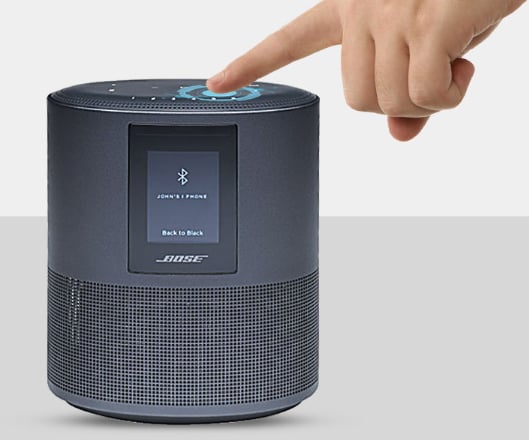 The Bose Home Speaker 500 uses an array of eight microphones to pick up voice commands in noisy environments. Inside, there are two custom units pointing in opposite directions, which can use the sound reflection on the wall to achieve the effect of expanding the sound field. Equipped with Bose ADAPTiQ technology and built-in HDMI audio return channel, it can pair with wireless sub-speakers and rear speakers. The Alexa smart assistant on the Home Speaker 500 can play, pause, play randomly, jump to a favorite song, or broadcast weather and news.
The Bose Home Speaker 500 is now available on Bose official website for only $299.95.