It is impossible for a TV to take over all videos, TV shows, games and entertainment content. Limited by the memory capacity of the TV itself, even if your TV provides a lot of applications to download, you can not install all of them. To solve this problue, we may need a TV box or TV stick. So should you buy a TV box or TV stick? why?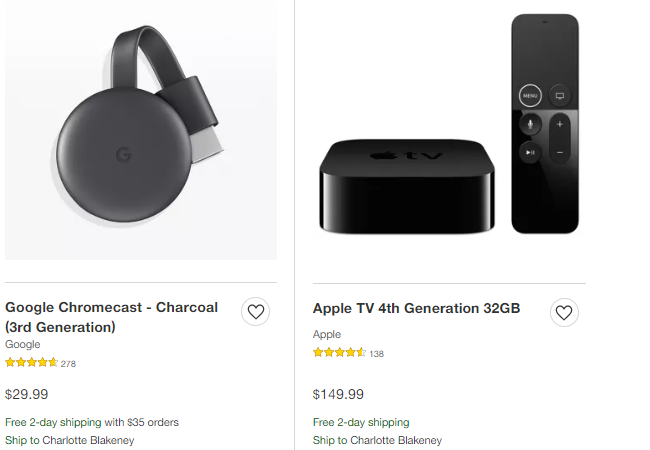 Price -
The first thing you'll notice when comparing a TV box to TV stick is the cost. Popular TV box like Apple TV 4K and NVIDIA Shield pro is about $200. Roku stick is $39 - $49. A popular Fire TV stick is about $40. It seems like the TV stick is cheaper. Of course there are also cheap TV boxes, but here I only talk about the popular ones.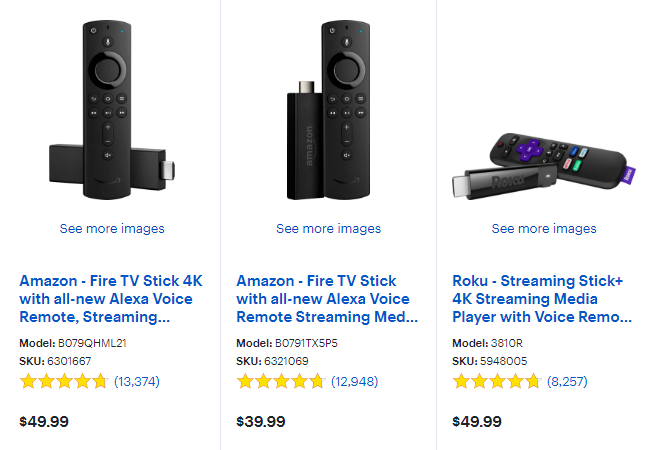 Connections -
TV sticks require one HDMI port to connect to a TV, plus a free USB port on the TV to connect for power. If your TV doesn't have an available USB port, then a wall plug adaptor can also be used. To connect to your broadband network for streaming, TV sticks use Wi-Fi. If your Wi-Fi connection is strong, then you may be satisfied with that; however, for more reliable streaming, especially for high-definition movies and games, a wired Ethernet connection to your router is better, and for that you need the box versions of Roku not the stick.
Size -
The size of a TV stick is one of its best features. They're about the size of a USB thumb drive, so they're completely out of sight when plugged into an HDMI port on the back of the TV. The size also makes them easily portable. You can buy one stick and move it around to the various TVs in your house without much trouble. They're also easy to take with you on trips or visits (you'll only need to reconfigure the wireless connection).
Speed and Power -
If you're an impatient person, the speed factor might be a deal-breaker for you. In order to make TV stick small and less power hungry (and cheaper) they don't have nearly the processing power and memory of a TV box. This will make them slower when launching apps and searching content. It can also impact gaming. If you power your stick with one of your TV's USB ports, it will need to completely boot up each time you turn the TV on, which could take a few minutes. The box version are always plugged into a wall and always on.
Content -
If you are picky about the resolution, you can buy TV sticks or TV box supporting 4K resolution with higher price. TV stick or TV box of different brands has slightly different contents. They support most of streaming services. Of course, ask what content it have before paying it.
Summary
Buy TV box or TV stick?That largely depends on how you use the system and what you want to get out of it, but understanding the factors above should make the decision easier for you.