Samsung is discussing with other manufacturers to introduce its Samsung TV Plus streaming application into more brands of TV, such as TCL TV.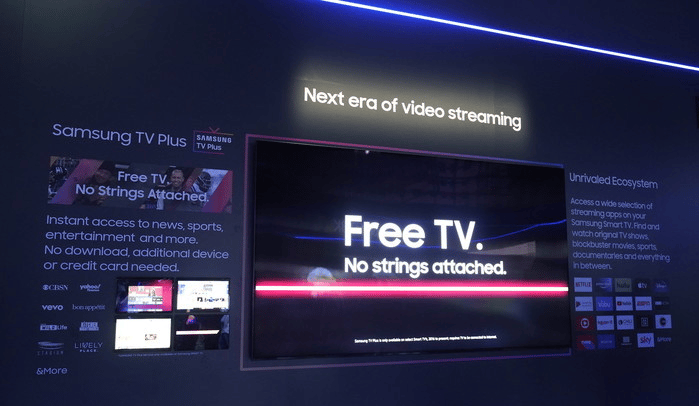 Samsung TV Plus, launched in 2015, is a free (advertising) streaming media (FAST) service. In recent years, new Samsung TVs have been pre-installed. In short, the service provides viewers with an experience similar to watching traditional TV, with hundreds of free TV channels.
Of course, Samsung TV Plus also has rich streaming media content. Last August, Samsung also added Top Gear, Law&Order Special Victims Unit, NCIS and Chicago Fire and other popular programs to it. In addition, it also provides a series of local and national news channels, as well as Samsung's own channels, such as Ride or Drive and The Movie Hub.
Samsung TV Plus currently provides about 1600 channels in 24 different countries/regions, and 220 channels in the United States.
However, the company seems to intend to license individual channels to other TV manufacturers. The source told Roettgers that these negotiations "seem to have made no progress", so Samsung turned to provide the entire Samsung TV Plus application to third-party TV manufacturers.
It is worth mentioning that Samsung has been trying to expand the coverage of its TV Plus for many years, whether it is Galaxy device, the Web or the latest Family Hub refrigerator.
It is reported that manufacturers including TCL, LG and Vizio have their own free streaming media applications, but they are not bound to specific service providers, including Paramount's Pluto TV, NBC's Peacock, Fox's Tubi, Roku and Amazon Freeve.
In addition, Samsung also hopes to turn its TV Plus service into a broader application, but it is unclear whether other manufacturers are willing to use the application on their TV.