Chambre 212 is a 2019 French comedy film written and directed by Christophe Honore and starring Chiara Mastroianni. The story is about a law professor Maria and her husband Richard married for many years. After they got married, she was secretly married. One day, she was exposed by her husband and stayed in a hotel across the street for a cool night. However, she meets the younger version of her husband in a restaurant, as well as his first love. In this magical night of love, the truth is hard to tell and everything is ridiculous. Can Maria still go back to her husband?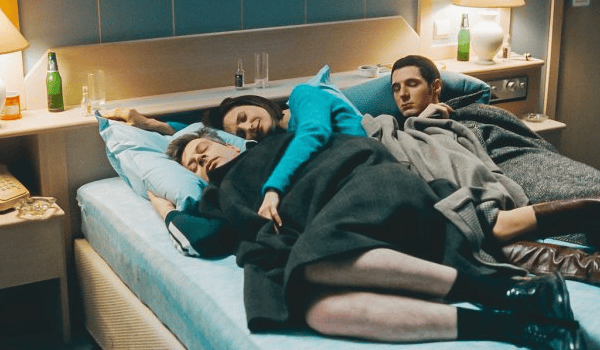 The plot twists the time and space and the characters come back to life. The movie changed from Maria's living in the hotel across the street. The small room became more and more crowded. From the fresh meat husband, his music teacher and first lover, to Maria's mother, who had been a stealer in the past, Maria became a target, was criticized and did not want to admit his mistakes.
The door of the hotel opened and closed, once let a person creepy, I do not know who will come on stage, let the author worry about love magic night, instantly become a ghost to collect debts. However the thing that the author fears did not happen, the film maintains consistent absurd tone, French quarrel fuses romantic love, let the disturbance of reality use desire fire to set oneself on fire with close body stick to dance, play the piano to sing to transfer a focal point, even want to want a multivariate to become a family for a time of happy ending, can be said to be quite the arrangement that follows the trend of The Times.