There are many classic Disney cartoons in my mind. They are the best memories of when I was a child. Here is the list that I love so much. Has anyone of them reminded you of those wonderful days?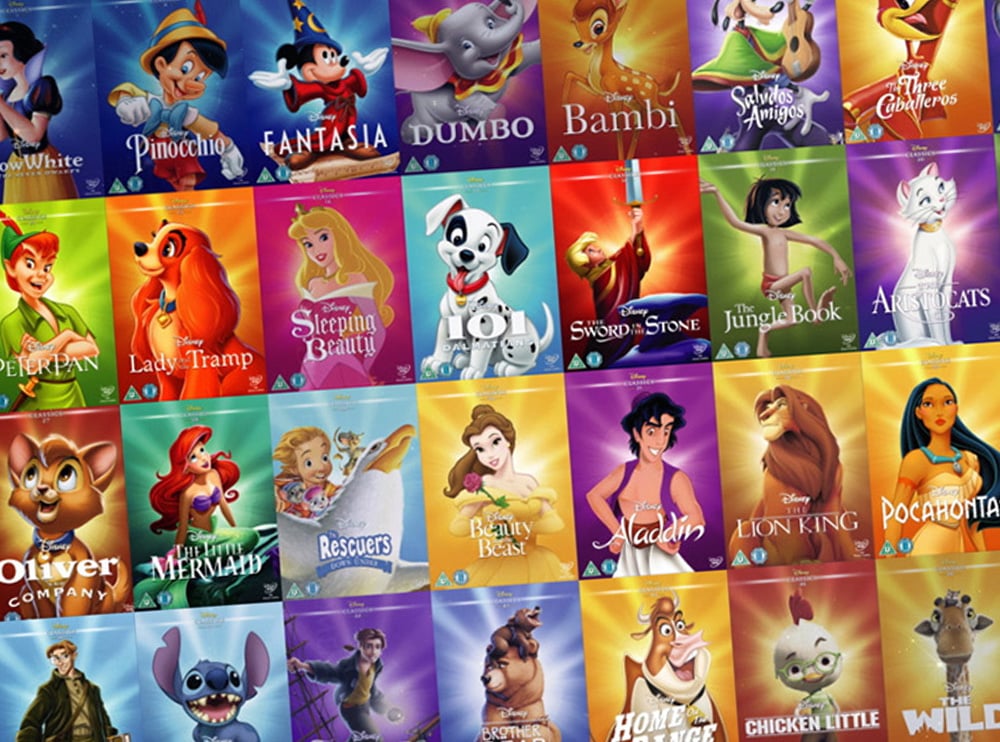 1, Bugs Life
2, Alice In Wonderland
3, Bambi
4, Beauty And The Beast
5, Bolt
6, Cars
7, Dumbo
8, Fantasia
9, Up
10, Pinocchio
11, Ratatouille
12, Sleeping Beauty
13, Snow White And The Seven Dwarfs
14, Tangled
15, The Nightmare Before Christmas
16, James And The Giant Peach
17, Meet The Robinsons
18, Monsters Inc.
19, The Princess And The Frog
20, Toy Story
21, Toy Story 2
22, Toy Story 3
23, WALL-E