According to Reuter reported that Rappi, a startup in Colombia, is
using robots to deliver food
. During the New Coronary Pneumonia, many people are forced to stay at home, this food delivery method is safer.
The pilot for the delivery of robots was launched last week in
Medellín
, Colombia's second largest city. This boxy robot is driven by four wheels and its antenna is decorated with orange flags. They can transport up to 35 square centimeters (5 square inches) of goods and can also be used to deliver takeaway orders.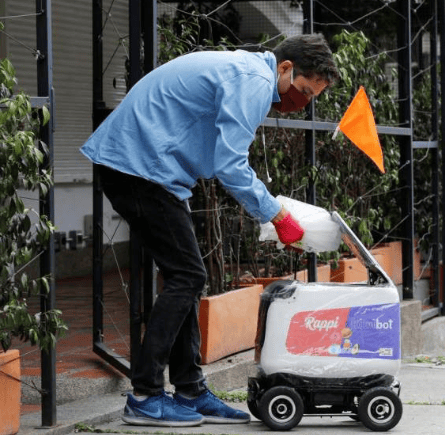 In the fiercely competitive home delivery business, Brazil 's iFood announced last week that it had acquired a controlling stake in Rappi 's competitor Domicilios.com due to its desire to expand in the Colombian region.
Article source: Reuters